Starting at Cardiff Uni? Here's everything you need to know, according to current students
Don't come to Cardiff without reading this essential guide
First of all, congratulations! You're coming to Cardiff Uni!
In a few weeks time, you'll be enrolling in one of the most iconic Russell Group unis the UK has ever seen. Over the next few years, you'll get to experience all of the wonders Cardiff and Cardiff Uni have to offer: think fiesty seagulls, sheep hats, and countless VKs.
So, here's the most crucial information you'll need to know before getting dropped off in Cathays in September.
Enrolment: The most boring part of Freshers' Week
Three weeks before your course is supposed to begin, you'll receive an email from the uni asking you to enrol online. When you do this, you not only become a Cardiff Uni student but you are also able to choose your modules for the year.
You must also upload a passport-style photo when you enrol so that they can use this on your student ID card. You will also be asked to provide your identity documents at this stage.
Once you are enrolled, you can collect your new ID from the Centre for Student Life or the Cochrane Building. The collection location is dependent on if you're a home or international student, and what course you're studying. You can find out more information about ID collection here.
Join a society
Right, now the boring stuff is out of the way, we can get onto the best bit about university life: Societies.
Cardiff Uni's Students' Union has over 200 societies, covering an insane variety of activities so there really is something for everyone here. I'm talking ABBA Society, Wine and Cheese Society, Harry Potter Society, Doctor Who Society, and even a Taylor Swift Society. There are also numerous sports teams, including subject-led teams, or the university's A and B teams.
But, don't forget, whilst The Cardiff Tab is not an SU society, we're always looking for new writers to join our team, and yes, we do socials too!
Wednesday is the best night of the week
Wednesday is easily every Cardiff Uni student's favourite night of the week.
Every Wednesday night during term-time, the SU opens up its own club, Y Plas, for YOLO, a night of drinking, dancing and fancy dress. Societies often hold socials on these nights where they'll dress up and head to Y Plas. However, you don't need to be in a society to go, all students are welcome. Here, you'll most likely drink more VKs than you ever thought possible, as most Cardiff students will tell you, this drink is a Wednesday staple.
Don't fancy Y Plas? How about Misfits? Located in the heart of Cathays, Misfits provides immaculate vibes and cheap drinks every Wednesday night. They even serve cocktails in a bucket too!
Rugby is sacred here
You haven't been a student in Cardiff if you don't graduate with a wardrobe full of Welsh rugby shirts and sheep hats.
Rugby is sacred here. When the Principality Stadium opens its doors for a match, the atmosphere in Cardiff shifts to one of wonder and countless bevs. There is no better day than rugby day. All rules are off. Pub at 8am? Fine. Ignoring the fact you're English to become a Walian for a day? Encouraged. Sinking pints and shouting along to Tom Jones? Essential.
Fam Fish vs Mamas: The Great Debate
At home, politics, religion, or maybe Brexit could tear families and households apart. Here, the great chip shop debate is what ruins friendships and breaks down relationships.
Fam Fish and Mamas are arguably the most famous and iconic of Cathays' plethora of takeaways. Everyone has an opinion on this debate, so, get down to Cathays and try them both to discover whether you're Team Fam Fish or Team Mamas.
Seagulls: The Villains of Cathays?
Yes, we have lots of pests in Cathays; rats, pigeons, silverfish, rugby boys, you name it. But none induce fear in Cathays residents quite like seagulls.
Bin day is like a 24-hour orgy for these pesky birds. They rip open bags, swoop down on students, and steal small children. They really are villainous (not so) little creatures.
Taly? Senghetto? Choose your accommodation wisely
Cardiff Uni has an incredible number of student halls in the city, to go through them all would take an entire article, so it's a good job we've already got you covered with one here.
However, to summarise, Talybont Halls is known as the more socially-active accom, with Talybont South tending to be the more-party orientated of all the Talys.
Taly Gate is boujie, that's all I've got to say about that. I'm talking double beds, and lifts.
Senghenyydd Court, also known as Senghetto is in the heart of Cathays and only a five to 10 minute walk to the city centre. Whilst it's not the most glamorous hall, the location makes up for it.
There are other halls but honestly, people will just say "where?" when you tell them you live in one of them. Like, where even is Roy Jenkins?
Lidl is the Messi of supermarkets in Cathays
We have a big variety of supermarkets near student accom in Cardiff, so you're honestly spoiled for choice.
If you're in Taly, you're blessed with having a Tesco Extra, Aldi, and Tesco Express on your doorstep. In Seng, Hodge Hall, or Colum? You're only a short walk to Lidl, Co-Op, Sainsbury's Local, and Tesco Express.
However, the GOAT is definitely Lidl, their bakery is next level and they have the best booze selection in Cathays.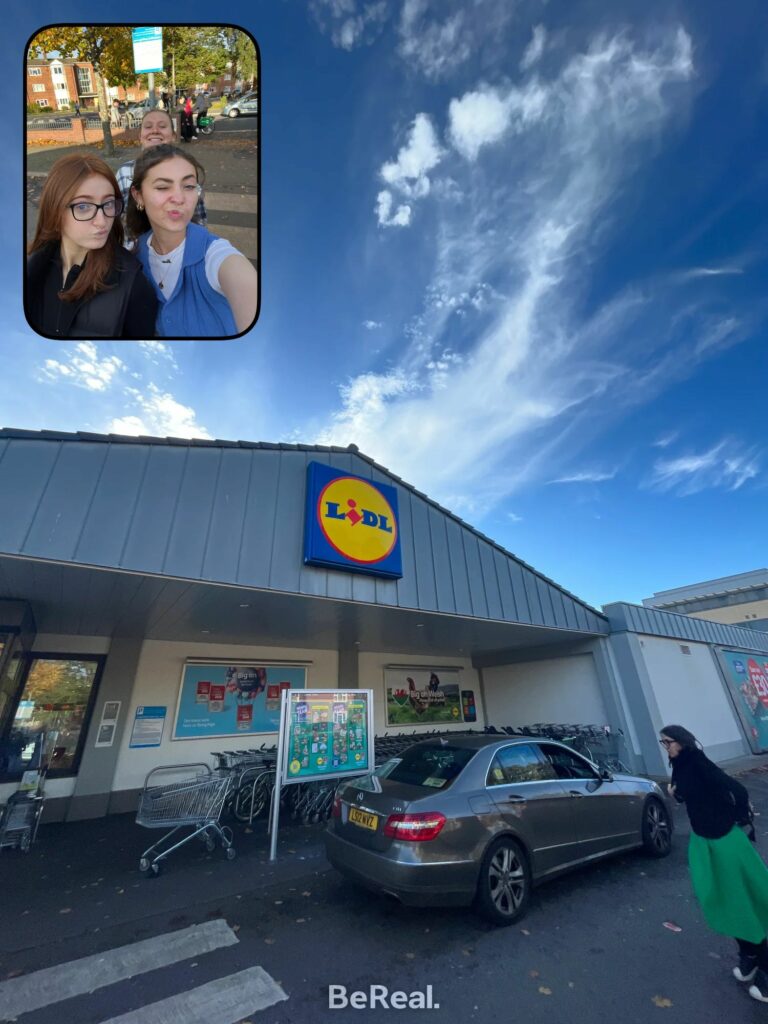 Finally: Freshers' Week
Freshers' Week is the best way to meet new friends at uni. Lots of societies have Give It A Go (GIAG) sessions on so make sure to attend them to see if you'd like to join these societies.
Clubs and bars throughout the city also put on events all week, specifically for Freshers' so get on down there to experience the vast nightlife that Cardiff has to offer.
The SU and The Cardiff Tab will post lots of information about Freshers' over the coming weeks so make sure to keep up to date with both of them on socials.
Finally, we'd just like to say congratulations again and we can't wait to see you all living your best life at Cardiff Uni.
Related stories recommended by this writer:
• Freshers' 2022 is here and we've got you covered
• Freshers' survival guide: All the money saving tips we wish we'd known then
• Don't worry if Freshers' isn't always the dream you've been sold