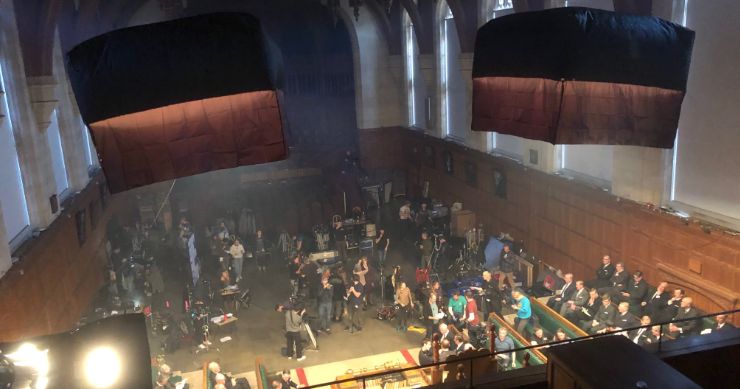 A BBC One drama is currently being filmed in Wills Memorial
The drama even includes James Norton
A BBC One legal drama is currently being filmed in the rooms next to Wills Memorial Library.
The drama features the likes of James Norton, Ellie Bamber and Sophie Cookson, and is centred on the Profumo affair and trial of Christine Keeler.
The set began to be prepared for filming on January 8th, and filming has continued until the present day.
Talk about the legal drama even made it to Bristruths, where someone suggested that Tom Hardy even made an appearance at Wills Memorial to take part in the drama.
So, in case you need another incentive to study in the most aesthetic building of the University, you can also get a glimpse of the drama behind the scenes.
Cover photo credit: @KenOliphant