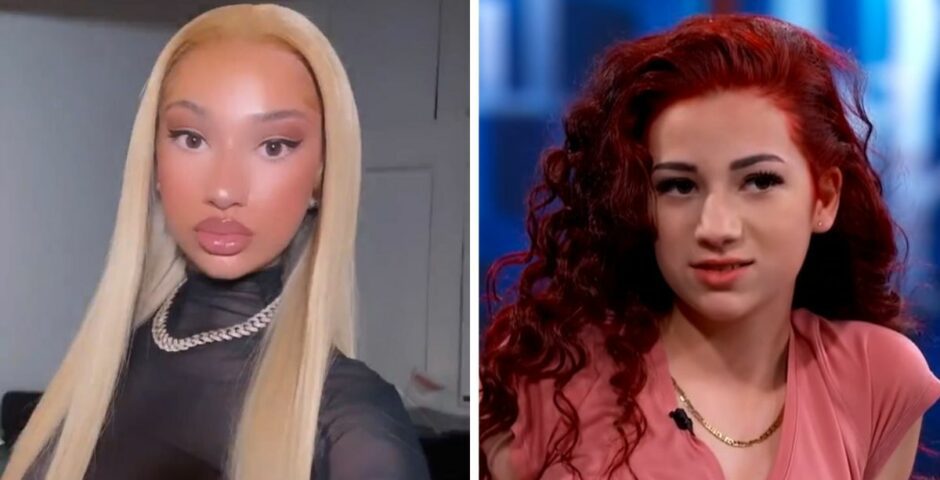 Bhad Bhabie has been accused of blackfishing, and this isn't the first time
She has said that people have taken it 'too far'
A video has recently gone viral of Danielle Bregoli, more professionally known as Bhad Bhabie, with a completely new look and people on social media have been calling her out for blackfishing. In videos posted to social media debuting her new blonde hair, people were quick to call out just how different Bhad Bhabie looks, with her skin appearing almost a completely different shade.
Users immediately posted tweets about her different appearance, with many accusing the social media star of blackfishing. Blackfishing is when people change their appearance with makeup, surgery or digital editing to appear Black, and in the past celebrities including Jesy Nelson have been accused of it. In response to blackfishing claims, Jesy Nelson said: "The whole time I was in Little Mix I never got any of that. Then I came out of [the band] and people all of a sudden were saying it."
Bhad Bhabie responded to the comments about her appearance, and shared a picture of her foundation shade. In an Instagram story, she said: "Don't y'all ever ask me again why I don't be on Instagram! I don't make no money on here, I don't need to be on here. I do it for my fans but y'all take it too far every time it's honestly sad and weird."
One Twitter user said: "Is this not Bhad Bhabie blackfishing? Thought I was looking at a Black woman on my timeline."
This isn't the first time the rapper has been accused of blackfishing. Back in 2020, the 19-year-old posted a video in which her skin appeared to be darker than usual and people criticised her on social media.
In response to the initial backlash in 2020, Bhad Bhabie said: "Millions of people sick, thousands dying every day and y'all are worried about me getting my makeup done for a photoshoot? I'm usually the wild one but y'all need to chill and focus on what's important right now."
The Tab has reached out to Danielle Bregoli regarding the latest accusations, but have had no response.
Related stories recommended by this writer:
• Every time Love Island's Rebecca Gormley has been accused of cultural appropriation
• From fashion shoots to red carpets: Inside Danica's stunning life since leaving Love Island
• This is where you recognise the cast of Falling for Christmas from