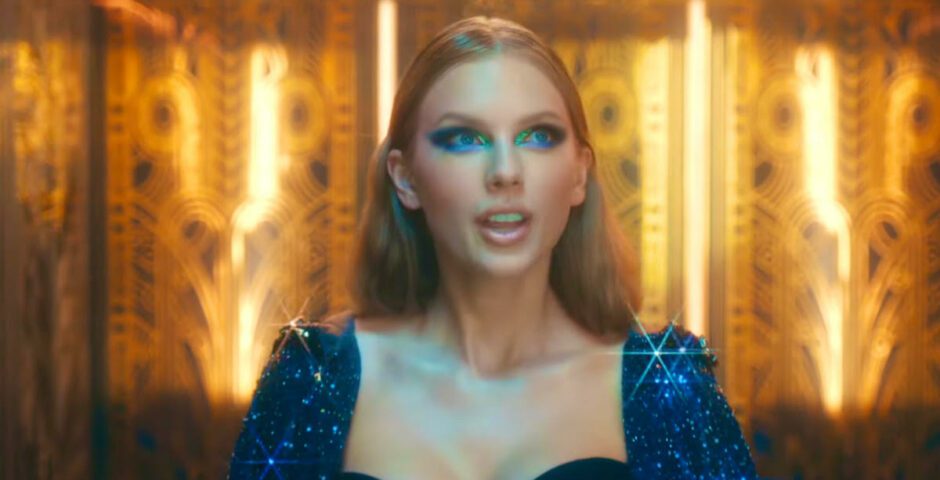 All the easter eggs you definitely missed that Taylor Swift hid throughout Midnights
Swifties rival the FBI for finding these
Midnights, the 10th album by Taylor Swift, has taken over the entire internet – as a major release by unquestionably the biggest artist on the planet is wan to do. And like any other Taylor Swift release, fans have been obsessing, digging and Nancy Drewing to find out all the easter eggs that the master of mystique has hidden throughout the tracks of Midnights. Here's a roundup of all the ones the Swifties have uncovered so far.
She teased Glitch AGES ago
Back in September 2021, in the grip of the Red (Taylor's Version) release rollout, Taylor posted a TikTok to Wildest Dreams featuring a bizarre glitch effect that has no relevance to the rest of the TikTok. She knew!!!
She quoted Labyrinth at her graduation
What appears as a nice little motivational message from Taylor in her NYU grad message earlier this year, turns out was actually a direct line from the lyrics of Labyrinth. Because, of COURSE it is.
Hidden album names in the Anti-Hero video
The old Taylor can't come to the phone right now. Why? Because she's hiding previous album names in funeral flowers in the Anti-Hero video.
She also takes the piss out of everyone reading this very article when she jokes in the video about fans that hunt for easter eggs and secret messages. She's on to us, I fear.
Pop culture references
Lavender Haze
Taylor took the term Lavender Haze from the TV show Mad Men. It's also centred around her relationship with Joe Alwyn.
'Sometimes I feel like everybody is a sexy baby'
This much debated and discussed lyric from Anti-Hero actually has its origins in 30 Rock, in the episode TGS Hates Women, where an oversexualised character is told to drop the "Sexy baby act."
'Now I'm all for you like Janet'
In Snow on the Beach, Lana and Taylor namedrop Janet THEE Jackson and reference her 00s hit All For You. Janet Jackson filmed herself reacting to the lyric and it's extremely wholesome.
The more easter eggs the Swifties uncover the more will be added, so stay tuned for more Taylor Swift Midnights riddles and rumours. Because you just KNOW they're coming.
Related stories recommended by this writer: