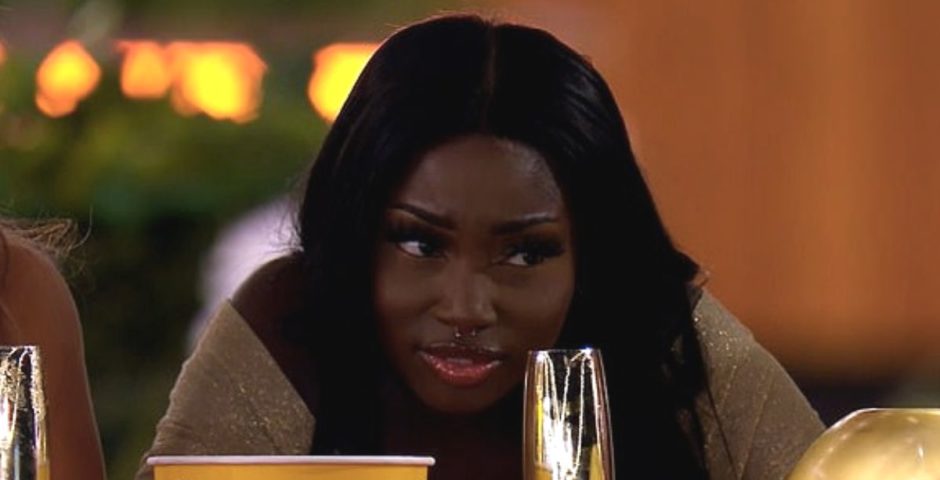 Here's what to do if you call your partner by your ex's name, according to an expert
Don't worry, you can come back from this catastrophic mistake
Love Island's Dami and Indiyah haven't had it easy in the villa, partly because Dami has had a three-way kiss and Indiyah accidentally called him another boy's name. Watching her call him Deji was so awkward but people accidentally calling their partner by their ex's name is a lot more common than you think. Here's everything you need to know about how to make a comeback if you ever call your partner by your ex's name.
Be chill and just pray it doesn't happen during sex
Lisa Forde, a relationship expert and founder of wedding stationery firm Tree of Hearts told The Tab people shouldn't worry about calling their partner the wrong name because it's a very common thing to do. She says: "It's usually just a slip of the tongue and doesn't really mean anything so shouldn't be made into a big deal. However it can be super awkward if it's with a romantic partner and you accidentally call them by an ex's name – especially if it's during an intimate moment."
Lisa advises to not ignore the fact it just happened as that could make things a whole lot worse. She says to acknowledge it and say it was an accident, "hopefully your partner will laugh along with you. If they don't, there might be some deepier insecurities you need to address and work through together because I think if you're confident in your relationship then you should be worried about little things like this."
Here's how you should react if you are called the wrong name
If the shoe is on the other foot and your partner has just called you their ex's name then Lisa reckons the best thing to do is laugh. She says: "If you're on the receiving end of being called the wrong name, you'll know that it can hurt – regardless of how much you trust your significant other. You can start to over think and question why your partner did that – were they thinking of their old partner, do they wish they were with them still? But the truth is – they probably don't and it was just a mistake.
"I'd say just stay calm, laugh about it and don't get angry. It is awkward for everyone involved – you, your partner and anyone else that's there. So you don't want to make it worse. If you do feel like you need to address it further, wait until you've calmed down and the two of you are on your own and explain your feelings then. Then you can have a real conversation about it and address why it's upset you so much."
Feature image ITV.
Love Island 2022 continues on ITV2 at 9pm tonight. For all the latest Love Island news and gossip and for the best memes and quizzes, like The Holy Church of Love Island on Facebook.