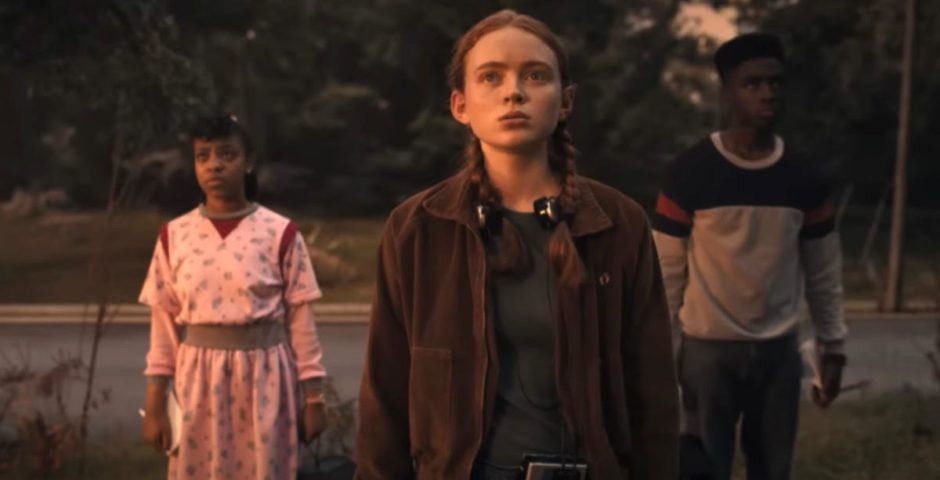 Stranger Things' reluctancy to kill off characters is ruining the show more every season
15 powerless characters facing endless monsters and only one dies? Oh come ON
I honestly cannot think of a recent time where I have been more hyped for the finale of a TV show than the anticipation building up through June as we waited for volume two of Stranger Things season four to drop on Netflix. Volume one of the season had been nothing short of excellent – sometimes the episodes felt a bit too long, but overall it was such a joy to have back and the Running Up That Hill sequence and the addition of Vecna put the season in the pop culture hall of fame. I wrote about having a major qualm with the fact the show is reluctant to kill off a lot of its cast last month, but I thought that would be rectified in the big battle of the finale. I was wrong. Stranger Things is terrified to kill off its characters, and it's all the worse because of it.
Playing it safe
The Duffer Brothers really built up the hype that the finale of this season would be carnage, and implied that characters would not be safe. Speaking to Variety, Ross Duffer said: "I don't want to say, but I would be concerned about the characters going into volume two, for sure. I hope that that is sort of the sense, because it is a darker season and the kids are no longer kids. And there's sort of an ominous feeling that things might not go down well. Now, whether they do die or not, you'll have to watch."
The whole cast were dropping teasers that deaths were coming. The trailer teased a big battle, and a feeling that "Not everything would work out okay this time." What did we get? The death of Eddie Munson – the most obvious choice and the easiest one to make. As much as Eddie quickly became a fan favourite, he'd only been in the gang for a season. They signposted his death with as much subtlety as a slap round the face – that line with Dustin when he says "We're not heroes"? Come off it. We're better than that. What is this, the MCU?
This is nothing new from The Duffer Brothers, whose death count previously includes Bob (introduced in the season he died in) and Billy (introduced in season two, made into a possessed villain, killed off). They're hardly known for any risky choices.
The Max death baiting was terrible
Stranger Things had its greatest episode of all time with Dear Billy – an episode that put Max front and centre as she dealt with the trauma of her stepbrother Billy's death and finding herself the next target of Vecna's curse. The episode was beautiful and devastating in equal measure – the hope at the end was euphorically tense. It was the perfect showcase for Sadie Sink's talents – she is the best star Stranger Things has. Why then, may I ask, did they return to Max coming so close to death about three times in the final? There was the fake out in the happy memory of the school dance, then the worst was to come.
Max nearly dying AGAIN as Eleven was tied in Vecna's vines was horrific, and I was crying my eyes out as her bones snapped and her eyes bled. But I watched it feeling devastated that I was watching my favourite character die in the arms of Lucas in the most heartbreaking way possible – but in some ways pleased that the show was pulling its finger out and actually killing someone major off.
I think to put an audience through the grief of a character dying but not having the conviction to commit to it is cowardly. It reduces the emotion to a plot device – an easy way for Vecna to get his four kills and open the gates to the Upside Down and for Stranger Things to set up the chaos of season five without the balls to commit to kill off a popular character. Not only that, but giving Eleven resurrection powers with no consequences takes out a lot of peril and threat. Is she going to bring Eddie back as well? What are the rules?
These characters are facing a parallel dimension of evil and surviving powerless?
This isn't a superhero show, despite the fact Eleven has immense power. This is a show where a bunch of ordinary humans, of which 12/15 of them are children or teenagers, are facing a dimension of strong monsters with a lot of power. And yet somehow, they emerge unscathed. Steve, Robin and Nancy were choked by vines in the Creel house for about 20 minutes and got out fine. Is that realistic? Is it satisfying?
I know Stranger Things and its cast are beloved – I am someone who does so. But the reluctance to kill off characters will be Stranger Things downfall if it doesn't turn it around in season five.
Stranger Things 4 volume 2  (and its timid shrew fear of moving mountains to not kill off characters) is available on Netflix now. For all the latest Netflix news, drops, quizzes and memes like The Holy Church of Netflix on Facebook. 
Related stories recommended by this writer:
• Wait, who actually plays young Eleven in Stranger Things and is it Millie Bobby Brown?
• Quiz: Tell us your order at the Binley Mega Chippy and find out your degree result
• A rundown of all the new faces in Stranger Things season four