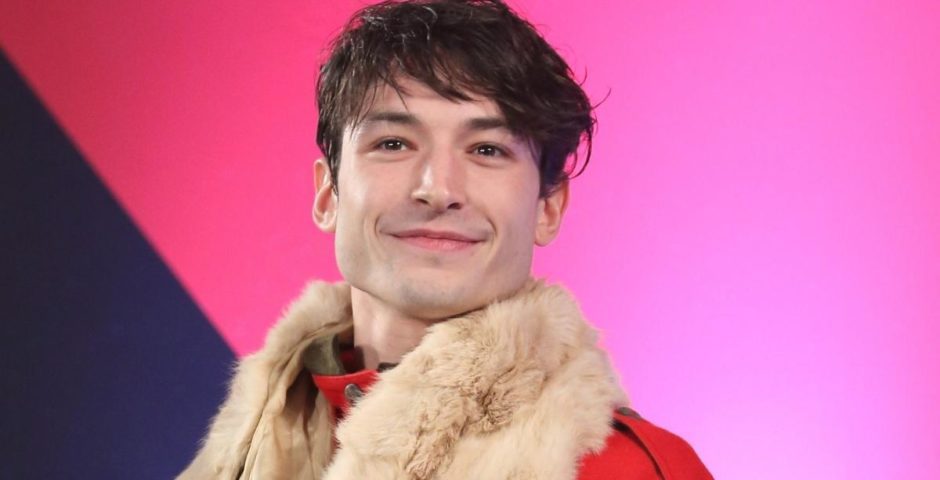 'It was just fun – until it wasn't': Ezra Miller's alleged victims have spoken out
Here's everything we know
TW: Physical assault.
Reports on Ezra Miller's alleged past behaviour are coming in thick and fast. Warner Brothers has reportedly said it'll drop the actor "after The Flash release," while allegations of child grooming and kidnap have been circulating.
Now, two women have spoken out for the first time about their encounters with Miller – one of whom was famously grabbed around the neck by the actor during their stay in Iceland.
Here's everything they said:
The woman in Iceland has publicly told the story for the first time
Shortly after the chokehold incident, Variety spoke with the woman – who wishes to remain anonymous. Two years later, the outlet published her comments.
Multiple sources have said the woman had met Miller earlier in the night, noticing some cuts on their feet. After questioning them about it, they explained their feet had been "scarred" in a fight. The woman supposedly walked away, turned to Miller, and jokingly said: "But just so you know, I could take you in a fight."
Allegedly, Miller responded: "You really want to fight?" and the woman told them to meet her in two minutes.
When the woman met the actor outside the bar, she believed they were just playing around. "I thought it's just fun and games," she told Variety. "Until it wasn't."
The now-infamous video captured everything that happened next. Miller grabbed the woman's neck, as she walked up to them, laughing. Her gasps can be heard as the actor insists: "Do you want to fight? Is that what you want to do?". Variety has revealed the cameraperson then stopped recording to intervene.
"All of a sudden," the woman said, "they're on top of me, choking me, still screaming in my face if I want to fight.
"My friend who's filming this sees they're obviously not joking and it's actually serious. So, he stops filming, and pushes them off me as they're still trying to fight me. Two guy friends of mine are actually holding Miller back as (Miller's) screaming."
Nadia* filed a criminal complaint after Miller stormed through her property
Berlin-based Nadia (who requested only her first name be used) said she had an ongoing friendship with Miller for two years, which included a one-off, consensual "sexual encounter." When she invited them back to her apartment in early 2022, things quickly became very different.
Nadia told them not to smoke in her apartment. "That just set them off. I asked them to leave about 20 times, maybe more.
"They started insulting me. I'm a 'transphobic piece of shit.' I'm a 'Nazi'. It became so, so stressful for me. They were going around my house, looking at everything, touching everything, spreading tobacco leaves on the floor. It felt disgusting and very intrusive," she said.
The German State Prosecutor discontinued its proceedings after Miller left the country, and no charges were ever brought.
Miller has never publicly responded to either allegation.
Ezra Miller's representation did not immediately respond to our request for comment. 
Related stories recommended by this writer:
Featured image via Masatoshi Okauchi/Shutterstock.