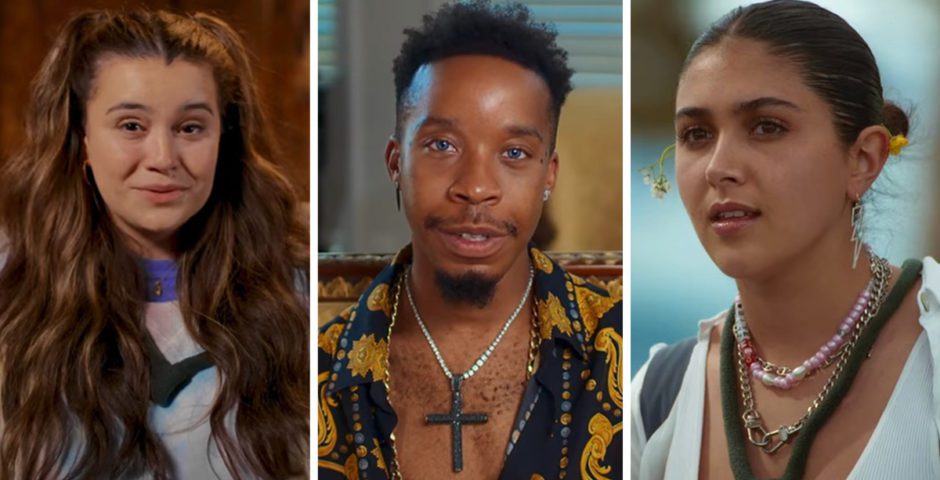 Meet the 'clueless snowflake' cast of reality series Snowflake Mountain on Netflix
I can just tell you're going to love them all x
| UPDATED
Netflix has just released new reality TV show Snowflake Mountain, with a cast of clueless Gen-Zs who are pampered and dramatic. The show sees them put through their paces on a survival retreat, and yes, they end up crying a lot.
The cast of Snowflake Mountain contains a bunch of young people who are all quite similar – they enjoy being spoiled, don't ever like being told no, most of them live at home and rely on their parents, and every single one of them could think of nothing worse than being dumped in the middle of nowhere without their luxuries.
Someone literally quits in the first episode, if that sums it up enough for you. Here is the cast of Snowflake Mountain on Netflix.
Solomon
Age: 26
Solomon loves watching The Real Housewives, getting his nails done and having facials. His 26, making him equal eldest out the bunch, and from Virginia. He lives off his wealthy parents and is typically "funemployed". His parents wanted him to get a career in law, but he wants to be an influencer.
Devon
Age: 19
Devon comes on the show saying she "doesn't take shit from anyone" and is "a bitch". She's a party girl, and her mum says she loves nothing more than to rebel. She's 19, so the youngest of the group, and from New York. Right now, Devon is at college – but hasn't yet broken the news to her family that she's failing. Yikes.
Deandra
Age: 24
Deandra is 24 and from New York. She lives with her parents and two younger sisters, and has tried (but failed) to move out three times. She's also been fired from every job she's ever had.
Rae
Age: 25
Rae is 25 and from Kent. She relies heavily on her parents and loves splashing her cash on holidays and going out.
Olivia
Age: 25
Olivia, who is from Ohio, says you'd usually find her at the mall – not a survival retreat. She's 25 and calls herself a Disney Princess, because she loves all things fluffy and pink. She did leave home and go to college with an apartment in New York, but she came back to Ohio to be with her family.
Randy
Age: 23
23-year-old Randy is from Florida. He says he tries to "avoid walking at all costs" so yeah, this retreat isn't really going to be for him. Randy was once at a prestigious college on a pre-med course, but he dropped out. He now wants to become a pro-wrestler, and is currently working for his parents' business – but they're still paying all his bills.
Sunny
Age: 26
Sunny straight up admits he's a lazy person. His mum says he can't cook or clean, and she's "very disappointed" because he does have a lot of potential. Sunny is 26, equal eldest in the group, and from Pennsylvania. Sunny comes from a family of high-achievers, but decided getting stressed at college wasn't for him so chose a "less intense" degree so he could focus on enjoying his life.
Liam
Age: 21
21-year-old Liam is from Warwickshire and can probably be summed up in one word: Dramatic. Liam, who calls himself a diva, lives with his grandmother but doesn't ever help her out around the house.
Carl
Age: 23
Carl is 23 and from California. From the looks of it, he's not letting go of his basketball for this entire retreat. He was once a promising basketball player with a scholarship for college, but got caught up in the world of partying and lost focus.
Darriea
Age: 25
25-year-old Darriea is from New York. She calls herself a free spirit, and this is why she quit her last job and now has no income of her own. For five months she's been living on a mattress in her friend's apartment.
Snowflake Mountain is available on Netflix now. For all the latest Netflix news, drops, quizzes and memes like The Holy Church of Netflix on Facebook.  
Related stories recommended by this writer:
• Inside the wild Instagrams of the cast of Snowflake Mountain on Netflix
• Netflix has new reality show where clueless influencers are sent on harsh survival retreat
• Love Stranger Things? Here are 12 other shows and films you can watch the cast in