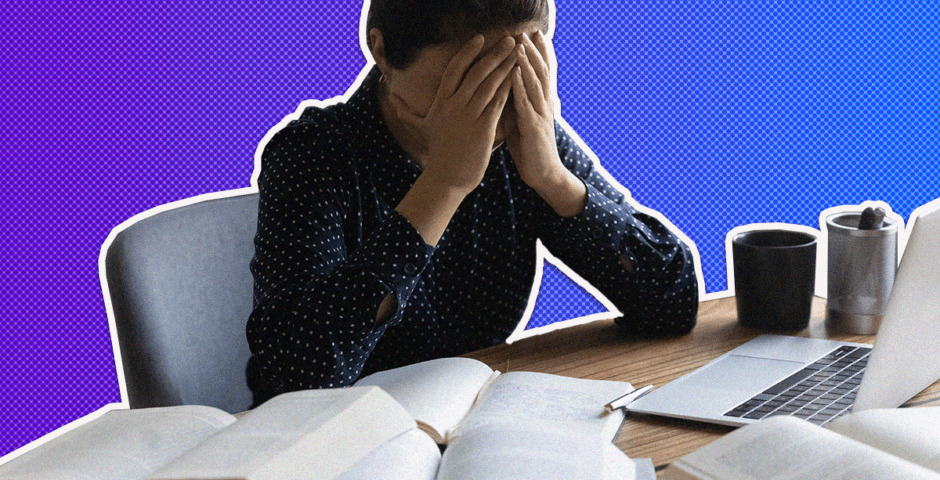 Embarrassingly, the government is investing just £1 per student as part of new mental health support package
'That's a drop in the ocean'
The government has announced it's investing up to £3million in a new university student mental health support package for the next academic year. That sounds like a lot but in reality, it's peanuts.
With around 2.66 million students at universities in the UK, this fund will equate to £1 for every student.
"That's a drop in the ocean," says National Union of Students president Larissa Kennedy. "More needs to be done to tackle this problem which is getting worse for students and young people."
The government is setting aside the £3m fund for mental health hubs – regional partnerships between NHS trust and universities.
This comes after a report found there were 319 suicides at unievrsities in England and Wales over a four year period.
Universities minister Michelle Donelan told The Times:"Moving to a new place is one of the most exciting parts of going to university but can create barriers for students in accessing mental health services.
"We have brought together university and healthcare representatives to close any gaps between universities and NHS services so that all students can get the help they need."
After years of campaigning on these issues, the NUS was pleased to see this funding announcement but said the money was nowhere near the amount needed to effectively help university students struggling with mental health issues.
Larissa Kennedy said: "Students have been completely overlooked by those in power and this broken education system is pushing them to breaking point. We're hearing from students who can't even afford to continue getting the bus to therapy sessions.
"The government should introduce rent protections, offer basic levels of maintenance support, and announce a cost of living payment for all students.
"Students have been campaigning for increased funding to university welfare services and culturally competent care for many years now, and although we've seen additional funding for institutions as a result of our efforts, there is still so much progress to be made.
"Universities are not separate from wider society. It is absolutely vital that the government commits to fully funding the NHS so that waiting lists and costs for mental health services, medication, GP letters and diagnosis tests cease to be a barrier for anyone.
"The government must also urgently commit to providing early support hubs which would prevent thousands from reaching crisis point, and additionally remove the pressures of competition, financial barriers and discrimination from our education system so that these issues can be tackled at the root."
If you or someone you know has been affected by this story, please speak to someone or contact Samaritans on 116 123 at any time. You can contact Anxiety UK on 03444 775 774, Mind on 0300 123 3393, and Calm (Campaign against living miserably, for men aged 15 to 35) on 0800 58 58 58. You matter.
Featured image: Shutterstock / fizkes
Related articles recommended by this writer:
• There were 319 suicides at English and Welsh universities over a four year period
• Discrimination by the University of Bristol led to the suicide of a vulnerable student
• Natasha Abrahart's parents: Bristol Uni 'destroyed her and haven't even said they're sorry'