'It's about time': Jewish students on Labour anti-Semitism report and Corbyn suspension
'It's a step in the right direction… But this is just the beginning'
This morning, the Equality and Human Rights Commission's (EHRC) long-awaited report has finally been released, after years of complaints about how allegations of anti-Semitism were dealt with under Jeremy Corbyn's leadership of Labour.
The investigation found that Labour broke the law and the party has now suspended and removed the whip of its ex-leader.
The news comes as a relief to many Jewish students, who have felt the brunt of this anti-Semitic crisis over the past few years while at university. Tracing back to the 2019 election, many Jewish students were "frustrated" and "scared" at the prospect of a Corbyn government, voting on a basis of fear, as opposed to political beliefs.
The Tab spoke to Jewish students currently studying at university, to hear their reaction to the latest news.
'It's a step in the right direction…but this is just the beginning'
Talia Newmark, a third year History and Politics student at the University of Nottingham, says in response to the latest news that she is overall pleased, but not relieved.
She told The Tab: "It's how they move on from this and deal with future problems of anti-Semitism that is important and will determine the future security for British Jews in the Labour Party. Ultimately whilst the EHRC report goes some way to fixing existing problems, the change has to occur with the active politicians themselves."
'I have been politically homeless for a long time'
The last election left many left-leaning Jewish people feeling particularly uncomfortable, plagued with a difficult decision on which foundation to vote – politics or safety? Guy Phillips, a third year student at UCL, told The Tab that he has felt "politically homeless" for a long time, as he's "not felt comfortable" associating himself with the Labour Party.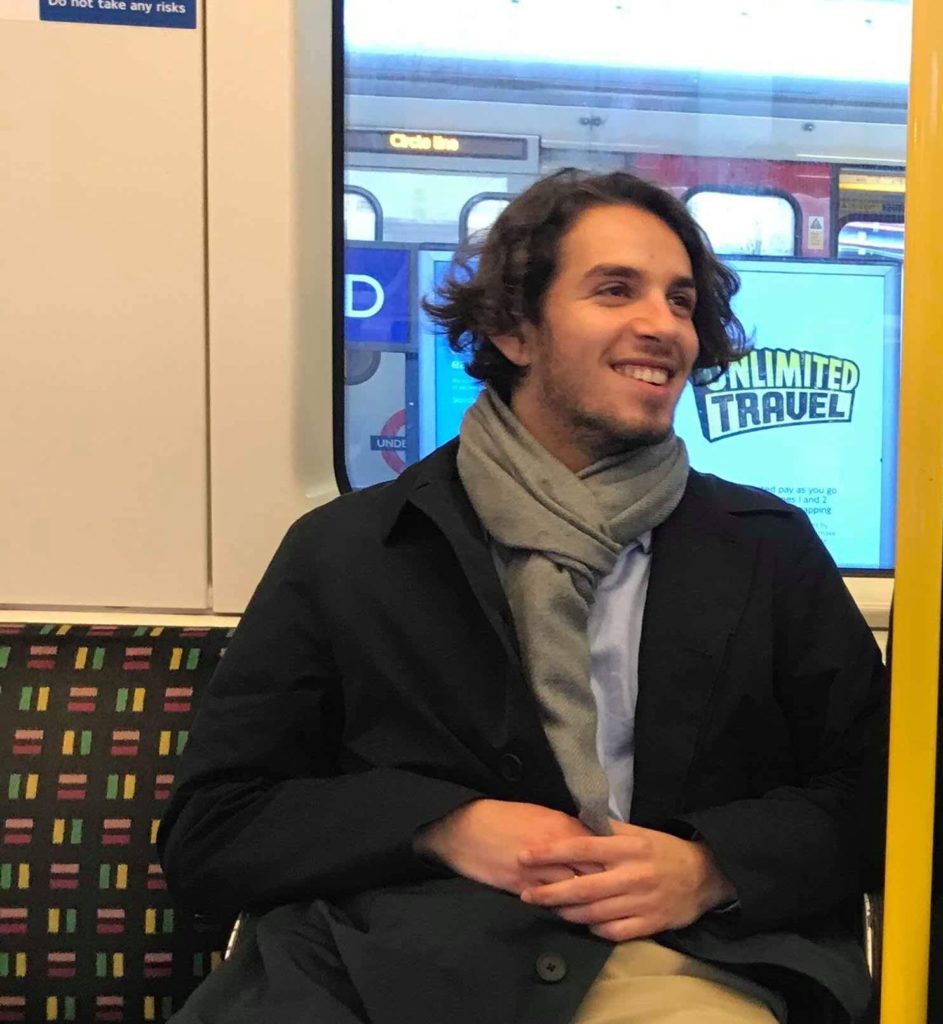 Today's news, he says, comes as "no surprise". He continued: "I don't think it will change anyone's opinions, but it does set a precedent for change. By suspending Corbyn, the Labour Party has acted and, whilst there is a long way to go for the party, it is a positive step.
"Hopefully, Jews will no longer be seen as political pawns and instead a legitimate group of people that demands respect as any other group does. Villainising Jews for not voting for Labour, and saying they're responsible for the current mess, is not a good look."
'I welcome Corbyn's suspension totally'
Following the EHRC's anti-Semitism report, Corbyn reacted by saying that the number of complaints made during his tenure were "dramatically overstated for political reasons".
This proceeded a press conference in which he repeated this and insisted: "I'm not part of the problem."
Sabrina Miller, a third year English student at the University of Bristol, told The Tab his comments in response to the EHRC report showed a "complete lack of remorse and self-awareness."
She continued: "He failed the British Jewish community and did irrefutable damage to the reputation of the Labour Party whilst leader. Starmer's zero-tolerance approach to anti-Semitism will, I believe, rebuild trust between the British Jewish community and the Labour Party. I welcome Corbyn's suspension totally."
'Jewish students are sick of awkward conversations about Corbyn'
Grace Silverstein, Jewish Society (JSoc) President for the University of Leeds and Leeds Beckett, said that members of her society have experienced anti-Semitism in the past.
However, going forward she said: "I hope that the Labour Party taking action encourages other UK organisations to adopt the IHRA definition of anti-Semitism which will help JSoc further combat anti-Semitism on campus".
'There is still a long way to go before Labour can regain the trust of the Jewish community again'
In the past few years, second year student at the University of Nottingham Josh Collins has faced "a lot of abuse" on social media for standing up for himself and his views.
He told The Tab that Corbyn's suspension is a "welcome move in the right direction", after "years of lies and manipulation and all the damage he has caused the Jewish community."
Josh continued: "The way Corbyn negligently failed to expel many anti-Semitic members from the Labour Party has shown he is no 'lifelong anti-racist', no matter what he says.
"I cautiously welcome the suspension, however, there is a lot more to be done in the Labour Party than just suspending Corbyn. Kier Starmer needs to implement the EHRC recommendations and undo all the damage Corbyn has caused. So far I am impressed with how he has dealt with the crisis, but he still has a long way to go before Labour can regain the trust of the Jewish community again."
Related stories recommended by this writer:
• 'I'm fearful for my safety': Jewish Notts students on a Corbyn government
• I'm a Jewish UoB student and I'm sick of worrying about professor David Miller
• The response to Wiley's tweets shows antisemitism is forgotten in the age of anti-racism