If you own at least 47/55 of these items then your home is radiating Tory energy
At uni you can usually get away with pretending you don't come from a Tory family, or even worse, horror of horrors, you yourself are a Tory. You can avoid the prosecco, talk about your love of Keir Starmer and shop at Aldi. However when your uni friends Facetime you at home or come for a socially distanced visit to your family home, there is no denying your Tory origins.
Certain objects in your home just scream Tory. The bunting pillows, wicker storage baskets and soap dispenser your mum thinks make a house a home give off the huge signal "I vote Conservative and actually think Boris is doing the best he can with all this."
Seemingly average objects that are in a lot of UK homes are just typical of Tory voters, they are generally what you'd consider posh, but sometimes it is items in the majority of homes like a "Live Laugh Love" sign that also radiate Tory energy. If you have at least 47/55 items in your home, then I'm sorry to tell you this, but you my friend, are a Tory.
These are the 55 household objects that radiate Tory energy:
1. Union Jack and bunting pillows
2. Sea/beach themed items
3. Monthly gin subscriptions
4. Tyrells crisps
5. Waitrose essentials
6. Aga
7. Le Creuset pot
8. Cafetiere
9. Cloth napkins
10. Live Love Laugh sign
11. Smart TV
12. Nutribullet
13. Fridge with an ice dispenser
14. Pink gin
15. Reusable hessian shopping bag
16. Labradors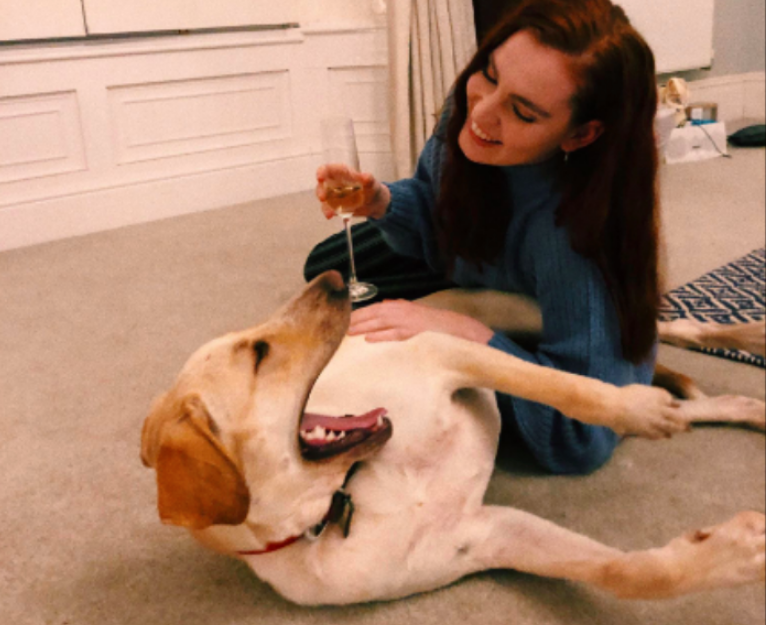 17. Alfie Deyes' book
18. Some form of homemade produce like jam or honey
19. Emma Bridgewater mugs
20. Wine fridge
21. A fully stacked bookshelf full of impressive looking books no one has ever had read
22. Wicker storage boxes
23. A working fireplace
24. A stack of logs for said fireplace in a kindling holder
25. Grey throw blankets
26. Little decorative bowls specifically for crisps
27. Jamie Oliver cook books
28. Colour coordinated Christmas decorations
29. An orangery
30. A bunch of kitchen gadgets you have no idea what they're used for
31. Scatter cushions
32. Cake stand with glass dome
33. Multiple vases
34. Essential oil diffusers
35. Pizza oven
36. Ceramic butter dish
37. Carafe
38. A Kitchen Aid
39. Slate serving boards
40. Anything from The White Company
41. Farrow and Ball paint on the walls
42. Matching towel sets
43. Soap dispenser
44. Decorative objects that do absolutely nothing
45. A separate room for laundry
46. Table runners
47. Oak cheeseboard
48. Personalised stationery
49. Welly stand
50. Jute doormat
51. A wooden swing attached a tree
52. An outdoor clock
53. Letter opener
54. Maldon salt
55. Pantry
Related stories recommended by this writer:
•You can only call yourself a posh girl if you do at least 47/55 of these things
•You can only call yourself a posh girl if you own these 38 things
•Pâté, duck and scallops: Ex-private school kids tell us their poshest school lunches