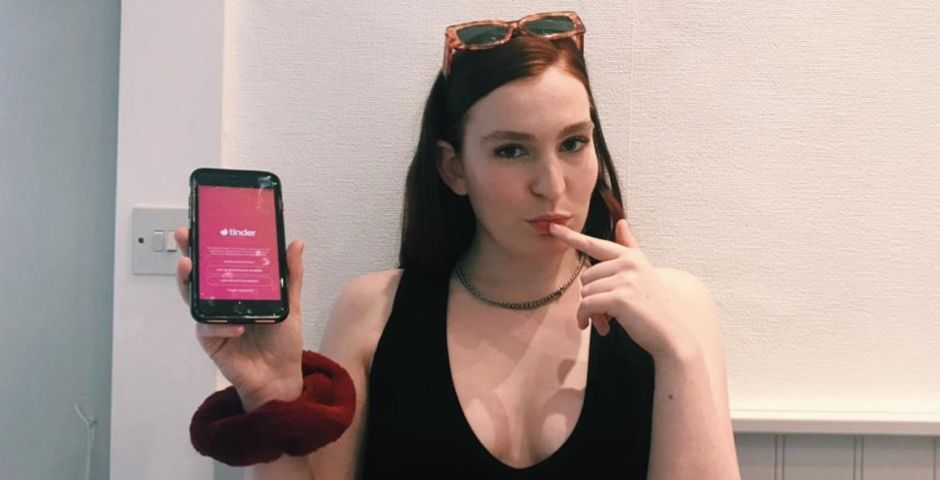 This how to find out if your partner is still using Tinder during quarantine
There's more than one way
Whether it's "I just never deactivated my account" or something a little more dishonest, have you ever been worried that your partner is still using Tinder behind your back? Lockdown law is leaving lots of other halves stranded from one another, often on opposing sides of the country, which certainly make things a little easier for the prospective cheater. Yeah, we should all trust our partners fully if we're with them, but everyone is a little curious, right?
There is an app called CheatBuster that claims to have a 98 per cent accuracy rating. You simply enter their first name, age and location and it does the rest. The problem is that it costs eight quid to use the service just once, so is there a way to do it for free? If you think that your partner is genuinely stupid enough to run the risk of using Tinder and thinking they won't get caught, read on to find out how you can catch them out for free:
How to find out if your partner is on Tinder for free
This is easier said than done. Tinder's API (application program interface) happens to be public, which is what sites like CheatBuster use – they will have code in place that sorts through all of the data to find a profile that matches your search queries.
However, searching for their API on Google is both a confusing and frustrating experience, and proves largely fruitless to the casual stalker. Essentially, it's complete jargon and unless you're a bit of a whizz with computing, so there is basically no point trying (although nerds feel free to give it a try here). So, here are the only two reliable ways of checking, for the average Joe:
If you don't have a friend with Tinder:
Open Tinder up on your phone or computer – you won't need to log in. Enter either your partner's phone number or email into the "forgotten password" section. There should then be a confirmation whether this is an existing account on their records or not.
This can tell you that they've either had Tinder in the past and their account is just laying dormant without being used, or that their account is still active and in use. This works well if they claim that they've never had Tinder before, such as if you've been in a very long-term relationship with them. It's important to note that if you click through this process, the user will be notified that someone has requested for their password to be changed, via their email or text.
If you do have a friend with Tinder:
This is probably the more obvious option, and it means that you can find out if your partner is actually using the app right now. It relies on your friend (or you on a fake account – not recommended) putting in the necessary search criteria to find their profile. If your friend doesn't have the paid ability to change their geographical location, you'll need to pick a friend that lives close to your partner. If your friend does pay for Tinder, they can change their geographical location to fit where your partner's house is.
Once the location is sorted, change the age preference so that it only searches for people of the same age as your partner. It is then their duty to swipe through a load of profiles until they find what they're looking for. If the criteria are close enough, this shouldn't take too long.
And that's it! Obviously this advice should be taken with caution, and you shouldn't really be checking (or even with them in the first place) if you're that doubtful of their fidelity, but who are we to judge? Best of luck.
Related stories recommended by this writer:
• Tinder is launching a mode where you can only match with other students
• People are using coronavirus opening lines on Tinder, and clearly have no shame
• How to get swiped right on Tinder, according to the world's most matched man