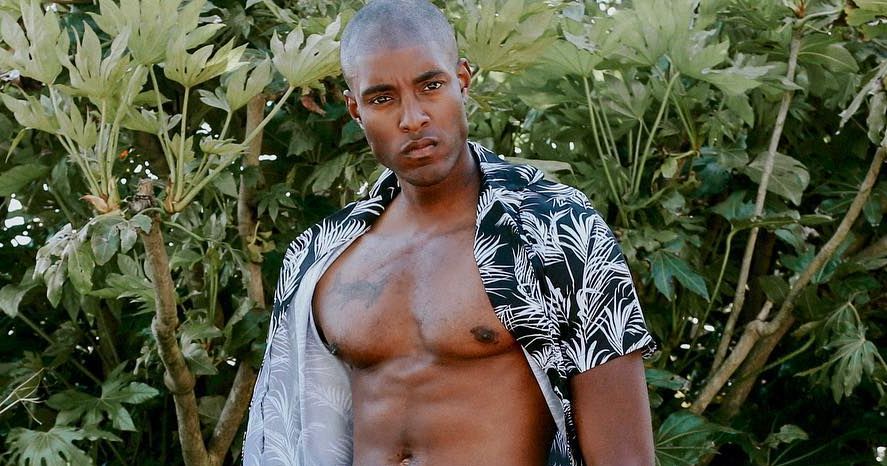 How to get swiped right on Tinder, according to the world's most matched man
I guess he does know his stuff
It's estimated around 50 million people use Tinder, so being the most swiped right person on the dating app is pretty impressive. Stefan-Pierre Tomlin can say he is just that. If you want tips on how to get swiped right, he's your man.
The 29-year-old model and presenter from London has 170k followers on Instagram, and calls himself the "Gok Wan" of dating.
In an interview with Fabulous Digital he's shared his top tips on how to get swiped right on dating apps, and tbh we could all use a piece of his expertise. Here's what he had to say.
Your first picture should have a bright background
Your first photo is your first chance to catch someone's attention, so make sure it's bright and colourful. It makes sense.
Stefan-Pierre says: "On a dating app, you have 0.5 seconds to decide whether you like someone enough before you go on their bio. So it's important to have a nice presentable photo as your profile picture which also stands out."
You should include at least one holiday picture on your profile
According to the dating app expert himself, holiday pics are a safe bet for getting matches. That's because they show you're fun and it's you at your best.
Plus, nobody hates holidays. You can't go wrong.
Don't include group shots in your first three pictures
We've all been there, you see someone on Tinder you like the look of but you're not sure if they're the one on the right, two in from the left, with the hat on or the girl in the red dress.
Stefan-Pierre recommends keeping group pictures til the end. This way people are sure of who you are first.
Make sure you're doing something different in each picture
And include some good candids. You want to show all the best things about you and displaying your hobbies will get the most interest.
Stefan-Pierre says: "Guys on there are looking for something different – so if you're looking to stand out then you need to have pictures that aren't too posed.
"It works well to show photos of you doing your interests instead of just partying with your mates. So if you like horse-riding, put that in there.
"Include some pictures where you look smart, beautiful or handsome and others where you look more casual."
There's a prime time to be active if you want to get swiped right
There's loads on the internet about when the best time to swipe on Tinder is. But according to Stefan-Pierre you need to be on the app at 2pm on a Sunday. He says it's "because everyone is so hungover, feeling a bit sorry for themselves and literally everyone is indoors on their phone – especially in the winter."
If you're busy then, he recommends you swipe for new matches after 10.30pm on a weeknight. This is to catch the prime time for people checking all their social media apps before they go to bed.
Apparently the Facebook algorithm affects your Tinder matches
If you sync Tinder to your Facebook profile, that means the app can access all the info you have on there too. And according to Stefan-Pierre, that's key to your matches. He says: "Tinder goes by the Facebook algorithm so if you like a page – let's say, the Lamborghini page – it will match you with people who like Lamborghinis on Facebook first."
Mind = blown.
If you're serious about getting matches, you should get Tinder premium
This one's pretty obvious. If you're on Tinder premium you can match with people all over the world and get unlimited swipes. And with more swipes come more matches.
But Stefan-Pierre is a master in using this to your advantage. He says: "If you want to meet a doctor all you have to do is pay for a premium account and it allows you to move your pin to anywhere in the world or any part of the country.
"If you move your pin into one of these private hospitals and set your proximity to 1km and adapt your bio accordingly to something medical related, I guarantee you'll probably match with a doctor."
WOW OK THEN.
Show your sense of humour in your bio
Another pretty obvious one, but have a joke or something interesting in your bio. Nothing too cheesy or dad jokey, just something that shows you've got a bit of banter.
But don't give away too much
Keep it short and snappy, you don't want to give away everything in your bio. You want a bit of mystery left over. ?
Related stories recommended by this writer:
• This is what happens to your Tinder profile when you delete the app
• Tinder has a secret 'desirability ranking' which is stopping you seeing fitties
• This is how to start a conversation on Tinder: The best dating app openers
• How to tell if the person you're seeing is still using Tinder