Here's a list of the highest earning YouTube stars per video right now
Unfortunately Lele Pons is on it
It's no secret that YouTubers make a completely fucking obscene amount of money.
Just last year it was revealed that the top 10 highest-earning YouTube stars earned between eleven and twenty-five million dollars a year on revenue from YouTube alone – and that doesn't even include the huge fees that they charge for sponsored content. Whether you're a makeup fan and you've stumbled across Jeffree Star giving a tour of his $15m dollar mansion, or perhaps you like vloggers and have seen David Dobrik buying Ferraris and Lamborghinis for himself and his friends, there's no corner of the website you can escape to anymore without being reminded that YouTubers are absolutely loaded.
However, the latest figures on which YouTubers bring in the biggest dosh per video have just been released, and they make even more money than you'd think:
10. James Charles – £61.5k
In the tenth spot is James Charles, who earns £61.5k per video on average. Charles is famous for makeup videos, having filmed with Kylie Jenner, Iggy Azalea and Kim Kardashian.
This figure is based upon his average video views of 4.6million, so when it's factored in that he's made a load of videos that have far surpassed this (his biggest monetised video has nearly 40 million views), he'll likely have made a lot more than this for plenty of his other videos.
9. Toys and Little Gaby – £68.8k
The first of several kids channels to feature on this list, Toys and Little Gaby has 15.3 million subscribers and over six billion channel views.
Since the Adpocalypse, many "family-friendly" channels have been favoured by sponsors as well as YouTube's algorithm, with YouTube even making creators declare whether their content is made for children or not when uploading to ensure that it is friendly in every way possible. Channels like Toys and Little Gaby can benefit massively from this – for example, James Charles is a place behind in tenth, despite having more subscribers and relevance in the YouTube community.
8. Collins Key – £93.1k
Collins Key has nearly 21 million subscribers, and a quick look at his content shows that he sits comfortably in the obnoxiously loud American YouTuber category. His top videos feature melting fidget spinners, edible school supplies and fun candies, so no guesses which target audience he aims for.
His channel description is pretty much a child demographic SEO goldmine – "Collins Key posts funny comedy videos where you'll learn how to make DIY gummy food out of candy, pancake art challenge, pranks, life hacks and more!"
Pancake art challenge?? #Epic!
7. Kids Diana Show – £97.7k
Kids Diana Show has nearly 49 million subscribers and a very ridiculous 21 billion channel views.
By this point, the child's videos just start being the same, so there's not much to report that makes them different. It's the same comedy sound effects, the same weird storylines that tired parents plonk their offspring in front of, and the same cluster of buzzwords in the "about" section.
6. Liza Koshy – £102.4k
Liza Koshy has nearly 18 million subscribers and was one of the many YouTubers that moved over from Vine.
Famed for being the ex-girlfriend of David Dobrick and being quite divisive over whether she was actually funny or not, Koshy's humour revolves around doing silly voices and generally being very energetic and childish. Probably one of the few people on the platform that is on par with Lele Pons for humour – silly faces and voices are silly and funny haha!
5. Lele Pons – £121.5k
Lele Pons has 15.9 million subscribers and over 3 billion channel views. And she makes £120k on average on her videos.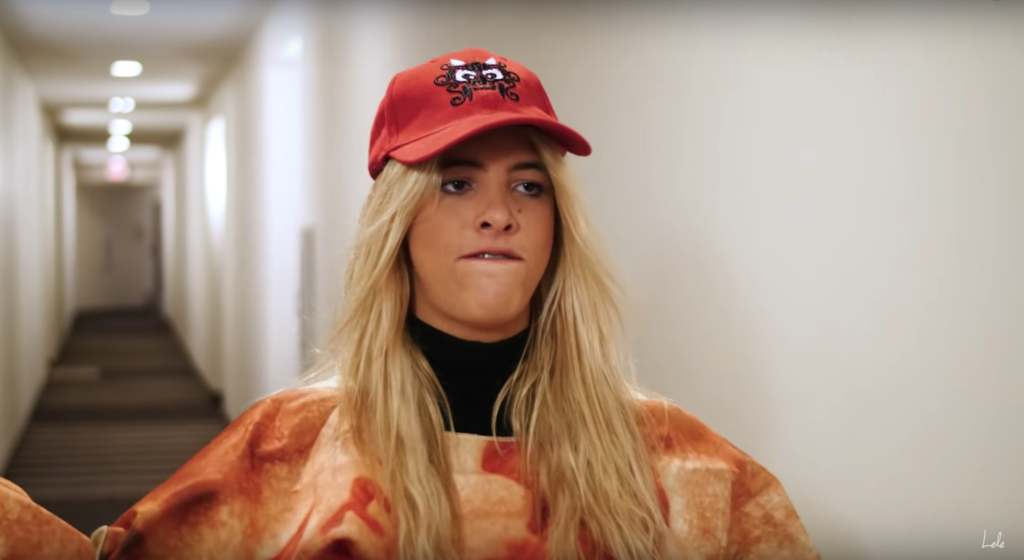 It's a shame that one of the least funny people on the platform is also one of the most successful, but that's the way it must be when children are the main audience (think Jake Paul). She, like Liza, is one of the many YouTubers that moved over to the platform after the death of Vine.
4. TheOdd1sOut – £129.4k
TheOdd1sOut is a YouTuber with 14.1 million subscribers, and his highest viewed video has over 100 million views.
An artist who makes the videos fully himself from start to finish, the channel is run by a man called James Rallison. He has a popular series of videos based upon his experiences working at Subway, and he definitely has it easy – doing something he clearly loves and considers a hobby, presumably sat in the comfort of his home, and making easily over a million quid every year.
3. Like Nastya – £199k
Like Nastya is a Russian YouTube star with nearly 50 million subscribers and 27 billion page views.
Her highest viewed video has been watched 800 million times – for comparison, Gangnam Style was world-famous and used to be the most viewed video on YouTube ever, and it only has 4-5 times that amount. There's not much to be gathered from the videos because the comments section is removed, but if the huge amount of dislikes has anything to do with things, most people probably aren't that happy with their positioning.
She also runs five other YouTube channels with an overall number of 117 million subscribers as of February – and they get £200k for a video on just one of those channels. Mind-boggling.
2. Dude Perfect – £232k
Dude perfect have nearly 50 million subscribers and ten billion channel views, and it's really no surprise that they're on this list. They're genuinely very entertaining.
One of the YouTube OGs, they have been making trick shot videos since 2009, and are living proof that if you find a format that works, you need not do much else. Literally throwing basketballs into basketball hoops has earnt them a place on this list, and if their social blade is anything reliable to go on, they're bringing in up to $6.6 million a year. When the constant sponsorship from huge brands like Nerf, along with profits from their own trick shot products and apparel is factored in, that likely isn't even a scratch on their overall earnings every year.
1. Vlad and Nikita – £240.5k
In first place is Vlad and Nikita. These two brothers, aged four and six, only joined the platform in April 2018 but have already amassed well over 16 billion channel views and 35.6 million subscribers.
Their videos follow them trying out different types of toys, with their biggest "Vlad and Nikita Ride On The Bus" garnering a huge 447 million views. Bearing in mind they're producing roughly ten videos a month (on this channel alone, they've got another 14 channels), you can do the maths on the kind of numbers they're pulling in a year. We never wanted kids until now.
Related stories recommended by this writer:
• These are the most catastrophic YouTuber controversies ever
• Meet the YouTubers with thousands of subscribers studying at uni right now
• A considered ranking of the most tragic YouTuber apology videos