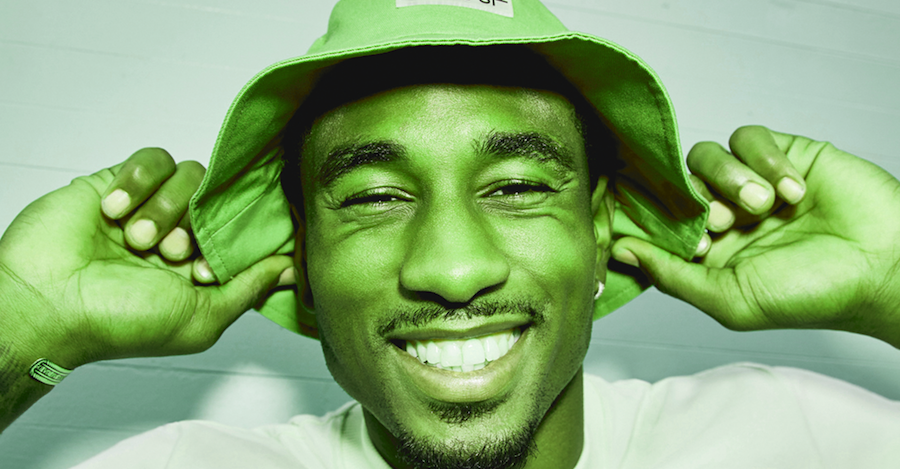 Love Island Gossip Column: Ovie's not in the cast WhatsApp?!! And Laura called Yewande aggressive
Plus we met Ovie and he is TALL
Today you woke up and probably didn't realise the world was a different place to the one you went to sleep in. We all live in a post-Gee Steel engagement world. Past generations had the moon landing, the OJ car chase, or a war to signal the shifting sands of history. Us? We get what we deserve – the chance to see how "I'm loyal babe" stands up within the bonds of matrimony.
Welcome to The Tab's Love Island 2019 gossip round-up, bringing you the pettiest drama and the least believable tabloid exclusives from around the web today.
Ovie's not in the Islanders' WhatsApp group chat
Love Islanders have a WhatsApp. It's pretty dead, by all accounts. Worse still, Ovie's not in it.
Worse stiller, he only found out when Metro heartbreakingly told him at his ASOS launch. He said: "I mean, I've got everyone's numbers from Love Island, but I'm not part of any group…
"So maybe there's a group out there that I'm not part of… Are you telling me I should be part of the group?!"
India wasn't at Ovie's ASOS launch, but for good reason
Eagle-eyed fans (aren't we all tbh) noticed India wasn't at Ovie's ASOS launch. It sparked rumours, as everything does. But the truth is a bit simpler.
The Boohoo/ASOS rivalry is one of fast fashion's fiercest derbies. India, as one of Boohoo's new signings, had a dilemma.
Rumours, fresh from being sparked, were flying about transfer gossip and shifting allegiances, but turns out she had a stadium ban. And so, despite talking a big game, India didn't turn up for ASOS away. But only because she's a Boohoo ambassador.
"Just like David Beckham, who is signed to Adidas, couldn't go to wife Victoria's Nike launch," an insider (aren't we all tbh) told The Sun.
Laura called Yewande 'aggressive'
More drama from Ovie's ASOS launch.
Long story short, Yewande and Laura Anderson (2018, Paul Knops, Scottish) were dancing to Bodak Yellow at the afterparty. Laura, who was holding on to Yewande's arm, lets go, and says "so aggressive".
Belle was filming it, and uploaded it to her Insta story. Everyone kicked off, with one fan calling Laura "archaic" lmaoooooo.
After the drama spilled over into her own Instagram comments, Laura responded, saying: "What the hellllll. Trolling on point. I was out with yewande aggressive dancing is like energetic Jesus why are we talking about race here. Baffled. I'm 30 lol #ageist.
"I'm literally in shock. I don't get what's wrong with the one aggressive when dancing. Her fave song I think, she went in."
Okayy
The Tab met Ovie at his launch to prove how tall he is
Greg 'knows the real truth about split from Amber Gill'
This is what he actually said, so judge for yourself: "Amber's doing great stuff over in the UK. I can be happy with myself that I know the truth and I know what's happened.
"I'm not going to badmouth her, she's got great stuff going on, and I can be happy with myself, my friends, and my family knowing what actually happened."
Molly-Mae's angry because YouTubers were mean about her clothing line
You've had the Godfather part one, which was Mollie's secret, unknown feud with the Love Island cast. For the sequel, things had to step up a gear. So for the Godfather part two, Molly-Mae's been beefing with YouTubers, saying their reviews were "not nice."
"I'm a YouTuber myself and I've learned now that sometimes you have to think you are reviewing someone's collection, yes, but you're also talking about a person. People have gone in on their channels and YouTubers I used to really respect," she told The Mirror.
Molly-Mae had her face on a Times Square billboard
Lose the battles, win the war.
Danny's landed a six-figure deal to be the face of River Island
Danny has actually modelled for River Island before. His face was just cropped out.
Curtis is going to be the face of Debenhams
This is so on-brand it hurts.
Theo's running 10k for a blind charity
Theo got blinded in one eye by a champagne cork, but he's handling it like an absolute champ. Full account of the ordeal here, btw.
Now he's running a 10k obstacle course to raise money for a blindness charity. You love to see it.
Tommy's getting a TV show
Big news for fans of Greek mythology: ITV are making a new reality show called Meet The Furys.
What? It's about Tommy and Tyson Fury, and not the "infernal goddesses" from ancient Greek religion???
India's done some new modelling for Lovehoney
Fourth place Islander and occasional PornHub megastar India has been back modelling for sex toy company Lovehoney.
Here's one of the pics:
Chris Hughes and Jesy Nelson are planning to get married and have babies
Non-snarky good news: Chris Hughes and Jesy Nelson are planning marriage and babies.
Made up news: Jesy was spotted in her local Waterstones flicking through a book of baby names. Chris pulled the book out of her hands and said "we're calling it Cash".
Sherif asked Yewande out even though he's speaking to Anna
He was in the villa for a matter of days, and they're probably wondering who this guy on WhatsApp is.
Also, he's only 20.
Rykard's accidentally become the face of some Donald Trump hats
Rykard from series two posted a nice Instagram of him wearing a red hat. Then, the same picture appeared with a Trump logo Photoshopped on, seemingly as part of Trump's 2020 re-election campaign.
Whoops.
BuzzFeed News did some digging and the Trump campaign say it's nothing to do with them. Rykard seems upbeat about the whole thing, saying it might boost him in America.
Amy says she wasn't invited to Maura's Boohoo launch
Another day, another brand deal launch for an Islander. This time, it was Maura and Boohoo. Here's the drama: Amy said she wasn't invited. Boohoo say she was, but didn't show up. Make of that what you will.
Related stories recommended by this writer:
• The secret Love Island feud: Why no one talks to Molly-Mae anymore
• These are 2019's most tragic post-Love Island sponsored Instagram posts
• Amber is now a millionaire after landing the biggest post Love Island deal ever