This is exactly how much money YouTubers earned this year
I should have made a YouTube channel in 2008
Do you ever look back on life and wish you'd done some things differently? Maybe you wish you'd done a different course at uni, or gone on that night out you said no to. One thing you definitely should of done a few years back is set up a YouTube channel. Why? Because the people that caught onto the trend years ago are all making millions now. Yep – the highest earning YouTubers make millions of pounds, every single year.
Forbes has released a ranking of the highest paid YouTubers in the world and it is shocking how much money they make. And it's not just worldwide vloggers, British YouTubers are worth millions too. The regrets I didn't set up a channel in year nine at school are real.
Here is the highest earning YouTubers, and how much money they make each year.
The highest earning YouTube stars in the world
These are the highest earning YouTubers of 2018, according to Forbes:
Ryan Toys Review – $22 million
The highest earning YouTuber from this year is seven years old – which is just ridiculous. His channel is Ryan Toys Review, and is basically just him sharing his love for Lego and trains. He earned $22 million in 2018. Imagine $22 million worth of Lego – I bet everyone at his school is so jealous.
Jake Paul – $21.5 million
The second highest earning YouTuber in the world this year is Jake Paul. He attracted more than 3.5 billion views of his raps and pranks, earning himself $21.5 million. He's the brother of disgraced fellow YouTuber, Logan Paul.
Dude Perfect – $20 million
In third is a group of vloggers, Dude Perfect. Made up of Coby and Cory Cotton, Garrett Hilbert, Cody Jones and Tyler Toney – they do videos of trick shots and sports. They've collectively earned $20 million this year.
DanTDM – $18.5 million
Then it's DanTDM, real name Daniel Middleton. He's the richest British YouTuber. He specialises in gaming, Minecraft in particular and has earned $18.5 million (roughly £14.5 million) this year.
Jeffree Star – $18 million
Makeup artist Jeffree Star is in fifth. He cofounded Jeffree Star Cosmetics and his earnings for 2018 are $18 million.
Markiplier – $17.5 million
In sixth is another gamer, Markiplier who's earnings this year are $17.5 million.
Vanoss Gaming – $17 million
Gamers are dominating the highest earning YouTubers, as in seventh is another, Vanoss Gaming. Real name Evan Fong, the Canadian earned $17 million this year.
Jacksepticeye – $16 million
Next is an Irish gamer, whose channel name is Jacksepticeye. His real name is Seán McLoughlin, and he's the most popular YouTuber in Ireland. His earnings in 2018 are $16 million.
PewDiePie – $15.5 million
PewDiePie has been around forever, and no wonder he's still at it when he earns this much. The Swedish gamer is the ninth highest earning YouTuber in the world this year, making $15.5 million.
Logan Paul – $14.5 million
Finally, in tenth is disgraced YouTuber Logan Paul. In January this year, Logan Paul filmed himself in Japan with an apparent suicide victim hanging from a tree. Obviously this caused outrage, and he was forced to apologise. This year he has still earned $14.5 million.
How much money the top British YouTubers make every single year
The top British YouTubers in terms of their net worth are (in order): Dan TDM, Louise Pentland, Conor Maynard, Alfie Deyes, Tom Cassell, KSI, Zoella, Caspar Lee, Joe Sugg and Marcus Butler – who are all worth over a million pounds.
In terms of earnings, per year they make the following:
DanTDM
DanTDM was named the highest earning YouTuber by Forbes last year, making £12.3 million, this year it was just over two million more.
Louise Pentland
According to Social Blade, Louise Pentland makes anywhere between £2,700 and £43,100 from her YouTube videos alone.
Conor Maynard
Conor Maynard makes between £32,400 and £518,800 from his vids alone.
Alfie Deyes
Alfie Deyes reportedly makes a million pounds a year from his vlogs alone, and this is without any other sponsorship deals or merchandise and books sales.
Tom Cassell
Tom Cassell is estimated to make between £1,400 and £22,200 from his videos a year.
KSI
According to Social Blade, KSI can make £118,000 – £1.9 million per year from his videos.
Zoella
Zoella is said to be making over £50,000 per month at least – which means per year she is raking in at least £600,000. This is probably higher, as she also now does sponsored Instagram posts, and has released her latest book, Cordially Invited.
Caspar Lee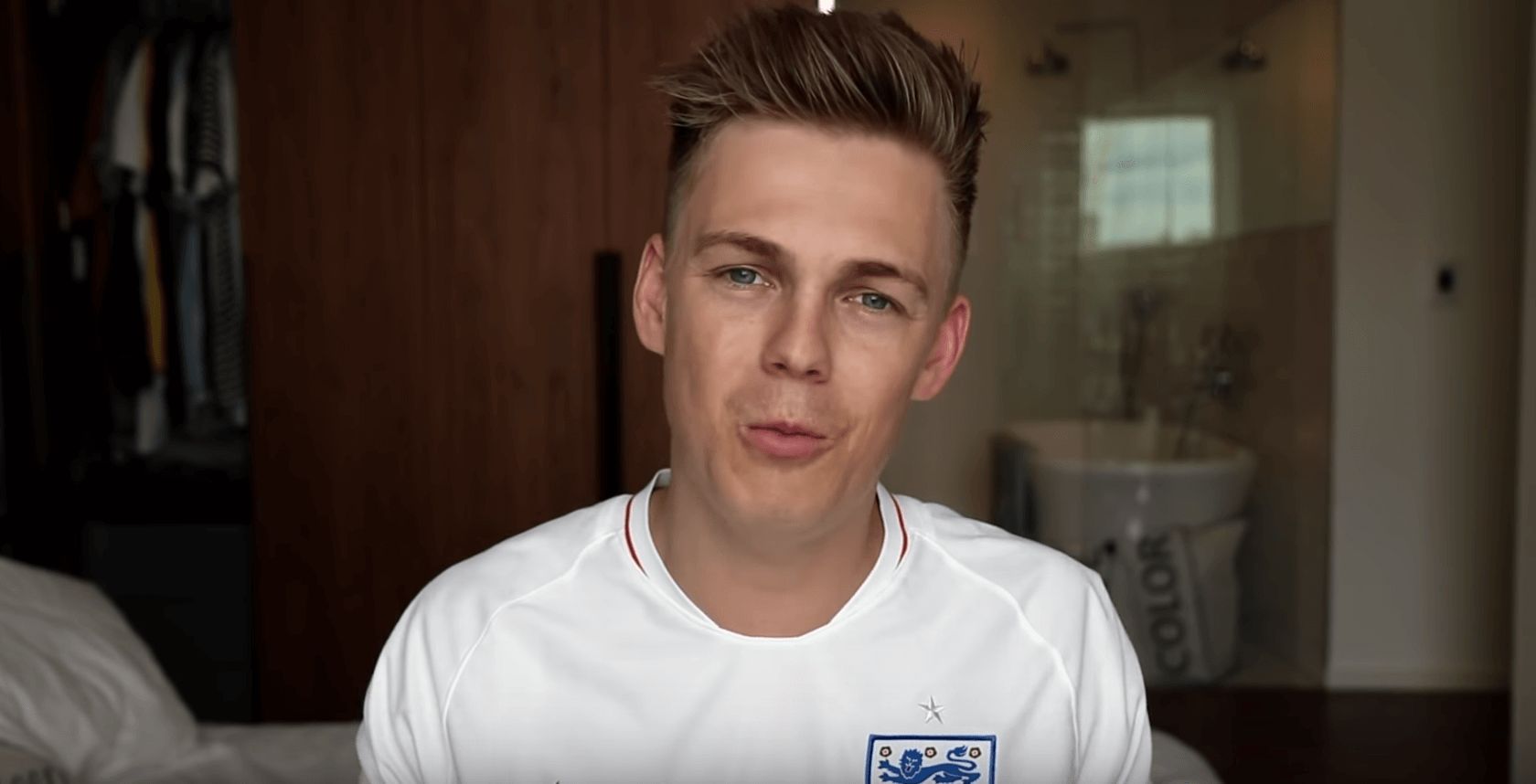 Caspar Lee makes between £3,500 and £55,600 every year – just from his videos.
Joe Sugg
Joe Sugg has been on Strictly Come Dancing this year, and apparently this has earned him £25,000. On top of that, he makes an estimated £6,700 – £106,000 from his videos.
Marcus Butler
Marcus Butler reportedly can make up to £7,300 each year for his video uploads alone.
Related stories recommended by this writer:
• British YouTuber Rich List: This is exactly how much money they all have
• YouTuber accused of re-selling 'unwanted' and 'used' products in £49 Christmas advent calendar
• A comprehensive ranking of the UK's most insufferable YouTubers