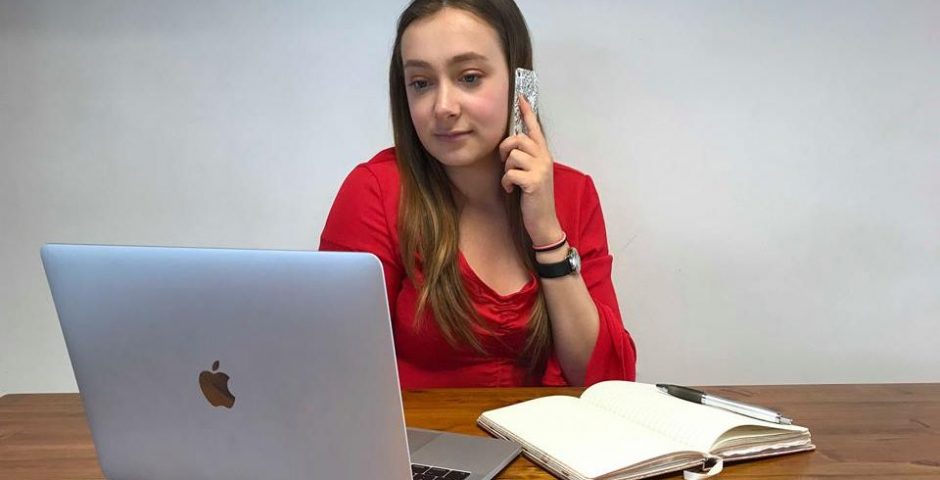 The Tab guide to UCAS Clearing 2018: Everything you need to know
It doesn't need to be stressful
resultsday
If you've found yourself needing to use UCAS Clearing 2018 to get into uni you're probably shitting yourself right now. Your friends have all got their places but you're crying into your A-Level revision notes wondering where it all went wrong.
Fear not, all is not lost. Clearing might just be the answer.
But, what even is clearing? What do I do if I have no offers? How does the process even work? What courses can you get onto? This guide has you covered from start to finish of the clearing process and will leave you thinking that not getting into your first choice uni might not be the end of the world, and it might just be the best thing you'll ever do. Plus, there's no need for these god awful clearing videos – you're welcome.
What is clearing?
In a nutshell, it's how universities fill places that they still have on their courses. Generally, it's used by applicants who didn't get into their firm or insurance places. It can also be used to get onto a different course.
Or, if you went over and above and did better than expected, you can take those surprise A*s through a slightly different 'adjustment' process.
When can you use clearing?
You can use clearing if you are applying for uni after the 30th June, if you didn't receive any offers that you want to accept, or if you didn't meet the conditions of your offers.
How does the clearing process work?
If you haven't got the grades you were hoping for on A-Level results day, get in touch with your school or college – they'll be able to talk you through your options and help you find courses that might be suitable. For a full guide on A-Level results day 2018, click here.
Then you can search for what course you want to apply for.
After that you should get in touch with the unis you want to apply to – before you add them as a clearing choice on UCAS Track. Get a heads up – ask if they'd accept you and get some offers over the phone before you add your choice. For a full guide on how to use UCAS, click here.
Some universities have virtual tours – so if you don't have the chance to go to the campus before submitting your choice you can still get a feel for its vibe.
Then when you're ready, add your choice in Track on UCAS. Once you fill out all of the details and submit, this counts as you accepting their offer. So if they accept you, it shows as an acceptance on your 'Choices' page.
If they don't accept – go back to the start and add another.
List of universities that offer clearing
A record number of students went through clearing last year to gain a spot at university. Some unis even offered applicants added bonuses like There were 41,000 courses listed on the UCAS clearing website last year. Leeds listed vacancies on more than 1,000 courses and Liverpool on 855.
These are the Russell Group universities that offer clearing:
University of Birmingham, University of Bristol, Cardiff University, University of Edinburgh, University of Exeter, University of Glasgow, King's College London, University of Leeds, University of Liverpool, University of Manchester, Newcastle University, University of Nottingham, Queen Mary University of London, Queen's University Belfast, University of Sheffield, University of Southampton, University of Warwick, University of York.
Liverpool is the Russell group uni with the most courses available through clearing this year, with 557.
A full directory of every university that offer clearing in 2018 can be found here. This directory includes phone numbers, email addresses and websites for all universities, with all the information you need. If you need some help picking what university to go to, click here.
What is the difference between clearing and adjustment?
Some people come results day are extra smug, and do better than they expect. This is where adjustment comes in. Adjustment is for applicants who did better than they thought they would, and now want to look for whether they could get onto a different course with their results.
If you use adjustment and don't find anything, you can still go ahead and keep the course you first applied for. Adjustment is available from results day until August 31st, and you can access it through Track on your UCAS login.
Can international students use clearing?
You may find yourself asking how you can use clearing if you're an international student. There are no restrictions on clearing, and yes, international students can secure a uni place this way.
You just need to have applied through UCAS at an earlier stage, have been turned down by your firm or insurance choice, applied to the course before June 30th, qualified academically for a firm or insurance offer but have decided not to take it up and have paid the £22 application fee to enter clearing.
Clearing without UCAS
You might be wondering if you can apply for a spot through university clearing without having done a UCAS application – and the answer is generally no. You can't just apply directly to a university without UCAS, but there are some exceptions.
Some universities let you use the "record of prior acceptance" (RPA) route. This allows you to apply directly to a university when there have been certain circumstances that have prevented applicants from using UCAS.
You basically have to speak to the uni submissions department, get an offer from them and then fill out a RPA form. You can only do this for one university though, and you need to have all of your results.
If all this doesn't work out then never mind – hundreds of students drop out once they make it to uni anyway.
The Tab is a university news network across the UK. Like your uni on Facebook here. Sign up here to write for The Tab at your university.
Related stories recommended by this writer:
1) Why not going to your first choice uni isn't the end of the world
2) Going through clearing is the best thing you'll ever do
3) These unis have made clearing videos that are so bad you know exactly where not to go