How to find out if someone's unfollowed you on Insta: A petty step by step guide
| UPDATED
@global
One of the most hurtful things anyone can do, is unfollow you on Instagram. This is a fact. And now that you can mute people on Instagram, there really is no need for anyone to unfollow you, even if you do caption everything with "this one" and post three selfies a day. It's just rude. But the matter of fact is, it happens to the best of us. And no matter how much you want to kid yourself that you "don't care" – you do. You have restless nights because you keep thinking "who unfollowed me on Instagram?" over and over again.
It's natural to want to find out who unfollowed you because it's kinda awkward if you're still enthusiastically liking all their photos. Remember – you have pride and ratios to maintain.
Here are the two easy ways to find out who unfollowed you:
The old school, manual way
Okay so if you really care about who unfollowed you, you probably know exactly how many followers you have. If that number gets smaller, it means either someone has unfollowed you or blocked you or deleted their account. So here's how to figure it out manually. Warning: it's long.
Step 1: You could go through each of your followers "following" lists.
Step 2: Search for your username.
Step 3: See if you still come up, if you don't – they've unfollowed you.
This is quite time consuming and if you don't have a good idea of who may have unfollowed you or if you have loads of followers, it can take you all day. So it's much easier to use an app that keeps track of who follows you.
Use an unfollower tracker
Although Instagram has recently started to limit apps from analysing followers data, there are still a few good third-party apps that can track your followers. If you're thinking "who unfollowed me on Instagram" but don't have the time to invest tracking every single person, this is the most time consuming way.
A good one to download is Followers Tracker Pro.
Step 1: Download Followers Tracker Pro from the App Store.
Step 2: Connect your Instagram account to the Followers Tracker Pro.
Step 3: The app will start counting your followers and unfollowers from the moment you connect your Instagram account to it. So it won't show you previous unfollows.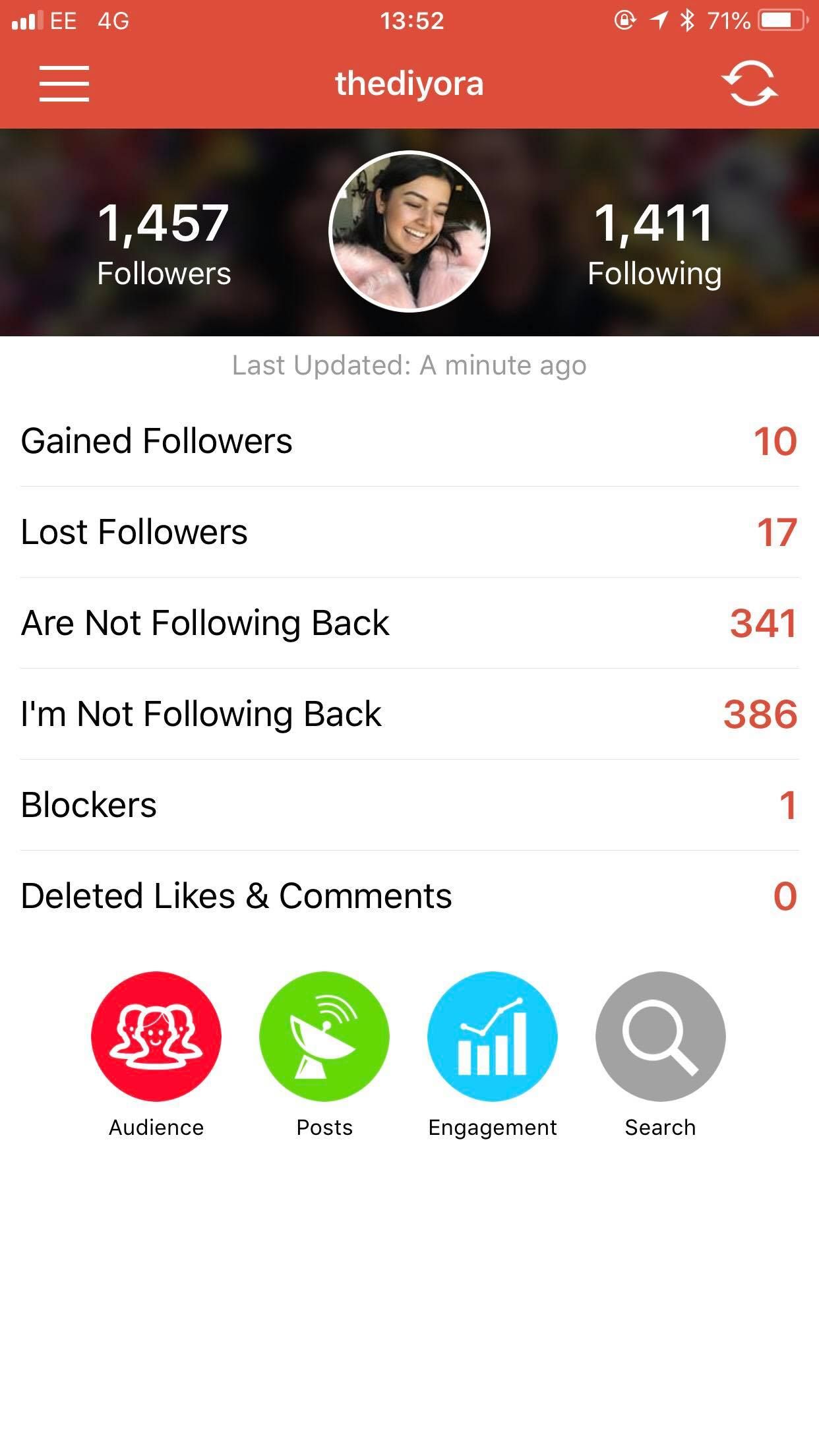 Step 4: If you wish, you can unfollow those who unfollowed you straight from the app.
And yeah, I probably will unfollow those people because I'm petty. Knowing who unfollowed me on Instagram just makes my life that bit more dramatic and there's nothing wrong with that.
Related stories recommended by this writer:
• This is how Instagram ranks the viewer order on your Insta story
• This is how to get that 90s filter for your Instagram photos
• This is how you can find out how many people visit your Instagram profile