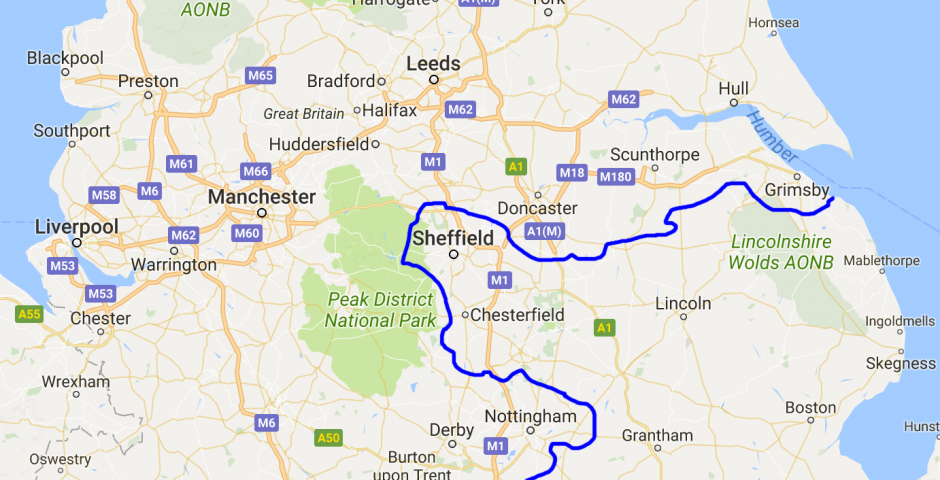 It's official: Sheffield is now in the south
This revelation follows last week's foolproof Greggs investigation
| UPDATED
Don't panic, take a seat, there's something you need to know. According to our north/south divide based on Greggs stores, Sheffield is in the south.
We found this out last week when we plotted every Greggs store on a map of the UK to once and for all figure out where the UK north/south divide is.
Due to the north's love for Greggs, northern towns and cities have about 25,000 people for every Greggs store. Sheffield only has one for every 39,500. Pathetic. Typical southerner behaviour.
Sure, people weren't happy. Emily, a sociology student from Sheffield, said: "Of course we're from the north, we say 'bath' like 'Cath', not 'bath' like 'barrrrrth'.
Even a pie expert from The Guardian called David Barnett got involved, threatening to send Ned Stark to our office to chop our heads off with a massive sword.
Of course, people on Twitter were also incensed.
https://twitter.com/Tommy_Longworth/status/892848881201033217
https://twitter.com/rorygibson/status/894909539086209024
https://twitter.com/MickBower1/status/895288902843609092
How do we know we're right? Places such as Manchester, Leeds and Glasgow were proven to be northern by our test, and London, Brighton and Peterborough confirmed as southern. It's not our fault if people can't deal with cold, hard facts.
Angry? There's really no point. This has all been proven using statistics, and there's no arguing with statistics.
Upset? You southern, Sheffield softies need to focus on what's really important here, that you'd probably rather pop into Waitrose for some carrot sticks and houmous than a decadent steak bake. Disgraceful.