Amazing women in history who smashed the glass ceiling
Some of the female pioneers who brought us to where we are today are well known, but, sadly, a lot aren't. Like these guys, who you should definitely look up.  
Elizabeth Garrett Anderson
Garrett Anderson was an English physician and activist who is known for becoming the first female qualified doctor in Britain. As a young woman she was influenced by prominent feminists and this was when she decided to pursue a career as a doctor, rejecting the idea of immediately marrying and living simply as a wife. She was rejected from various medical schools but was finally able to take her exam with the Society of Apothecaries in 1865, passing with the highest marks of all the candidates that day.
However, still no hospitals would allow her to work as a physician so she decided to set up her own and continued to campaign for women in medicine. She was even groundbreaking outside of medicine, becoming the first female mayor in England in 1908
Victoria Woodhull
Victoria Woodhull was a remarkable woman for many reasons. She was a key figure in the women's rights movement, supporting female suffrage, labour reforms, and free love. Along with her sister, they became the first women stockbrokers and opened a brokerage firm on Wall Street in 1870. Later that year they used the money from this to found their own newspaper, Woodhull & Claflin's Weekly.
This obviously was not enough for the American superwoman and she went on to become the first lady to run for the U.S. Presidency in 1872, at time when women couldn't even vote. She attracted a huge amount of attention and actually spent the Election Day in jail after backlash over an article she wrote.
Hélène de Pourtalès
Women participated in the Olympics for the first time in the 1900 Paris games and de Pourtalès was the first woman to become an Olympic champion, winning a gold and silver medal in sailing for Switzerland. She was born in New York City but married a Swiss man on the national team. She sailed in the games along with him and their nephew. Helene, along with the other 21 female athletes of those games, paved the way for incredible women to succeed in sports in the century that followed. 
Edith Smith
In December 1915 Smith became the first female police constable in the UK with full power of arrest. This act was very controversial at the time since women did not count as 'proper persons' in the eyes of the law, they still didn't even have the vote at this point. She was only with the force for two years but worked at least six days a week and dealt with 380 cases in that time. The former midwife worked with cases that involved women, often prostitutes.
Although she was said to be stern and feared, she would contact hostel workers and health visitors to better enable help for the women, especially amid concerns about venereal disease. It was not until 1923 that other women gained the same powers as Smith.
Valentina Tereshkova
Tereshkova became the first woman in space on June 16, 1963. Coming from a humble background, she was born in a small village in the Soviet Union to a father who was a tractor driver and a mother who worked in a cotton mill. After being inspired by Yuri Gagarin's successful space trip, she didn't let her lack of piloting experience stop her from applying to the Soviet space program where she underwent months of intensive training.
In total she spent almost three days in space, orbiting the Earth 48 times. She has been quoted saying, "If women can be railroad workers in Russia, why can't they fly in space?" Even with her feet firmly back on the ground she continued to excel and went on to study as a cosmonaut engineer and received her doctorate in 1977.
Ada Lovelace
Daughter of poet Lord Byron, Ada's life was bound to be an interesting one. Not quite following in her father's footsteps, she developed a keen interest and skill in mathematics and logic. She worked with inventor Charles Babbage and later published what came to be considered the first computer program with her work being much more elaborate and complete that any before.
She was also one of the first people to see the use of computers beyond just numbers and their potential for music and art. For these reasons she is often regarded as the world's first computer programmer.
Nancy Astor
Born in America, Nancy moved to England in 1905 with her son from her first marriage, later marrying Waldorf Astor. He was a Member of Parliament for Plymouth but was forced to give this up when he inherited the title of Viscount Astor. Nancy decided to run for his seat and she was successful, becoming the first woman to ever sit in the House of Commons in December 1919.
Constance Markievicz had actually been elected before her the year earlier but did not take her seat. Astor recognised the challenge she faced in being the only woman but she said in 1956, "I knew what kept me going – I was an ardent feminist."
Margaret Sanger
Sanger was a pioneer in the world of birth control and actually popularised the term itself. She opened the first birth control clinic in the U.S. in October 1916 which actually led to her arrest since distributing information about contraception was illegal at the time. She also set up organisations that would eventually develop into Planned Parenthood.
Margaret believed that sexuality was a powerful, liberating force and that sex and birth control should be discussed more openly. She was also a great influence on Marie Stopes who went on to open the UK's first birth control clinic in March 1921.
Sirivamo Bandaranaike
Bandaranaike was the world's first female head of government, serving as Prime Minister of Sri Lanka (formerly Ceylon) three times. She came into politics after the assassination of her husband, previous PM Solomon Bandaranaike. She was a charismatic speaker and drew unprecedented numbers of women in rural areas to her talks when she first began addressing the public. People were endeared by the fact she would often cry when speaking about her husband, showing that a woman did not necessarily have to be cold and unemotional to succeed in a man's world.
Sandra Day O'Connor
O'Connor was the first woman to be appointed to the Supreme Court of the United States. A far cry from her childhood growing up on a cattle ranch in Arizona, she attended Stanford University to study economics. Despite graduating from Stanford Law School, at least 40 firms refused to interview her simply because she was a woman. She eventually found a position after offering to work for no salary and no office, reflecting the compromise that highly qualified women sometimes have to make.
However, she quickly began to progress, working up to the Arizona State Senate, Maricopa County Superior Court and Arizona State Court of Appeals. She was finally appointed to the Supreme Court by Ronald Reagan in 1981 and served until 2006.
Mary Jane Patterson
Patterson became the first African-American woman to achieve a B.A. when she graduated from Oberlin College in 1862. Her parents were fugitive slaves who moved to Ohio in the hopes that their children would be able to get an education. Not only was Patterson successful in her own education, but she went on to pave the way for further advancement in African-American education. She taught at various institutions for black youths and during her time as principal of the Preparatory High School for Colored Youth in Washinton D.C., its numbers grew from less than 50 students to 172. She continued mentoring until her death.
Tcheng Yu-hsiu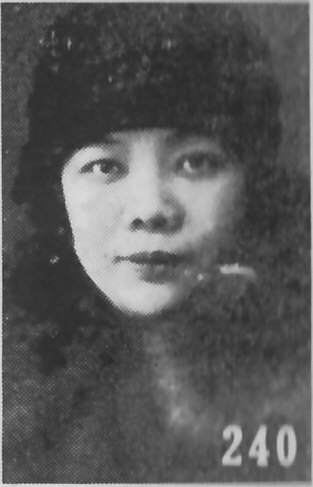 Tcheng was the first female lawyer and judge in Chinese history. Her refusal to conform to social norms started young as she refused to have her feet bound or marry the man that had been picked for her. She received her doctorate in law from the University of Paris in 1924 before returning to her home country.
Alongside her husband, she established a law practice in Shanghai and she quickly gained a reputation for being intelligent and fearless. The support for women's independence she displayed in her youth was continued throughout her life and she even had influence on the inclusion of women's rights in China's legislation.
Somayya Jabarti
In 2014, she was appointed as Saudi Arabia's first female editor in chief of a national newspaper. Formerly a deputy editor, she finally became the boss at the Saudi Gazette based in Jeddah. She once said: "There's a crack that has been made in the glass ceiling. And I'm hoping it will be made into a door".