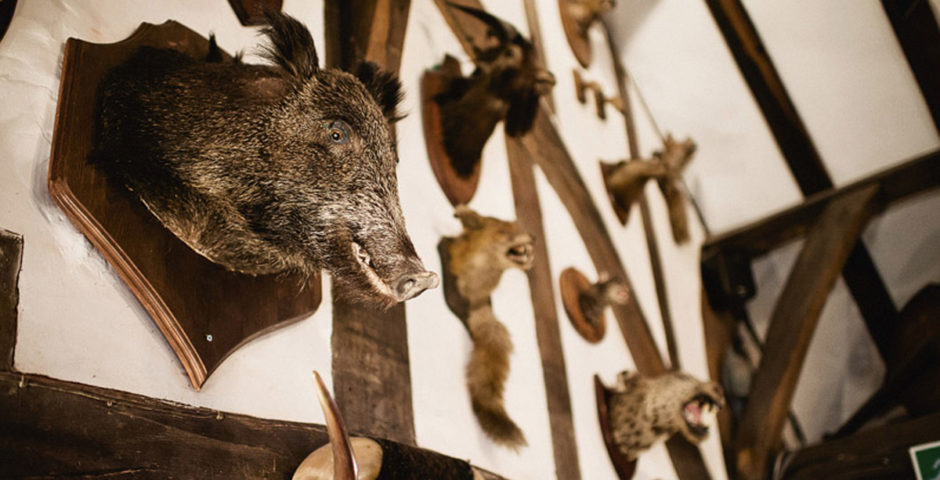 The hidden bars in York you need to drink in
Bet you didn't realise these were here
With over 365 bars, it's not always easy to pick a place to sink pints or sip cocktails in York.
With that in mind, we're here to help, listing the best hidden gems the city has to offer.
House of the Trembling Madness
Tucked away above an ale shop, this 800-year-old drinking hall is a dream for lovers of real ale. Seriously, if you can't find a beer you like in here, then beer clearly isn't the drink for you.
If hipster-run bars charging a fiver for a schooner aren't your scene, then head up here for a cosy wooden drinking haven where the staff really know their stuff – as long as you don't mind having a few stuffed animals for drinking partners; the owners are partial to bit of taxidermy.
Sotano
If tapas and classic cocktails are your thing, then Sotano is the place for you. What York lacks in rooftop bars, it more than makes up for with this underground gem, which boasts a mad 27 gins, over 60 beers, and a huge cocktail menu.
The tapas selection isn't bad – and neither are the prices – making this a firm favourite as an evening hangout.
The Drawing Board
With its chalkboard interior, The Drawing Board encourages drinkers to take a trip back to childhood – but this time, your parents won't shout at you for drawing all over the walls.
With its personalised cocktails, this is definitely a place to go and try something new, both on the walls and your tastebuds.
Evil Eye
Hidden behind a spirit shop and internet café of the same name, Evil Eye specialises in a mix of Thai food and tasty cocktails.
The main bar has a heavy musical vibe, taking you back to the heyday of 90s rock and metal. If you head upstairs, there's a comfy Moroccan-inspired drinking den for those who fancy a quieter drink, and the colourful outdoor area is perfect for sunny day drinking.
The Maltings
Tucked away beside Lendal Bridge, The Maltings looks like a run-of-the mill boozer. Actually, it's a haven for proper beer, and even has some of its own specially brewed mixes, all at really reasonable prices.
A place to head for a no-nonsense drink in a right good Yorkshire pub.