Do you want a fast-track into journalism? The Oxford Tab is looking for new writers!
Training from professional journalists with no experience needed
Do you want to break the biggest stories at Oxford University? Do you want to publish articles that reach thousands of students and have your work picked up in the national press? The Oxford Tab is your answer. We are looking for new writers and we want you! There is absolutely no experience needed beyond a willingness to learn and get involved.
If news isn't your thing, we are equally keen to hear from you. Do you walk into your lectures and immediately spot every nuanced Oxford stereotype? Do you have a knack for making your friends laugh? Stop submitting clever Oxfess posts, come and write for The Oxford Tab and have your witticisms read by thousands of students.
The Tab is the the biggest student news site in the country with teams at over 30 different universities. We help break the biggest student stories across the country as well as creating fun and entertaining online content.
The Oxford Tab is written by Oxford University students, for Oxford University students. You can find out all about The Oxford Tab and how to join at our first open meeting over Zoom on Thursday 23rd March at 5pm. You can join the meeting here or DM us on Instagram to find out more.
Whether you are an aspiring journalist, hilarious writer, meme-maker or live and breathe TikTok, anyone and everyone is welcome to come along and meet our Assistant Editor from The Tab HQ. And the best bit is: you don't need any experience.
First of all, what actually is The Tab?
The Tab is a student news site across over 30 UK universities, with over 10 million monthly readers. Writing for The Oxford Tab, we'll share your stories to our Facebook and Instagram pages where we have over 13,000 combined followers.
We're passionate about writing stories for students that they actually care about in a style they actually enjoy reading. There is no limit to the range of stories we cover, we post a bunch of fun features whilst always looking for the next big scoop.
If your stories are so good we think students across the UK should see them, they'll get crossposted on all our Tab pages, exposing them to a much wider audience.
Why The Tab?
Let's be absolutely clear, Oxford has an abundance of student media outlets. Some universities in the UK don't even have a student newspaper, Oxford has three. But it can be equally hard to get your foot in the door and get noticed in organisations as big as them.
The Oxford Tab is different. We don't have a litany of endless editors and section editors. Your voice will be heard, you'll be given a platform to write immediately and you'll receive hands on training from a professional journalist based at The Tab HQ in London to help you develop as a writer.
While we cover a variety of different news at the university, what remains the same is our scoops are routinely picked up in the national press.
In January, we helped break the story of an Oxford academic's historic racist email in which he argued "blacks are more stupid than whites". Our reporting was subsequently picked up in The Times. We continued to lead on the story as well as publishing a powerful opinion piece from the perspective of a student within the faculty.
At the other end of the spectrum, we don't shy away from covering light-hearted scandals students are talking about. The Oxford poo culprit may still be on the loose but our reporting of the heinous crime and the £1,000 fine students at University College were threatened with was picked up in national tabloids and regional papers.
More recently, our coverage of Balliol students stealing college-crested crockery from Hall was picked up in The Times. If you want to write stories picked up in places like The Times, make sure you come along to our open meeting this Thursday!
We also write sharp features, like calling out every Oxford ick you are bound to experience, taking a deep dive into every type of fresher at Oxford this year and exposing all of the soul-destroying things ever said by tutors.
How can I get involved?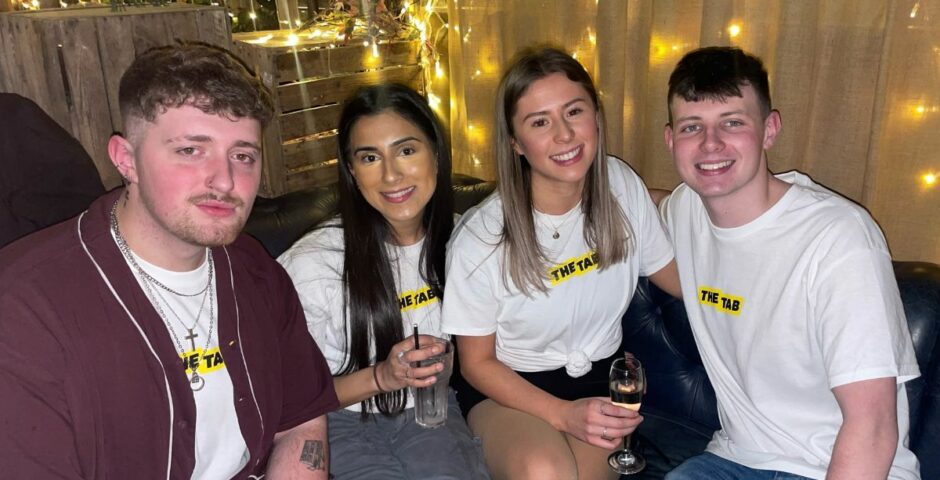 We are having an open meeting on Thursday 23rd March at 5pm via Zoom. DM us on Instagram to find out more. 
We're particularly encouraging students from minority backgrounds to sign up. If you feel like journalism isn't typically accessible for people from your background, please do get in touch via Instagram.
No experience is needed and there isn't even an application process, just get drop us a message if you're interested and we'll get you writing. You'll have guidance from experienced editors to get you up and running, whether news, features, video or social media is your thing.
Follow The Oxford Tab on Instagram and like us on Facebook for all the latest Oxford student news, memes, and guides.
Related articles recommended by this author:
• Oxford University hits students with more than £180,000 in library fines in past five years
• EXCLUSIVE: We spoke to the Oxfess admins to answer all your burning questions
• When faced with a professor being racist, why does Oxford Uni not take immediate action?