An impossible ranking of every Drag Race winner's abdication look from the finales
It's their chance to show the world exactly why they won
There is no more consistent category of look than what the winners of RuPaul's Drag Race wear to return to the finale following their own, storming back in one year on to leave everyone gagging over how to prove why you won a crown in the first place. I think what's so great about this is that no one has even once missed – no queen has ever come back and the reaction been anything less than "She ate." We bow down, but we all have our favourites. Here are all 12 Drag Race winners' returning looks ranked!
12. Yvie Oddly
I feel sorry for Yvie being the only queen out of the winners to have to do her Drag Race returning look at home due to the pandemic, where resources were slim and the world was struggling – but at least of all looks here it remains consistent to Yvie's brand as a queen and what makes her special and unique as a winner.
11. Jinkx Monsoon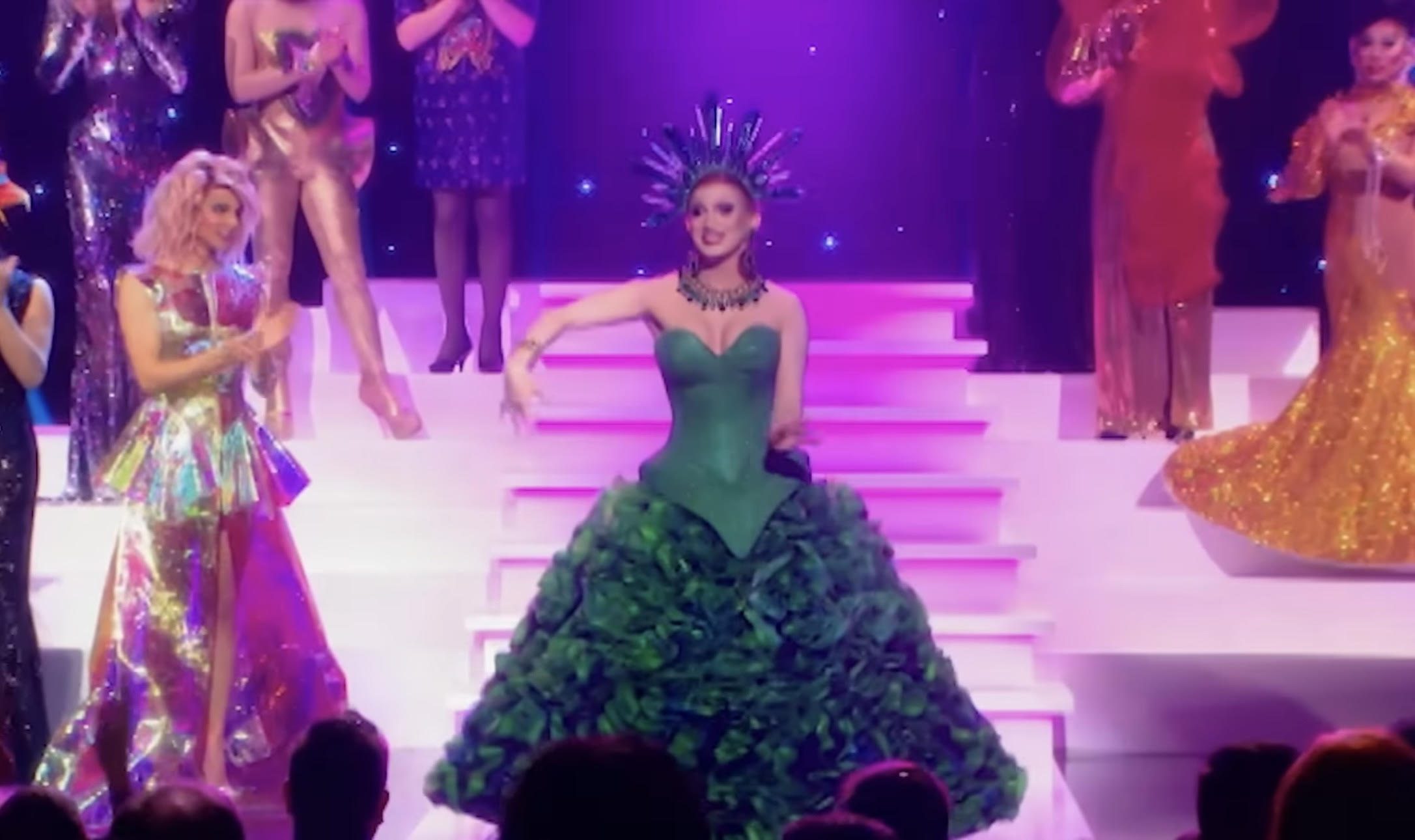 Jinkx Monsoon had the unfortunate position of being the first queen to ever have to do this walk at a finale – and it's a great look, very Wicked on Broadway, but just gets outshone by the bigger, better and braver looks that follow it.
10. Jaida Essence Hall
Jaida Essence Hall served up the season 13 finale as the gayest Pope and I absolutely lived. Every Jaida look is so meticulous and stunning to look at and she looked like perfection. It was so joyous she got to have her runway moment considering she was crowned virtually at home in the midst of Covid.
9. Willow Pill
Willow Pill is our latest of Drag Race returning winners, and she walked that runway so sickeningly after a year of a certain corner of the fanbase saying she wasn't "doing enough with her reign", whatever the hell that means. The detail and the texture of this gown is just stunning. Literally… a willow!
8. Bob the Drag Queen
Bob walked away with the season eight crown with ease thanks to her being one of the funniest and most charismatic queens to ever enter the franchise – but it's fair to say she wasn't known for her looks. But all that changed when she returned to the season nine finale looking the most stunning she's ever looked – an absolute triumph.
7. Aquaria
Make no mistake, Aquaria looked absolutely immaculate here – a true feathered phoenix painted to perfection. I think what makes it a slight disappointment is that we'd already seen queens do this concept before, but the polish and fierceness is as off the scale as it always is when it comes to Aquaria.
6. Bianca Del Rio
The best and most exciting thing Bianca has ever worn – intricate, glamorous, cool. She really ate it up. I wish she'd do more looks like this!
5. Symone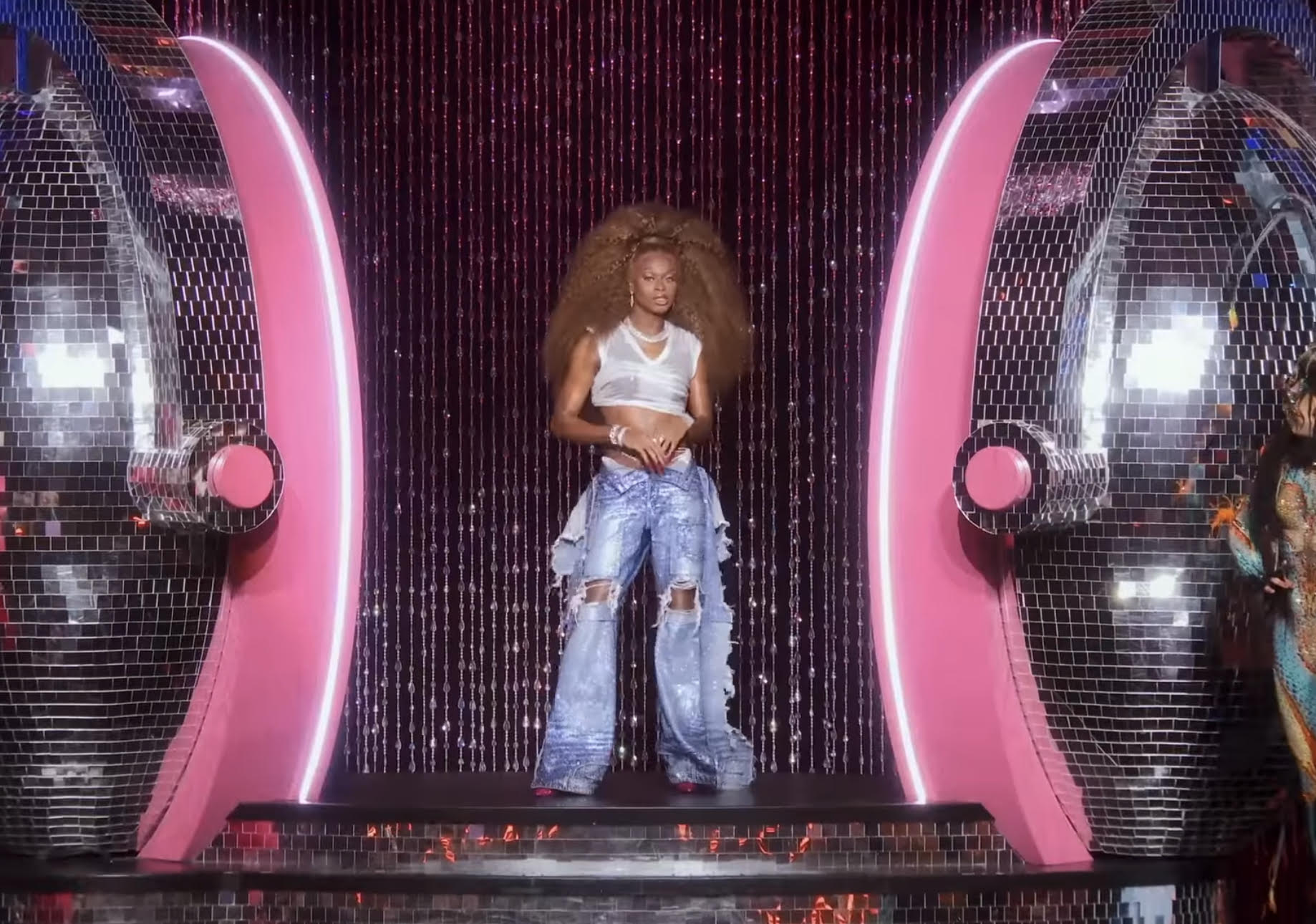 The girls that get it, get it – and the girls that don't… are idiots! Sorry! Symone's returning Drag Race winners look is a silent act of rebellion, one that throws maximalism out of the window for nostalgic pop star excellence, an outside of the box approach to being sickening in the coolest pair of jeans imaginable. I love it. It's how you set yourself apart from the pack. Who says winners have to wear the best gown you've ever seen? A slay.
4. Sasha Velour
Sasha Velour annihilated this snakey look within an inch of its life, and that's not even just down to the look itself – which was breathtaking – but the way she moved in it. It's just perfection, and the fact it isn't number one is a testament to the standard of the looks in this ranking.
3. Priyanka
I mean… Come the fuck on. Priyanka did not just understand the assignment, she barged into the exam board and slammed the assignment down and jumped up and down on it fifty times. Regal, breathtaking, extending arms? How this even got bettered the year after is a feat – but takes nothing away from the majesty of this ornate ART.
2. Icesis Couture
Icesis Couture is the most consistent fashion queen to ever go on RuPaul's Drag Race and I will die on that hill. Every thing she has ever worn is perfection, but her returning look for the Canada's Drag Race season three finale is her magnum opus. How do you even put into words how special this is? Who is doing it like her?
1. Violet Chachki
When Violet Chachki arrived at the season eight finale in this look, Drag Race changed forever. A new benchmark was set – it is a runway look that will be talked about and referenced for as long as the show will continue to air. It is what every queen on this list tries to be as good as. What I love the most about it is how the whole point of this runway is to pass the baton to the next reigning queen, but with Violet's look the crown is part of her permanently, equal parts harrowing and beautiful as it entwines into her scalp. She's handing over the reign, but she will be the crowned queen forever. Perfection.
RuPaul's Drag Race streams exclusively in the UK on the streamer of all things drag, WOW Presents Plus. Subscribe here.
For all the latest reality TV news and gossip and for the best memes and quizzes, like The Holy Church of Love Island on Facebook.
Related stories recommended by this writer:
• Let Loose! How Loosey LaDuca's Drag Race talent show became the viral song of the summer
• Ranking the remaining queens of Drag Race season 15 by how good they are at lip syncing
• All 16 talent show performances from Drag Race season 15, ranked from flop to jaw drop