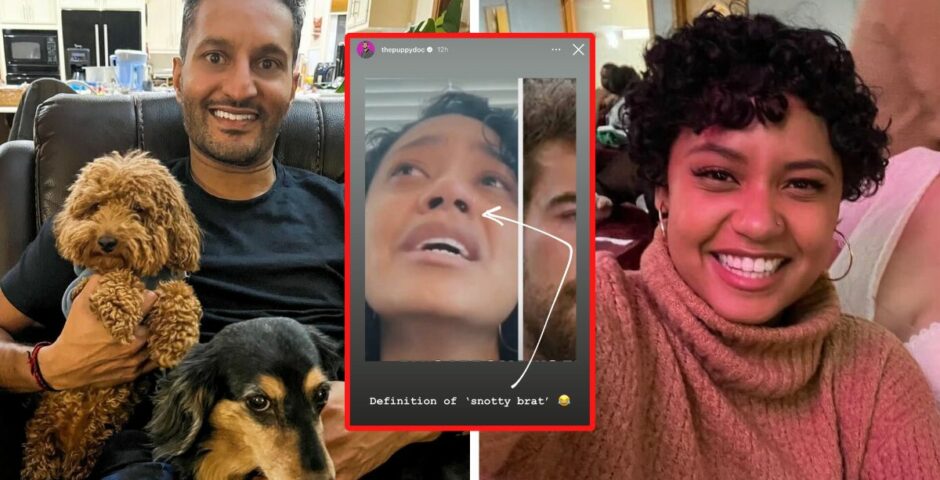 Love Is Blind's Shake calls Iyanna a 'snotty brat' as she cries about her divorce
It's making sense why Shake is banned from their group chat
Love Is Blind cast member Iyanna McNeely broke down in tears in an Instagram post, telling her fans that her divorce from Jarrette Jones had been finalised. While sharing the upsetting news, her Love Is Blind co-star Shake Chatterjee blasted Iyanna on his Instagram story, calling her a "snotty brat".
In Iyanna's video, she said divorce "is like a grief" and her tears were "for that girl that I was at the beginning of this marriage". She said: "I was so hopeful. And I had less baggage. And I was optimistic and I was healed. And I'm crying for that marriage that I thought could work." Iyanna and Jarrette met on the Netflix series and six months after their wedding was aired, they announced they would be divorcing.
Shake Chatterjee, who was also a contestant on the second season of Love Is Blind, offered his opinion on the situation. In an Instagram story, Shake shared a post from BuzzFeed about Iyanna and Jarrette's divorce, and said: "Cry me a river Iyanna. You and your ex had no problem blasting me with the world watching but now that you're the one under pressure it's the show's fault?"
He then followed up with another Instagram post calling Iyanna a "snotty brat". It was revealed earlier this year that Shake had been banned from the cast's group chat and blocked on "every social media platform" according to Danielle Ruhl.
All three seasons of Love Is Blind are available on Netflix now. For all the latest Netflix news, drops, quizzes and memes like The Holy Church of Netflix on Facebook. 
Related stories recommended by this writer:
• RIP Love Is Blind: The show is nothing but cruel, and it's time to call it a day
• Everyone stop and look at the Love Is Blind season three post-show cast glow ups
• Love Is Blind net worths: Who are the Netflix show's richest stars?