Every wild Ryan Murphy show ranked, from cancelled catastrophes to campy chaos
Live by the Gleek, die by the Gleek
If there is one constant in our lives, it's that Ryan Murphy will shove a ridiculous show in our faces and have us all obsessed with it for a few months before he manages to derail the show entirely and make us loathe it for the rest of time. Some things truly never change, and getting Ryan Murphy shows ranked is as chaotic as the plots he thrusts upon us.
I have a complex, love/hate relationship with Ryan Murphy shows. In many ways, I am a die hard fan – his shows have had immeasurable impact on pop culture and my own relish of it and in other ways I think his writing and direction is an abomination that deserve to be tried at The Hague. With that being said, here's all 18 Ryan Murphy shows ranked from worst to best.
18. The New Normal (2012 – 2013)
It's all VERY early 2010s isn't it? This sitcom about rich LA gays choosing to have a child with a surrogate was scrapped after one season. NeNe Leakes was fun though!
17. Hollywood (2020)
All that money spent, and for what? FOR WHAT, Ryan Murphy? Everything about Hollywood is a nice idea on paper, but the resulting product is something that's flashy and gorgeous and well cast but easily forgotten.
16. The Politician (2019 – 2020)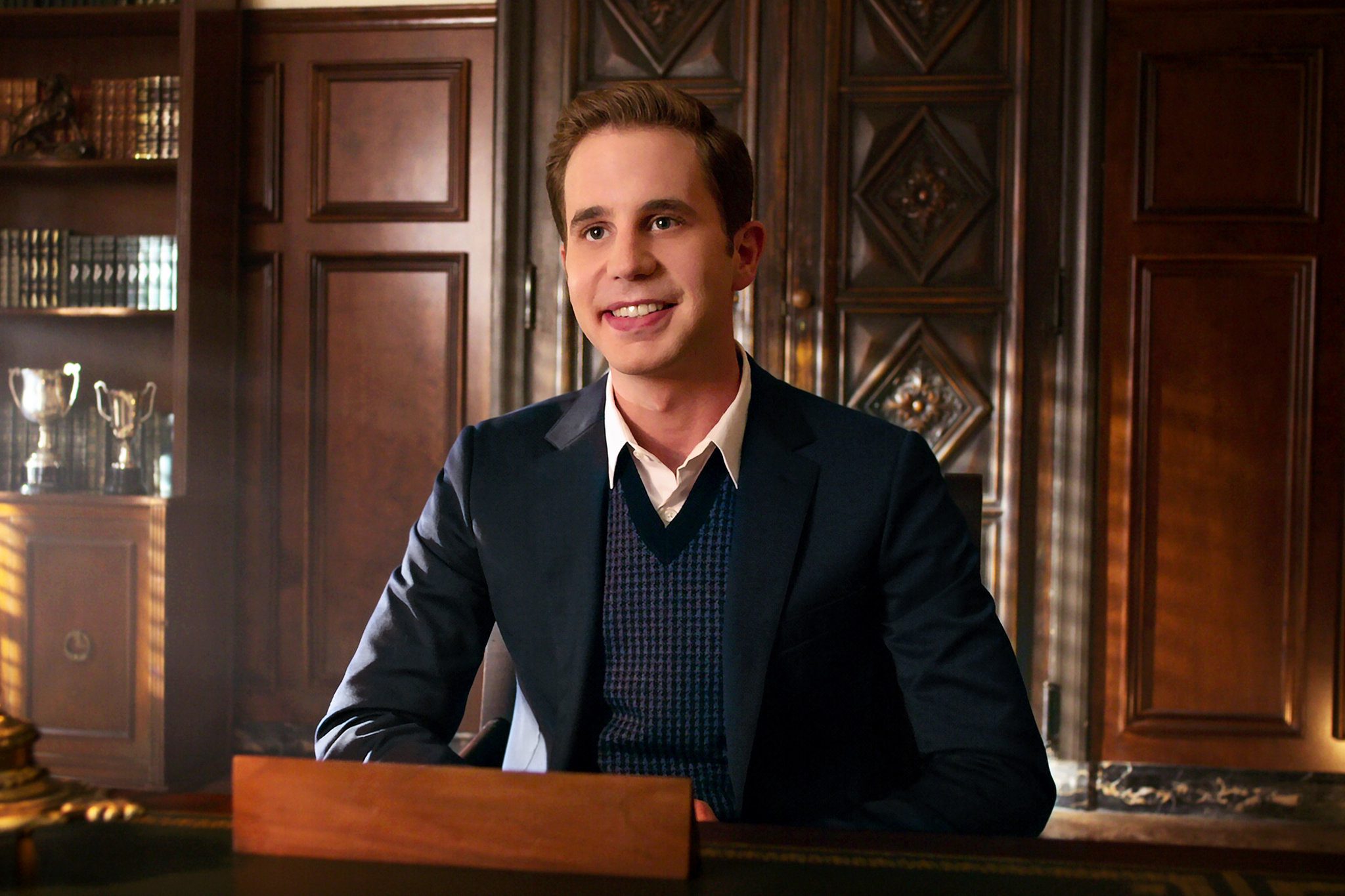 BEN PLATT DOES MY HEAD IN AND I DON'T CARE WHO KNOWS IT! End of! A bit too soapy for my taste, and just generally quite annoying. Not enough Jessica Lange. Never enough Jessica Lange.
15. 9-1-1: Lone Star (2020 – )
Did you know Ryan Murphy has TWO police procedural shows? And that both are still on air? I bloody well didn't, but apparently they're alright! I'm ranking this spin off as slightly worse because even though it does star Liv Tyler, it doesn't have Angela Bassett.
14. 9-1-1 (2018 -)
As above, but with Angela Bassett. An icon methinks!
13. Halston (2021)
A bit of an underrated one in the Ryan Murphy Multiverse of Madness, Ewan McGregor fronted Halston was a Netflix original that's ranked her because it just never really took off. No one watched it, no one talked about it, no one remembers it. But the visuals were amazing and it was somewhat of a romp!
12. American Horror Stories (2021 -)
American Horror Story is Ryan Murphy's flagship anthology, but American Horror Stories is that on a small scale with every episode being its own self contained story with its own unique cast. It's hit or miss to say the least, but there's good horror fun to be had. I like low maintenance shows that I don't have to dedicate my life to and when I want an episode of spooky nonsense, it's a good go to.
Plus, it doesn't let Ryan Murphy go off the rails with a shite ending. So let's be thankful for small mercies!
11. Popular (1999-2001)
The oldest and first of all the Ryan Murphy shows ranked here, in many ways Popular was ahead of its time. It's kind of a precursor for what Ryan will explore more in Glee, but it's pure 90s deliciousness in its aesthetic and sitcom vibe and definitely worth a watch if you've never dabbled.
10. Scream Queens (2015-2016)
As I type this, some angry twinks are sharpening their Elf Bars to come and impale me for ranking their holy grail of shit telly at 10th. As fun and silly as Scream Queens is, and as ridiculous as the cast were, we must not forgive the despicable season two. Did anyone finish it? Find me a soul that finished it.
When Scream Queens is at its best, it's a thrill ride of silliness with Jamie Lee Curtis and Emma Roberts hamming it right up. When it's at its worst, it's insufferable nonsense.
9. The Watcher (2022)
Ryan Murphy delves into true crime with his latest mini series The Watcher, which is ranked reasonably high considering the ending is pure shit. But The Watcher tells a dramatisation of a truly wild story in a way that's easy to binge and easy to finish with your jaw on the ground. The cast is absolutely stellar, too. Jennifer Coolidge and Mia THEE Farrow? Oh, inject it baby.
The reviews are less than kind, but shut your brain off for a bit and watch neighbour pettiness descend into horror.
8. Ratched (2021)
Sarah Paulson is the Ryan Murphy go-to girl always, and with good reason – she always gobbles and leaves no crumbs. Paulson shines as Nurse Ratched, taking on the role with an evil delight and formidable presence. Some of the violence in Ratched is truly horrific and frightening – and the production values are as gorgeous as you're ever going to get with a Ryan Murphy production. Good times to be had.
7. Dahmer – Monster: The Jeffrey Dahmer Story (2022)
Controversial? Yes. But the stupidly titled Dahmer – Monster: The Jeffrey Dahmer Story is unmissable television if you have the stomach for it and an appetite for true crime. Ryan Murphy bins off his trademark styles for a show that has to be ranked top 10 for Evan Peters' performance alone. A horrible part of history and a grim watch, but one done exceptionally well in my opinion.
6. Nip/Tuck (2003-2010)
As a kid, I looked at posters and trailers of Nip/Tuck with morbid fascination. The visuals of a woman's back being stitched up with lace? Julian McMahon, who I knew all too well from Charmed, necking off with bandages? I mean, alright! This show looked wild – and watching it as an adult it absolutely is. It is so bloody camp.
Special shoutout to The Carver who still manages to scare the living shit out of me. One of the scariest Ryan Murphy villains ever.
5. Glee (2009-2015)
Of all Ryan Murphy's macabre shows and true crime grimfests, it's arguably Glee that is the most horrifying. A cast plagued by death, arrests and Lea Michele and a plot and high school plagued by Will Schuester – in recent years Glee is a fascinating time capsule of a cultural zeitgeist that we look back on in bemusement, regret and horror.
So why is it ranked fifth amongst Ryan Murphy shows? Because we can never get it out of our minds. The show changed a generation and for a time we loved it wholeheartedly. It's Glee. Sue Sylvester gets it to top five on her merit alone.
4. Pose
Simply put, Pose made history. The representation for Black trans actors and stories of Black trans people being told on such a mainstream scale is one of the greatest contributions Ryan Murphy has ever given the world. It's a star-making show that feels like queer euphoria. Insanely good.
3. Feud (2017 -)
We've only had one season of Feud, but it was the best season of anything I've ever seen in my worthless life. Jessica Lange and Susan Sarandon as Bette and Joan whilst making Baby Jane? Gays died. We literally died.
2. American Crime Story (2016 -)
The greatest thing about American Crime Story is that all three seasons are outstanding. And we have to praise Ryan for that, because it's not a feat he manages often. The Trial of OJ Simpson, Versace and Impeachment are all so bloody good in their own ways, and so different in their vibe. He never misses with this one – the cast is always STELLAR.
1. American Horror Story (2011 -)
Oh baby baby. American Horror Story is one of the most convoluted and ridiculous shows ever made. It is almost farcical how ridiculous it has got and how it is still being made. That being said, it's my second favourite show ever made (behind Buffy). Why? It's endlessly fun, endlessly high concept and the most Ryan Murphyish Ryan Murphy production to ever grace the screens.
The cast has literally changed the world. Every season has something rip-roaringly memeable. Jessica Lange was in it. Everyone's got their fave season, but we're all in agreement with is that even when we moan the next season coming out we tune in like lambs to the slaughter. And I'd have it no other way!
The Watcher is available on Netflix now. For all the latest Netflix news, drops, quizzes and memes like The Holy Church of Netflix on Facebook. 
Related stories recommended by this writer:
• The Watcher's John Graff is based on a true story of a family murder, here's what happened
• Who lives at 657 Boulevard now? What happened to real house from The Watcher on Netflix
• The creepy letters in The Watcher are real – here's what they each said in real life