This is exactly who you are as a person now, based on your childhood birthday parties
I will be eternally jealous of the party bus kids
| UPDATED
Life peaked at primary school, where weekends were filled by birthday parties and your biggest worry was what colour bouncy ball you'd get in your goodie bag. Good or bad, we all have memories of at least one childhood birthday party etched into our brains.  They were talked up for weeks and gossiped about for months afterwards – the social importance of a party rivalled that of the Met Gala for local four to 11 year olds.
I miss the cocktail sausages, the fancy dress and even those crusty ASDA iced buns. Ah, the nostalgia. My social calendar has never been as busy since. But did you know that where you chose to spend your sixth day on the trot with the entirety of your class speaks actually volumes about you as a person? This is your exact vibe now, based on the birthday party you threw as a child:
A classic. If you hosted the Hollywood Bowl birthday party then odds are that you're rather competitive and are fond of a good bit of rivalry. You had the class divided for weeks after the event over who deserved to win and who cheated by using the railings. You even made your friend cry by calling her a baby for using the ramp. Your approach to life is calculated and methodical, you know what you want and how to get it. You're most likely to go into advertising or even better, politics.
The pink limo party
You're a con artist. You're placid and easily pleased, proven by how you chose to celebrate your birthday sitting in a limo for 45 minutes sipping on Shloer and nibbling bourbons while the limo circled your postcode catchment on repeat. You like the finer things in life and hate to plan, you're a back-seat driver.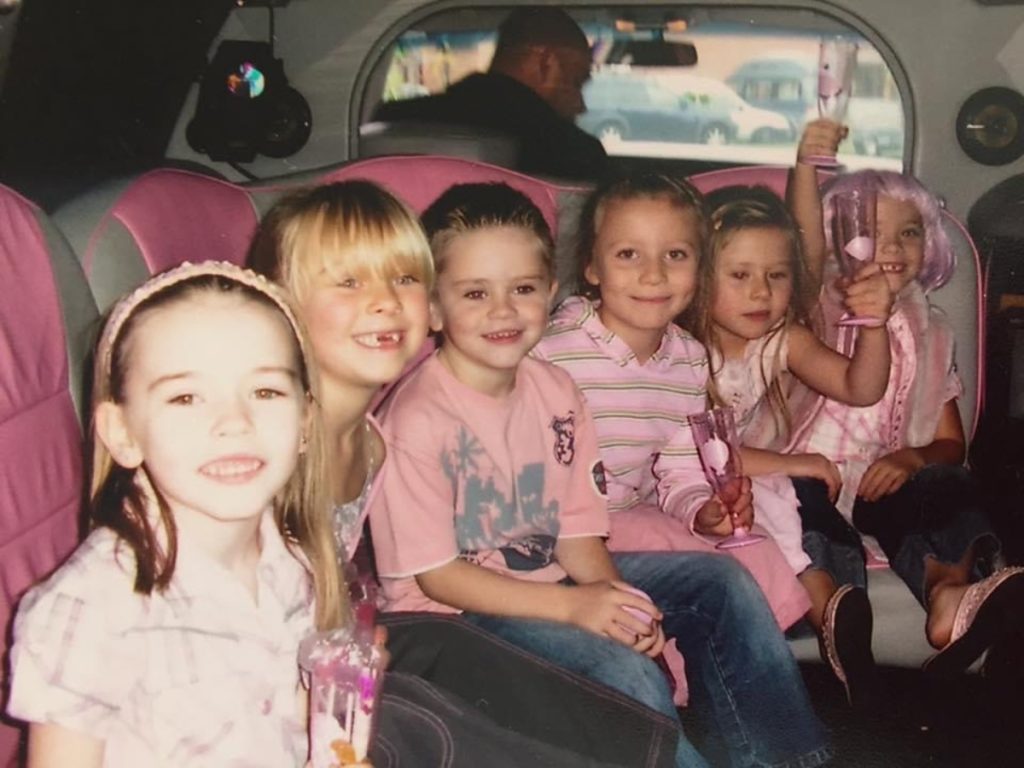 The clown party
Equally horrific. I'm sorry, but anyone over the age of seven who opted for a clown as your party entertainment had a lifeless childhood. Anything would have been better – a magician, for instance. Your vibe is undoubtedly wacky, unpredictable and just a little bit batshit crazy. You're a dreamer, you have a great attention span and you're easily pleased.
The Flamingo Land party
You were probably the biggest name in the playground – a "BNOP", if you will. Your name went down in birthday party history and low-key is not in your vocabulary. Your attitude was always go big or go home. You're a fun, adventurous individual who rarely says "no" and you're the first one to go rogue or suggest something wild.
The soft play party
A personal favourite. You left with a sugar high, drenched in sweat and missing a sock but it was definitely one of the biggest birthday party destinations on the market. It often ended in tears from either friction burns or a scrap with another pair of siblings. If this was your party, you're likely an average Joe. Not too wild, not too boring. Like an old blanket, you're the comfortable mate everyone knows and loves.
The Build-A-Bear party
This one screams privilege. Everyone wanted it but few were so lucky. The carnage of 15+ screaming children and a bear stuffing machine is a memory that I think will never leave me. If this was your birthday party, my bets are that you're an only child. Your parents adore you and you milk it.
The stay-at-home party
To me, this sounds like heaven. Chocolate, cake, sweets and gifts without even having to leave your four walls? Lush. Bonus points if you had a bouncy castle. The kids of stay at home parties are grateful, wholesome people. You're chilled and patient, you're a gentle soul and you like to keep the peace.
Adult birthdays just don't hit the same.
Related stories recommended by this writer:
•What's happening on 24th September 2022? The latest viral doomsday date debunked
• TikTok has launched a new instant photo feature like BeReal and people aren't impressed
• Ok so who actually is the guy in the chef in the kitchen meme all over Twitter right no