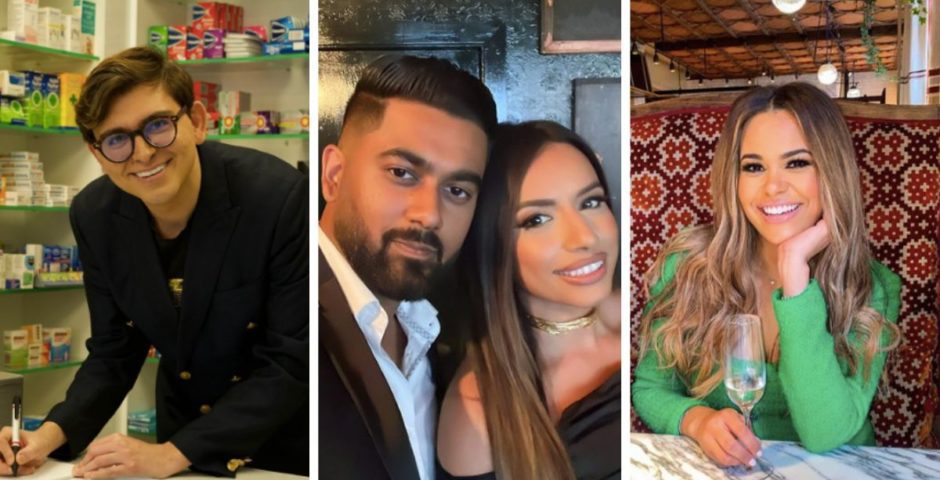 One year on from filming the season, here's what The Apprentice 2022 cast are up to now
Two of them are dating and one of them is still a loyal Barb x
The cast of Apprentice 2022 were honestly some of the most memorable candidates yet. The season aired earlier this year and for some reason they still have us in a chokehold. Recently news broke out that winner Harpreet was dating her co-star Akshay and people were shook. So here's everything the beloved cast of The Apprentice 2022 have been up to since filming.
Amy Anzel seems to be thriving 'no thanks to Lord Sugar'
Amy Anzel, the villain of the season, says being fired from The Apprentice was the best thing to happen as she landed a business deal with River Island after it.
Her beauty range, Hollywood Browzer Beauty, was already stocked in major shops like Boots, Argos and even ASOS before The Apprentice. However, since being fired, her brand has been picked up by River Island and is being rolled out into hundreds of their UK stores.
Amy says: "This time last year I was probably being fired or coming out of the house. It's surreal that it's been a whole year and look where I am now, no thanks to Lord Sugar."
Harpreet and Akshay are dating
The Apprentice 2022 winner, Harpreet Kaur has revealed she is currently dating her former co-star Akshay Thakrar. She says they "unexpectedly" fell in love with one another.
The gorgeous couple announced their relationship on Instagram after posting a selection of photos together in celebration of their three month anniversary.
Nick Showering is slowly becoming TikTok famous
It won't shock you to learn Nick is slowly becoming a TikTok sensation and icon. Emphasis on the slow part. He's still running his cider business alongside coping with TikTok fame and he seems to be thriving.
Kathryn Louise Burn is award winning
Kathryn was this year's runner up in The Apprentice 2022 and yes, she's still in the pyjama business. At the end of July she won a National Reality TV award for Realty Personality of the Year 2022 – quite iconic if you ask me.
Brittany Carter is vibing x
Brittany Carter was one of the four finalists in this year's Apprentice. She attended the National Reality TV awards with her co-stars and collected the show's award for Best Business Show.
Stephanie Affleck is living her best life
Stephanie still has her business but since The Apprentice she has lived nothing other than her best life. Her Instagram is full of good vibes, pornstar martinis and nights out. I'm a bit obsessed??
Akeem Bundu-Kamara is a home owner now
Since filming The Apprentice Akeem has bought his own home! We love that for him.
Alex Short did a podcast appearance
Alex still runs his cleaning business and on the side it looks like he's just been having fun with mates. Back in April he went on The Waffle Shop podcast and spoke about the importance of showing emotions – he calls himself a mental health advocate too.
Francesca Kennedy Wallbank is still running her water bottle business

Francesca is still running her flat water bottle business, H20SQD, whilst enjoying nights out with The Apprentice lot.
Aaron Willis is a family man, end of
Since filming The Apprentice 2022, it seems Aaron Willis has just been spending loads of time with family whilst working on his business. However he did also appear on an Instagram live to discuss this year's season of Love Island, rogue but we'll take it.
Navid Sole is going on Celebs Go Dating
Navid was this season's Barb and we loved him for it. He's still got "sassy pharmacist" in his bio and to be honest, we expect nothing less.  He's making loads of Instagram content recently and it's really entertaining so he's definitely worth a follow if you're into that.
Also, and more importantly, the king is going on Celebs Go Dating! So get excited for THAT.
Related stories recommended by this writer:
• Love Island's Paige Thorne says Islanders talk about her to stay 'relevant'
• It's finally back! Meet the cast of MAFS UK 2022
• Ekin-Su has revealed she had a panic attack during Casa Amor and medics had to step in