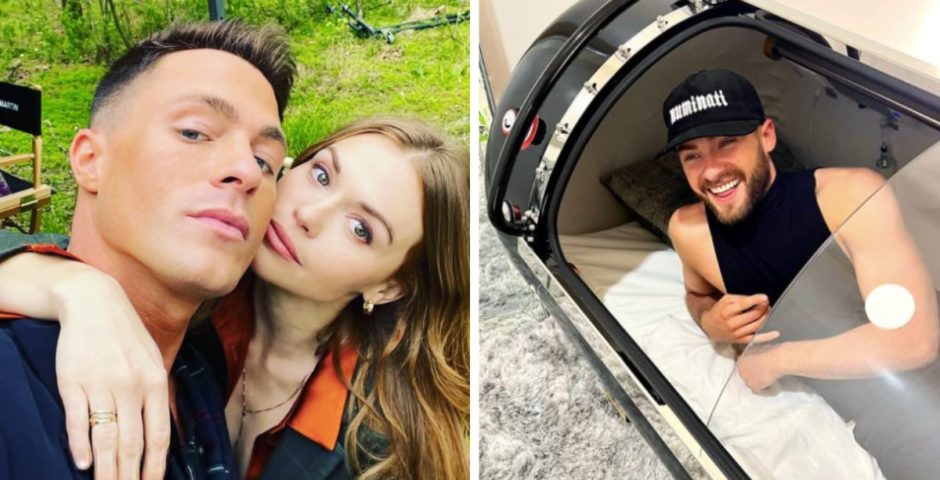 11 years on, what are the cast of MTV's Teen Wolf up to now?
And yes, the majority of them are all single
It's been 11 years since MTV's Teen Wolf premiered and became one of the top teenage fantasy shows we all grew up watching and adoring. Teen Wolf aired around the same time as other teen classic shows like The Vampire Diaries and Pretty Little Liars, with the exception being this show was all about teenage werewolves who were navigating their high school lives with their supernatural abilities. With the announcement of a new movie and spin-off TV show, there is a lot for Teen Wolf fans to be excited for in 2022. But what are the cast of the original series up to now?
Tyler Posey
Tyler played the main role of Scott McCall on the MTV series. Since the show ended in 2017, he has been a constant face in television shows and movies. In 2018, he starred alongside Lucy Hale in the thriller Truth or Dare. Most recently he was the lead in the horror film, Alone.
Back in 2021, Tyler made it official with his girlfriend Phem, an indie music artist from Los Angeles.
Dylan O'Brien
Teen Wolf paved the way for Dylan O'Brien's success in Hollywood. He was a series regular on the show for every season which catapulted him to fame and led to his lead role in The Maze Runner trilogy. Most recently, Dylan featured in the short movie of Taylor Swift's 10 minute version of All Too Well and is set to star in the upcoming Not Okay movie alongside Zoey Deutch.
In 2021, Dylan and his long-time girlfriend Britt Robertson, split up. He is currently rumoured to be dating Elle Fanning according to the unofficial pop culture site DeuxMoi.
Crystal Reed
Crystal rose to fame after playing Allison Argent in Teen Wolf for three seasons. Since leaving the show in 2014, she has gone onto star in multiple horror films and starred in the fourth season of Gotham as Sofia Falcone. Crystal is reportedly single following her split from her partner, Darren McMullen in 2019.
Tyler Hoechlin
Tyler portrayed Derek Hale in Teen Wolf and to many fan's joy he will be returning for the new movie. Tyler currently plays Superman in The CW TV show, Superman & Lois. He is reportedly single, there is hope for us all!
Holland Roden
Like most of her co-stars, Holland made a name for herself by starring in Teen Wolf. Holland played the role of Lydia Martin. Most recently, Holland starred in the second instalment of the Escape Room movies as Rachel Ellis, and will be returning for the new Teen Wolf movie. Holland has stayed quiet about her relationship status in recent years, but was in a relationship with her Teen Wolf co-star, Max Carver.
Shelley Hennig
Shelley joined Teen Wolf in season three and portrayed Malia Tate up until season six. Like most of her co-stars, she has starred in multiple shows and movies since. Most recently, she starred in the Netflix show, The Woman in the House Across the Street from the Girl in the Window. She played the role of Lisa, alongside Kristen Bell. It was recently announced Shelley is going to star in a Netflix series called Obliterated.
Colton Haynes
Colton Haynes is best known for his roles as Jackson Whittemore in Teen Wolf. He was a series regular for two seasons before he went onto star in The CW's Arrow as Roy Harper/Arsenal. Colton was married to American designer Jeff Leatham for two years until 2019.
Cody Christian
Despite being a well known character in Pretty Little Liars as Mike Montgomery, Cody also a made a name for himself in Teen Wolf as Theo Raeken in seasons five and six. Following Teen Wolf, Cody made his return to TV in 2018 for playing the role of Asher Adams in All American.
Daniel Sharman
Daniel was in seasons two and three of Teen Wolf, and played the role of Isaac Lahey. Daniel stuck with the theme of acting in supernatural shows as he went onto star in The Originals and Fear the Walking Dead. Daniel is currently single after splitting from his girlfriend Asha Leo in 2021.
Dylan Sprayberry
Dylan played Liam Dunbar from 2014 to 2017 in Teen Wolf but had already made a name for himself for playing the young Clark Kent in 2013's Man of Steel. Most recently, he played one of the leads in the drama Lost Girls: Angie's Story as Mario. Dylan is currently single but was dating his former co-star Samantha Logan in 2017.
Arden Cho
Arden Cho is best known for her role as Kira Yukimura on MTV's Teen Wolf. She starred in the show from seasons three to six. Arden has starred in a load of different films and TV shows, including Chicago Med and Tomb Raider. She is currently in a relationship with Korean-American rapper, Samuel Juno Park.
Ian Bohen
Teen Wolf's Peter Hale was portrayed by Ian Bohen, and played the role for five seasons. Ian features alongside Tyler Hoechlin in Superman & Lois as Mitch Anderson. Ian went onto star on the Paramount show Yellowstone, a Neo-Western drama, and has confirmed he will be returning for the Teen Wolf movie. Ian is reportedly dating Megan Irminger, an American fashion model. The two have been together since 2017.
Teen Wolf is available to watch on Netflix. For all the latest Netflix news, drops, quizzes and memes like The Holy Church of Netflix on Facebook. 
Related stories recommended by this writer:
• Omg! Sarah Michelle Gellar is returning to TV as the lead role on new Teen Wolf spin off
• Stranger Things' Joe Keery originally auditioned to play Jonathan and we all just forgot
• Brooklyn 99 cast net worths: How much the actors behind your favourite TV cops are worth
Featured image credit via instagram @hollandroden and @codychristian.