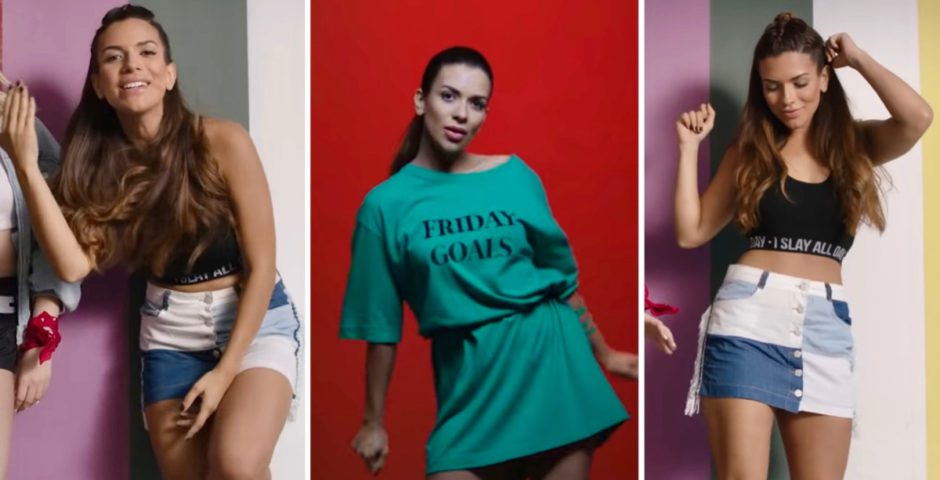 Ekin-Su released a Turkish pop banger in 2018 and she's the greatest singer of all time
No peace until the queen of Love Island represents Turkey at Eurovision
Just when we thought that Ekin-Su content would peak at the clips from her starring role in a Turkish soap opera, the internet has decided to prove us wrong once again. There is apparently nothing that Ekin-Su, breakout star of Love Island 2022 and the biggest icon currently on telly, can't do. In 2018, she released a Turkish pop banger that has the current main pop girls shaking, crying and throwing up. The way Antigoni came into the villa saying she was a singer but Ekin-Su is actually the girl with the hits? Here's all you ever need to know about the big banger dropped by Ekin-Su from Love Island in her singer era.
It's called Yeniden Başlasın, and it's on Spotify
Ekin-Su's big pop banger is a duet with Turkish singer and songwriter Seçil Gür, and it was released way back in 2018. It has over 700,000 views on YouTube, which is a bit of a travesty considering it's the best song of the 21st century. It only has 49k streams on Spotify, which is truly cause for concern. We need to get our girl back in the charts.
The title of the song translates to Let It Be Again in English. Some lyrics from thee singer of Love Island 2022, Ekin-Su, include this poetry, which I can only assume is an ode to Davide:
Come sit next to me, listen to my words
Ask your heart, did it ever love me?
If I broke it unknowingly, is it all my fault?
forgive me darling, forgive me
Turkey haven't done Eurovision for years. But if they don't rejoin for 2023 and send Ekin-Su, they will be missing a trick.
Love Island 2022 continues on ITV2 at 9pm tonight. For all the latest Love Island news and gossip and for the best memes and quizzes, like The Holy Church of Love Island on Facebook.
Related stories recommended by this writer:
•Ranked: The top 10 Love Islanders with the most successful businesses
•Right, when is Casa Amor coming?
•Thousands of you voted, now we can reveal the most iconic Love Islander of all time