Here's everything we know about the rumoured upcoming all winners season of Drag Race
Considering the pictures that leaked on Twitter last week? It's happening 👀
Since all the way back in the early days of seasons six and seven, fans have longed, pondered and theorised about what a season of Drag Race would go down like if all the competing queens were made up of past winners. It felt like a pipe dream for years, mostly because of the fact that a lot of queens who'd won a crown were split on if they'd want to compete or not. Half were up for the challenge, whereas others felt like they'd gone there and done what they wanted to do already. But after years of the franchise growing, evolving and, well, crowning – it's finally happening. It's still pending an *official* announcement from World of Wonder – but thanks to lots of Nancy Drewing from Reddit fans and some new leaked promotional pictures, it's finally time to do a quick write up of all that we know about the Drag Race winners season.
It's allegedly titled Drag Race: Superstars or All Stars: Queen of Queens
Whilst no official name has been given for the season yet, the rumours are that it will be titled RuPaul's Drag Race Superstars or All Stars: Queen of Queens. Rather than be its own franchise in the vein of RuPaul's Drag Race: UK Versus the World, the winners season will allegedly be the seventh iteration of All Stars.
Here's the rumoured cast of eight competing winners
Jaida Essence Hall
Jaida Essence Hall, the winner of season 12, is confirmed to be competing if the leaked pictures from Twitter are anything to go by. Jaida is known for her pageantry polish and her iconic "Look over there!" moment.
Jinkx Monsoon
Jinkx Monsoon won season five of Drag Race all the way back in 2011. One of the original comedy queens to win the show, Jinkx has been a fan favourite since her season and there's no doubt fans will be rooting for her to slay the winners season.
Monét X Change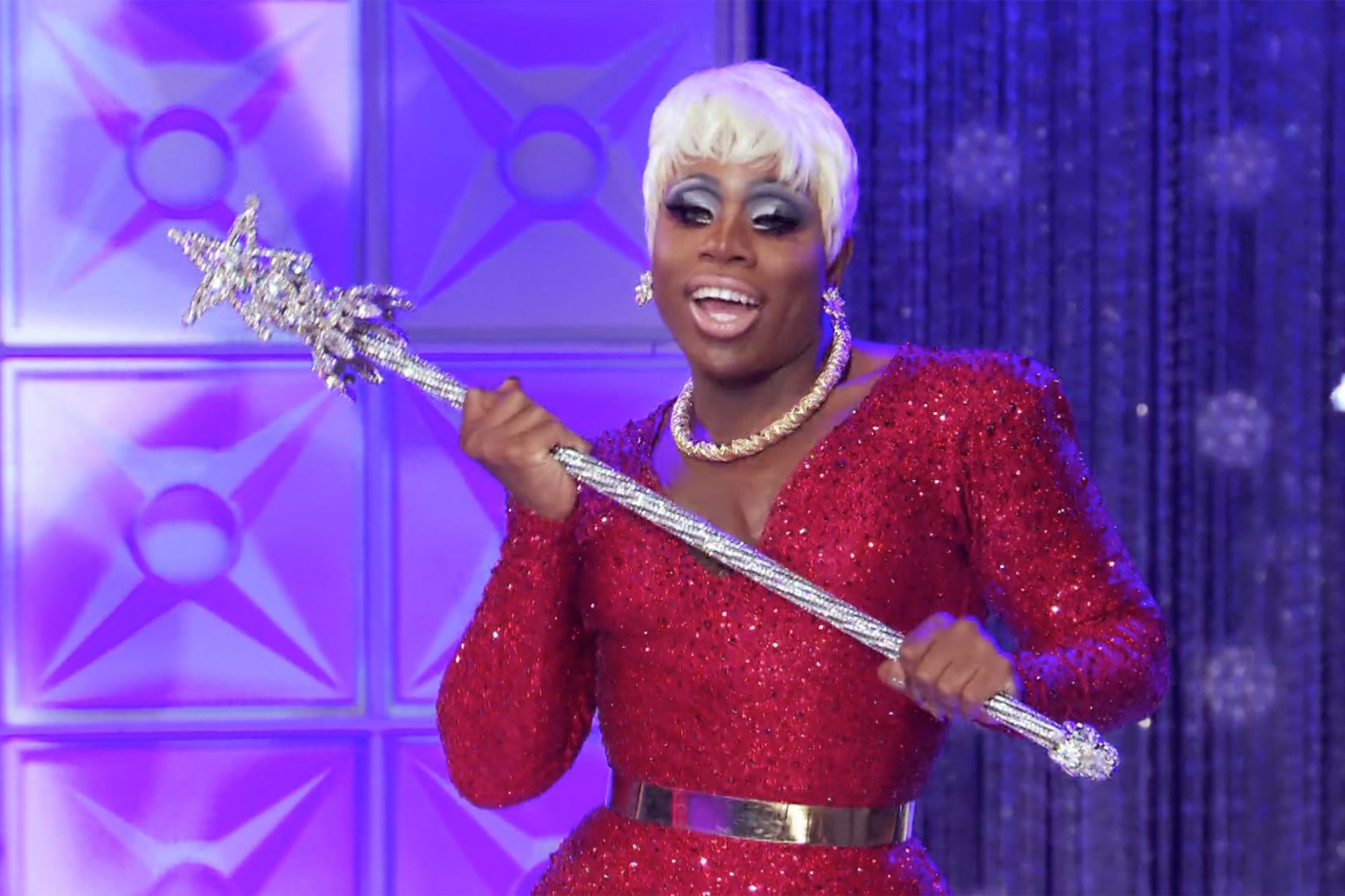 Monét, who competed on season 10 before returning to claim her crown on All Stars 4, is allegedly back for the winners season. The Sponge Queen is currently hosting The Pit Stop for World of Wonder as season 14 continues on.
Raja
Season three winner Raja is apparently back for the Drag Race winners season, and I for one am ECSTATIC. Raja is one of my fave queens of all time, and is the OG fashion queen. I hope she turns up and lets the children have it and proves exactly why she's been at the helm of Fashion Photo Ruview. If the rumours are true!
Shea Couleé
Shea didn't win her crown on season nine after Sasha Velour rose petalled her way to victory – but she got her crown on All Stars 5 and is now allegedly back to fight for another one!
The Vivienne
If this casting is true, the first ever winner of Drag Race UK will make herstory as the first non-American queen to compete on a mainline All Stars season.
Trinity the Tuck
Trinity, who came back to All Stars after season nine and won in a tie with Monét X Change in the first and only double crowning is rumoured to be back for the winners season of Drag Race to face off against her fellow victor to see if she can get another win!
Yvie Oddly
Season 11 winner Yvie Oddly is the final rumoured queen to be competing on the Drag Race winners season.
The cast are allegedly mostly confirmed due to leaked pictures on Twitter
Whilst it's unsure what these pictures are from or for, it's the entire rumoured cast pictures together. Jinkx, Jaida, Shea, Raja, The Viv and Monét are all seen clearly in the pictures, and many thinking the seventh person is Trinity due to her distinctive lips. Yvie can't be seen in the pictures. Fans think this might not be the promo shoot, but another promotional one for a publication. The table is set with food and chickens, referring to "Winner, winner, chicken dinner" – with a lot of fans saying this is confirmation of what the shoot is for.
Rumours are saying the season will run on a points system
In one of the biggest changes, and this is all fan speculation, apparently the Drag Race winners season will change the rules of play completely. Instead of standard season rules or even All Stars rules (where the top two queens lip sync for the win and then choose who to eliminate) and instead of the lip sync assassin rule – apparently, the queens will get a point system. This means all the queens will be in every episode and then in the final a winner will be crowned based on the points they've accrued over the season. If this is true, I think personally it will be one of the freshest additions to the franchise in years.
The alleged season premiere is around the end of May
According to the same leakers who leaked the cast rumours, the season is due to premiere around the 20th May. Of course, this is still all speculation and nothing is confirmed as of yet. Watch this space for any news and confirmation we get on an official scale!
Catch RuPaul's Drag Race Season 14 every Saturday on the streamer of all things drag, WOW Presents Plus. For all the latest Drag Race memes and Netflix news, drops and memes like The Holy Church of Netflix on Facebook.
Featured image credit: @sutanamrull / @thevivienne_ / @monetxchange
Recommended stories by this writer:
• Is Drag Race's Daya Betty getting the infamous 'villain edit', or is she her own worst enemy?
• 'It was a traumatic experience': Pangina on her heartbreaking Drag Race UK vs the World exit
• Only a Drag Race super-fan can correctly name the US state these 14 queens are from