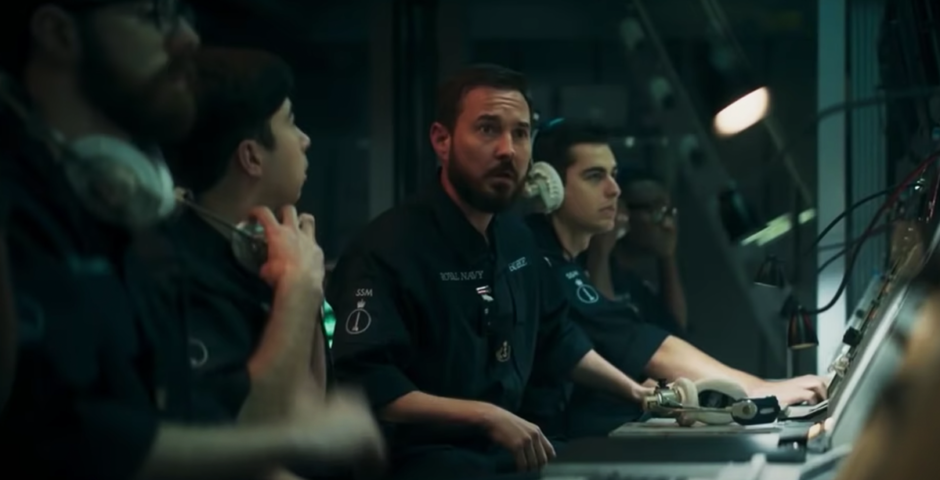 BBC thriller Vigil drops this weekend and will fill the Line of Duty hole in your heart
Thank the lord Martin Compston is back on our screens
It's felt like an age since Line of Duty left our screens and I for one am hankering after an acronym. But fear not. The DCIs are back in Vigil: a new BBC police investigation thriller set aboard a submarine.
Even better still, the new show is brought to you by the producers of Line of Duty and features Martin Compston and Suranne Jones, so it's bound to be incredible.
Here's everything we know about Vigil so far:
So what's the show actually about?
A Scottish trawler boat goes missing and a mysterious death takes place on submarine HMS Vigil. Due to the location of the submarine when the death occurred, the navy are required to bring in the police to investigate.
This sparks a double investigation led by DCI Amy Silva, who comes onto the submarine itself, and DS Kirsten Longacre who leads the questioning on land.
The submarine is claustrophobic and there's barely any privacy at all. The only way you can communicate with people on the mainland is through a heavily monitored telegram system. But that's why Silva chose Longacre for the mission. They've known each other for ages and have developed a coded system to prevent others from intercepting their communications. But will a failed romance between the pair complicate the investigation? Probs.
Basically it's a dark thriller and shit will most likely hit the fan.
The trailer has dropped and it looks incredible
Who's in it?
The show's tagline is: "The deeper you go, the darker it gets." If that doesn't whet your appetite, I don't know what will? Oh, yeah, actually I do. Martin Compston's in it.
Suranne Jones plays DCI Amy Silva, a complex police officer who in Jones's words is "not afraid to show who's boss." Jones has previously starred in Scott and Bailey and Doctor Foster.
Rose Leslie plays DS Kirsten Longacre, who the ex-girlfriend of Amy and key on-land player in the investigation of the death aboard the submarine. You probably recognise Leslie from her role as Ygritte in Game of Thrones or Gwen Dawson in Downton Abbey.
Martin Compston will be playing Craig Burke who monitors the sonar on HMS Vigil. I wonder if he'll be able to pick up the drumming sound of nation's raised heartbeats on his sonar machine, as the DS Arnott fandom descends onto this show quicker than you can say AC12.
Connor Swindells will be playing Simon Hadlow, the chief engineering officer on the submarine. You'll definitely know Swindells from his role as Adam in Sex Education, the third series of which is dropping very soon.
You can find the full cast list here.
When is Vigil on and for how long?
The first episode of Vigil will be shown on BBC 1 at 9pm on Sunday 29th August, shortly followed by episode two on Monday.
The remaining four episodes will be shown on Sunday nights. I for one cannot wait!
Featured image: Credit: BBC
Related stories recommended by this writer:
• Cuff me, but Line of Duty just isn't *that* good
• Messed up auditions and angry police: The production secrets behind Line of Duty
• Line of Duty net worths: How much money the cast members have in real life