It's official: The Croc comeback is the best thing to happen to us all year
Hop on the Croc train for a one way ticket to coolsville
Crocs are the Marmite shoe of the modern world. Easily the most divisive pair of footwear, these shoes have been dividing the nation since their release in 2002. Although some see them as the height of dazzling fashion, others see them as garish, tacky and kitsch. As one Facebook user so eloquently puts it: "The little holes are where your dignity seeps out." Rude.
Despite this slander, the iconic shoe is making a comeback, and it's here to stay. With the likes of Post Malone, Justin Bieber and Ariana Grande rocking the croc, the days of people laughing at this practical yet stylish shoe are gone.
Who doesn't want comfortable footwear that you can wear both to the club and to the beach? You can dress them up by inserting sparkly jibbitz, or relax by moving them from attack mode into defence mode.
Truly the most versatile of all shoes, there are even rumours of bridesmaids wearing an all white version to weddings. Even Urban Outfitters are now selling them.
Moreover, the customisable jibbitz (little charms that attach to the holes) are a huge selling point and allow you to show off your sparking personality through quirky, if not slightly ironic, iconography. The jibbitz can be changed according to your mood, and if you're edgy you can even buy an attachable chain for them. Now that's punk-croc.
Admittedly, the pandemic has led us to seek comfort over fashion. In a year that no one has needed to wear real shoes, this has perhaps been one factor in the Revival of the Croc.
Andrew Rees, chief executive of Crocs has said: "The pandemic has allowed us to reach new customers, but I think consumers are also focused on what we can offer them in the future."
And their future is very bright. Compared to last year, sales for Crocs skyrocketed 64 percent to £460 million in the first three months of 2021. According to the BBC, pre-tax profit also grew to £122.5 million between January and March from a previous £18.7 million.
The use of collaborations with Balenciaga and celebrities such as Post Malone have further turned Crocs into a desirable brand, with Posty's exclusive clogs selling out within 10 minutes. Justin Bieber's collab also sold out within the hour.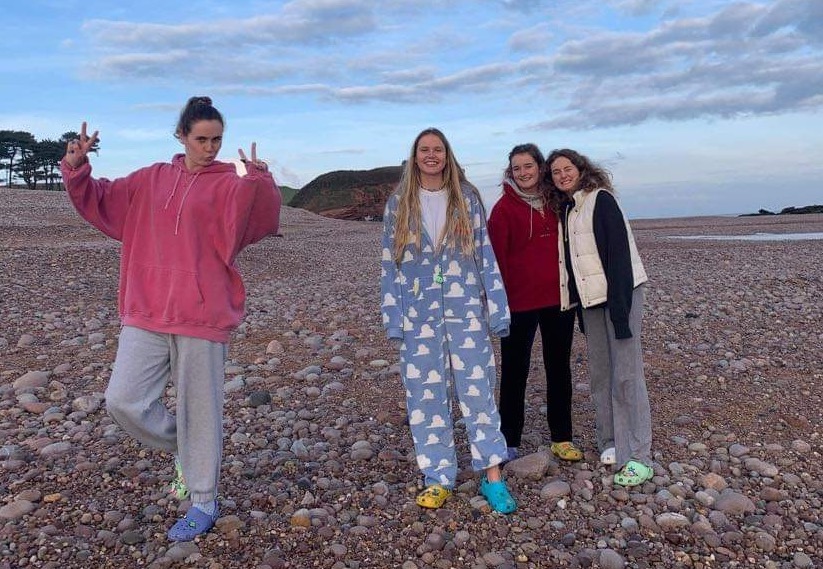 So it's official: The iconic foamy shoes synonymous with your childhood are back, better than ever, and here to stay. Go and buy a pair. You know you want to. It'll croc your world.
Related stories recommended by this writer:
•
•
• Who is the Y2K girl and why is she the coolest person on TikTok right now?