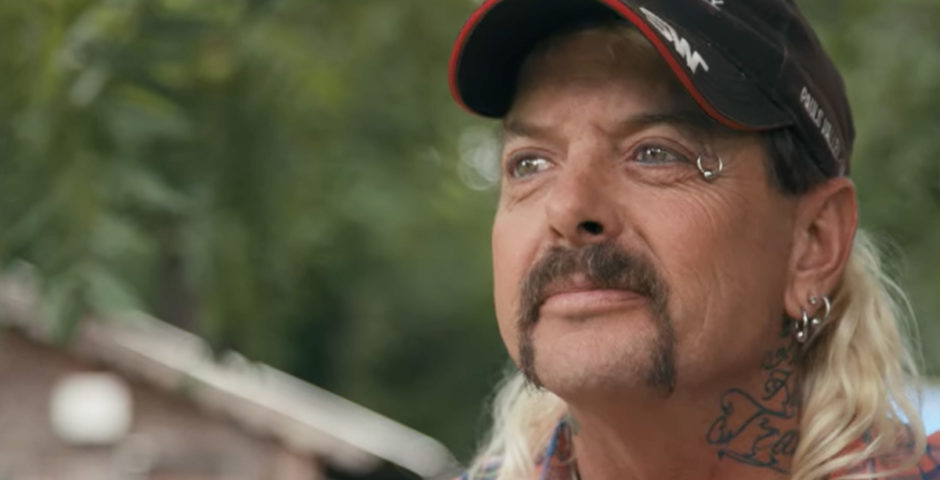 Quiz: One year on, how well do you actually remember Tiger King?
My life has changed significantly since Joe Exotic came into it
Can you actually believe it's been one year since Tiger King was first introduced into our lives? I'm shocked, but in that weird not sure why way, because part of me can't remember my life before Joe Exotic, but the other half of me can remember that part of quarantine like it happened yesterday. Well, at least I think I can. This Tiger King trivia quiz is going to prove if you really do remember one of the most iconic parts of 2020.
The show truly turned our lives upside down. What started out as a documentary about big cat owners soon became a whirlwind ride of crime and shocking revelations which ended in a murder-to-hire plot and the Tiger King himself doing jail time. 64 million households tuned into the series in its first two weeks of release, and now it's widely accepted as the wildest true crime documentary Netflix has ever produced. It's safe to say we're all pretty hooked on the saga which is Joe Exotic and Carole Baskin.
So test your knowledge, one year on, here:
Now it's been a year, take this trivia quiz to see how well you remember Tiger King on Netflix:
Tiger King: Murder, Mayhem and Madness is available on Netflix now. For all the latest Netflix news, quizzes, drops and memes like The Holy Church of Netflix on Facebook. 
Related stories recommended by this writer:
• Joe Exotic is not happy about Louis Theroux's new documentary about him
• Quiz: Which of the Tiger King big cat zoo owners are you?
• Someone made Tiger King on The Sims and to be honest, it is art