Babies and breakups: These are the partners of the Harry Potter cast
Few fandoms are still so alive and kicking in the years after the end of the franchise as Harry Potter's. Literally, I don't think there will ever be a time when the students of Hogwarts won't be culturally relevant, even after we're all long gone – and you can't say that for many other fan bases. However, the actors of the Harry Potter series are notoriously private about their personal lives, so there's not a lot that's often in the news about what their up to with their hubbies and hubbesses.
In the month that Rupert Grint announced he had a new child and Emma Watson has been seen rambling around London with her man, let's take a look at the full list of what all of the witches and wizards of Hogwarts are up to romantically – yup, Harry, Ron and Hermione are all loved up.
Daniel Radcliffe
Old Dan has enjoyed a pretty good career after the success of Harry Potter, appearing in a number of high profile films including none other than The Woman in Black as well as that strange one where he played a dead body.
However, if we look into his personal life we can see that Daniel's love interests have been anything but dead (no? Okay), as he's been in a long term relationship for the last seven years with actress Erin Darke.
The couple met whilst on the set of Kill Your Darlings, in which Radcliffe plays a young version of poet Allen Ginsburg.
Emma Watson
Emma has been particularly quiet since the Harry Potter films came out, and that might be in part due to her insistence on a private life out of the spotlight. However, this hasn't stopped large speculation over every single relationship she's had since appearing in the franchise.
Previously she has dated some pretty big names, from that guy from Glee to Francis Boulle (I'm not kidding), however currently she's cosying up with businessman Leo Robinton during the festive period.
Reportedly dating for over a year, the couple were seen during a rare public appearance having a date in Primrose Hill this week. You can see some photos here.
Rupert Grint
Rupert Grint is another member of the cast that hasn't really been heard from that often since the Harry Potter films. In fact, the only thing I can recall is him buying an icecream van with his earnings.
View this post on Instagram
Anyway, aside from always having that little voice in our hearts shipping him and Emma Watson (just me?), we all know from the current news how things went for Rupert's love life following the final film.
View this post on Instagram
He has been in a long term relationship with Angus, Thongs and Perfect Snogging star Georgia Groome, and they recently announced that she'd given birth to their first child. With his first photo on Instagram being uploaded to show everyone a look at the mini addition to the family, Rupert overtook David Attenborough as the quickest person to get to one million followers on the app. Woah.
Tom Felton
Tom Felton played the evil villain in the Harry Potter series, but who knew that he'd be doing something far more sinister in real life whilst away from the wizarding world – making almost daily TikTok videos for his fans.
You may have guessed that anyone who is above the age of 20 putting serious effort into TikTok isn't exactly going to be drowning in it, and you'd be correct.
View this post on Instagram
Although there were rumours in 2019 that he and Emma Watson were seeing each other, it seems that he is currently riding solo as there's no information to be found.
Matthew Lewis
Aw Neville. He was such a sweet little goofy kid, and so it was great to see him hit puberty and turn into a fully-fledged MAN. With such newfound masculine attributes, you'd think it would be impossible for him to ever suffer the loneliness of being single again.
The man is married! Meeting in 2016 at a celebration of Harry Potter event at Universal Orlando, Lewis and Angela Jones hit it off as she managed the event as well as the resort itself. They became engaged that year and married in 2018.
Bonnie Wright
Ginnie was a little uninteresting o be honest, and I never quite understood why the most famous wizard in the world would choose to be with someone who didn't really have much to say – especially when he had baddies falling at his feet every other film, but we move.
Since the days of Potter, however, Bonnie went on to date fellow Harry Potter star Jamie Campbell Bower, who also appeared in Sweeney Todd as the guy that loves Joanna. They were briefly engaged before calling it all off in 2012, and she doesn't appear to be dating anyone currently.
Harry Melling
We saw Harry in a recent film starring Robert Pattinson and Tom Holland called The Devil All the Time as well as The Queen's Gambit, and it's safe to say that he's changed quite dramatically since his younger days. Now that we know he's all nice and grown-up, has he got a nice and grown-up partner?
Nope. He keeps his private life private, so there's no way of knowing if he has a girlfriend. Sorry!
Katie Leung
You grab the cho, I'll grab the chang, and we can get this party started. Katie Leung didn't have a huge part to play in the Harry Potter series, but it was nice for Harry to have a brief romance, even though it didn't end quite how we would've wanted.
View this post on Instagram
Katie has been linked to two men – Leo Ku, a singer from Hong Kong and a man called Eric Caira. It's unclear if she's in a relationship currently.
Evanna Lynch
Evanna played the part of Luna Lovegood, and was an obsessive fan of the Harry Potter books before appearing in the series. Although she never really seemed to have any romantic interests until the end where she gets with Neville, she's had a long term relationship in real life with one of her costars.
View this post on Instagram
She dated Robbie Jarvis, the actor who played James Potter, from 2013 to 2017. It's unclear if she currently has a partner.
Devon Murray
Seamus Finnegan got on the wrong side of the main characters a couple of times, especially during the Triwizard tournament and later on, but overall he was a cherished member of the gang.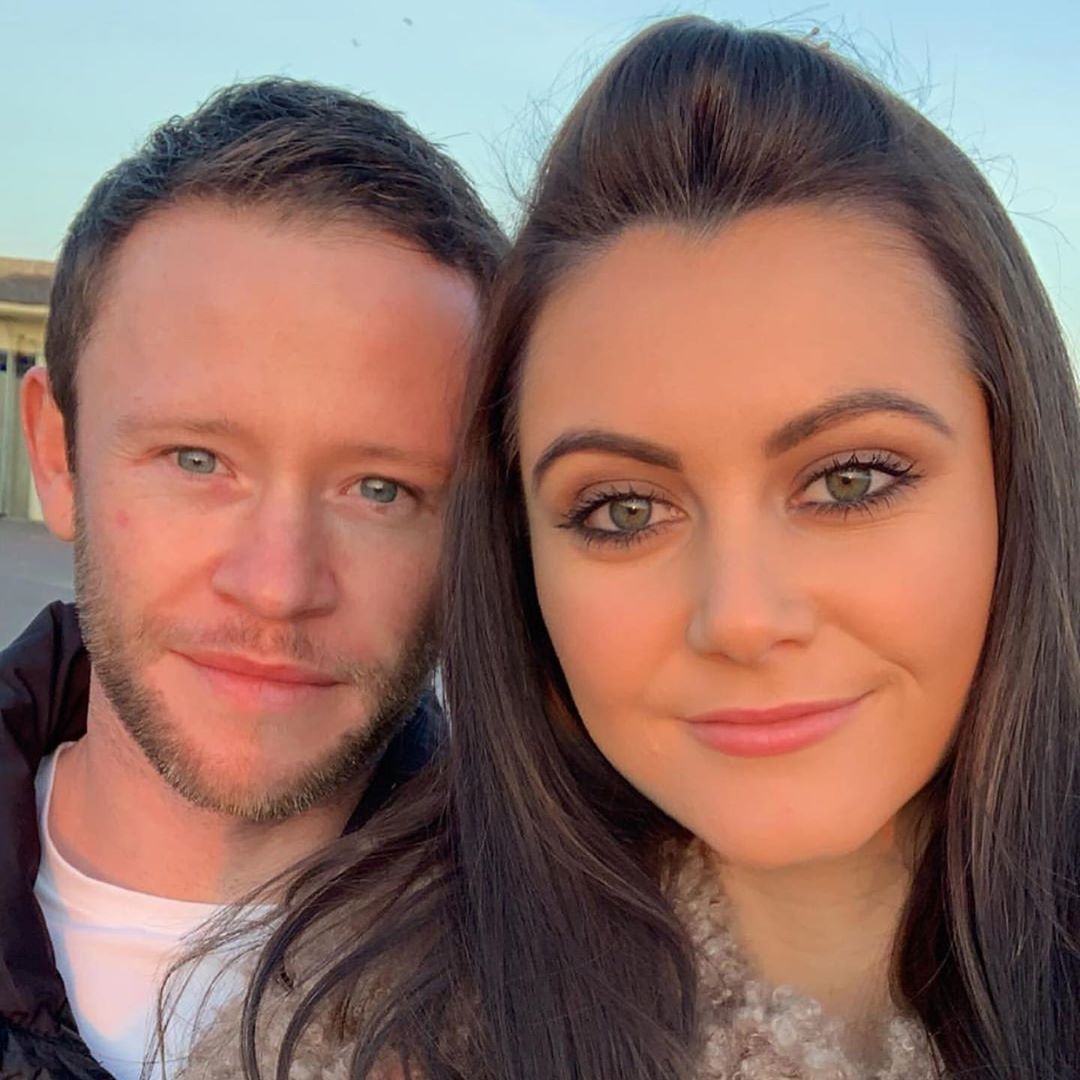 He's been in a relationship with Shannon Quinn since 2018, and in July of this year, it was announced that they're expecting their first child.
Related stories recommended by this writer:
• Calling time on adult Harry Potter fans, who need to grow up and read another book
• All the celebrities who have spoken out against JK Rowling's transgender comments
• A brief history of every bad take J.K. Rowling has had on trans issues