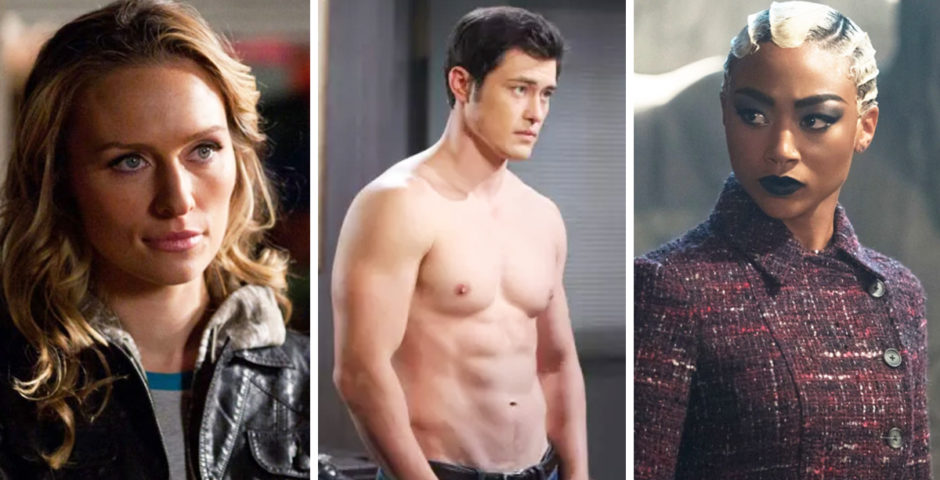 You season three full cast: Meet the 15 new people joining the Netflix show
| UPDATED
Netflix has just revealed the full new cast list for season three of YOU, having added a huge 15 fresh faces to the show.
Dylan Arnold, and Tati Gabrielle have both joined the cast in regular roles. Whilst Michaela McManus, Shannon Chan-Kent, Ben Mehl, Christopher O'Shea, Christopher Sean, Bryan Safi, Mackenzie Astin, Ayelet Zurer, and Jack Fisher will all appear as recurring guest stars. A twelfth addition sees Saffron Burrows back as Dottie Quinn (Love's mother) but this time in a regular role, not as a guest star. Netflix had also announced three new names earlier this year, being played by Scott Speedman, Shalita Grant and Travis VanWinkle.
So it's time to meet them all, try not to get too excited.
Here are all the character descriptions for the full new cast of YOU season three:
Natalie
Finally the identity of Joe's new obsession and the mysterious neighbour has been revealed. Natalie is described as: "Married to a powerful man, Natalie is a professional and social success. But she sees through the shallow, Stepford-esque vibe that surrounds her, and beneath her wry exterior, she leads a secret life. One that Joe is willing to work hard to learn more about." She's played by Michaela McManus.
Theo
The role of Theo is played by Dylan Arnold. Theo is "a college student with a strained and complicated relationship with his stepfather. Theo is wise and perceptive, but vulnerable and troubled, with a propensity to get tangled up in his loved ones' problems and to drown his own in controlled substances and dangerous behaviour."
Marienne
Marienne is played by Tati Gabrielle, who you might recognise from The Chilling Adventures Of Sabrina. Marienne is a smart, no-nonsense librarian who doesn't let much get by her. She is a keen observer of the neighbourhood's denizens, too savvy in the ways of the real world to be taken in by patrons' privilege and oblivious entitlement.  Beneath her practical, buttoned-up exterior, Marienne is hiding personal struggles that continue to set her back, hard as she tries to create a better life for herself and her young child.
Kiki
Kiki is part of a new clique in YOU, alongside Sherry (scroll down and you'll meet her later). This role is being played by Shannon Chan-Kent. Kiki is a wife, mother and life coach who enjoys a life of entitlement, frequenting mid-day fitness classes and enjoying lengthy gossip sessions at the local cafe.
Brandon
Kiki's husband, Brandon, is played by Christopher Sean. He's a wealthy tech investor and now stay at home dad looking after their kids.
Andrew
Andrew is another member of the clique, played by Chris O'Shea. A fit stay-at-home dad, Andrew is dependably tuned in to the latest town gossip.
Jackson
Andrew's husband, Jackson, is played by Bryan Safi. They are described as having "an enviable, loving marriage." Despite Jackson's high-powered job as a tech attorney, he's managed to stay humble.
Dante
For a long time, YOU was casting for the recurring role of Dante – this has been filled by Ben Mehl from The Good Wife. Dante is described as "a librarian who retains his wit and equanimity no matter what the day brings. A veteran whose eyesight was damaged, Dante is a dedicated family man with a husband and two stepchildren who longs to expand his family, and delights in helping his friends with their children."
Gil
Gil is "a mild-mannered geology professor is thoughtful, friendly, and genuinely good-hearted if a bit vanilla and naive", and is played by Mackenzie Astin.
Dr. Chandra
Dr Chandra, played by Ayelet Zurer, is said to be "a chic, brusque, but extremely seasoned couple's therapist who has every intention of getting to the bottom of her patients' issues."
Young Joe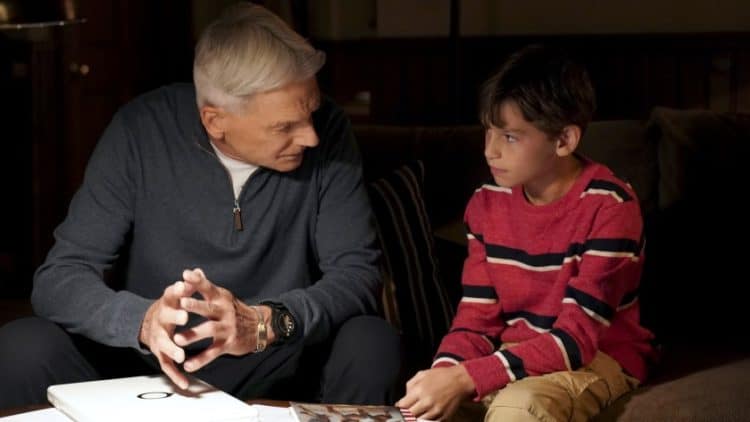 This season will also see flashbacks to a younger Joe Goldberg, who in this season will be played by Jack Fisher.
Dottie Quinn
Saffron Burrows returns as Dottie, Love's mother. She's described as: "After her son's death [Forty, never forget], Dottie is determined to pour her love and attention into Love and her new grandchild."
Netflix had previously announced three further names joining YOU for season three, completing the new full cast list. These are characters Matthew, Sherry and Cary.
In a announcement made by Netflix last month, two of the new characters were said to be becoming close friends with Love and Joe. Sharing the news on Twitter, Netflix said: "Fresh blood joining You Season 3: Shalita Grant will play Sherry, a 'Mom-fluencer' who appears down to earth, but is actually a mean girl who only pretends to welcome Love into her social circle. Travis VanWinkle will play the wealthy Cary, who invites Joe into his inner circle."
Netflix then announced a third new addition. Scott Speedman is set to play Matthew – who according to IMDb will feature in every episode on the new season. The post said: "Scott Speedman has joined the cast of YOU Season 3! He'll play Matthew, a successful CEO, husband, and uncommunicative father. He's reserved, mysterious, and has a tendency to be withdrawn … all of which masks a deep well of emotion underneath."
Of course, Victoria Pedretti is back as Love and Penn Badgley is back as Joe. What would the show be without them?
Season three of YOU will be available on Netflix on October 15th. For all the latest Netflix news, drops and memes like The Holy Church of Netflix on Facebook. 
Related stories recommended by this writer:
• Meet Natalie: Joe's new twisted love obsession in season three of You on Netflix
• New cast, 'insane' plot and a baby: Everything we know about season three of YOU
• Joe's LA apartment in You season two is real and you can actually live in it