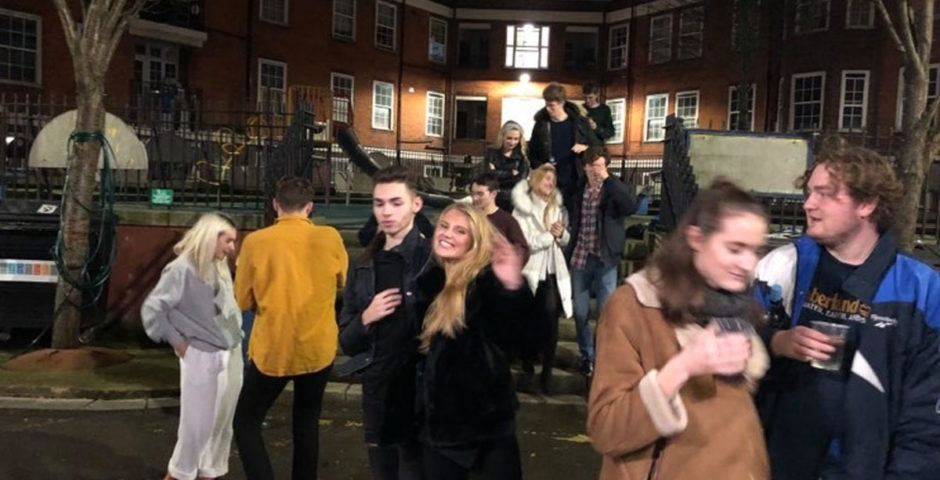 Scientists want young people's lives to return to normal to create herd immunity
Over 4,000 have signed a petition in support
A large group of international scientists have signed a petition arguing that the government should have a "herd immunity approach" for young people, in order to get them back to their normal lives.
Over 4,000 international scientists including a number from British universities such as Oxford, Exeter, Nottingham, Sussex and Cambridge have signed "The Great Barrington declaration", along with 40,000 members of the public.
The declaration argues current lockdown policies are having a huge detrimental effect on public health and young people should be able to go about their normal lives in order to create a herd immunity.
They suggest shielding the vulnerable, whilst allowing in-person teaching for all students and for sports, arts and music activities to resume.
They said: "Schools and universities should be open for in-person teaching. Extracurricular activities, such as sports, should be resumed. Young low-risk adults should work normally, rather than from home. Restaurants and other businesses should open.
"Arts, music, sport and other cultural activities should resume. People who are more at risk may participate if they wish, while society as a whole enjoys the protection conferred upon the vulnerable by those who have built up herd immunity."
The declaration also argues keeping lockdown restrictions until a vaccine is made will cause "irreparable damage".
They said our goal should be "to minimise mortality and social harm until we reach herd immunity. Those who are not vulnerable should immediately be allowed to resume life as normal."
Whilst The Great Barrington declaration has a lot of support, many scientists have also criticised the idea.
Professor Rossman, from The University of Kent said it's not clear if herd immunity is possible at the moment and the declaration is mainly focused on deaths from coronavirus, whereas lots of young people are suffering from "long corona".
Related stories recommended by this writer:
•Oxford Uni students coughed at staff telling them to observe social distancing rules
•Manchester Uni investigating after freshers host 'Covid positive' parties
•The worst advice from Daily Mirror readers to Leeds students forced to isolate in halls