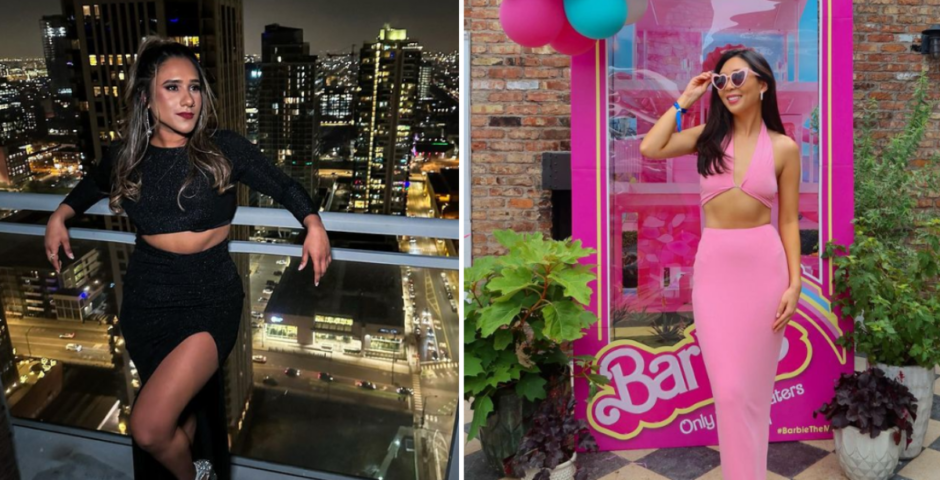 Deepti Vempati and Natalie Lee from Love is Blind make over £1 million as influencers
Natalie earned £50,000 from one post, sign me up!
Former Love Is Blind singletons Deepti Vempati and Natalie Lee have revealed they have earned more than £1,000,000 following their appearance on the Netflix dating show. They're earning so much through their socials that they have both quit their six-figure corporate jobs and have become full-time influencers.
The reality stars, who went looking for love in the pods, are making significantly more than they were paid in their day jobs thanks to the exposure they received after the second season launched in February 2022. Natalie earned £50,000 from just one brand deal, a vast improvement from the £7.14 an hour they were paid for appearing on Love is Blind.
Speaking together in a video for Forbes, Natalie, 31, admitted: "After Love Is Blind aired and our social media went up, I did see a huge shift when it came to my yearly salary.
"I am, as a content creator, making three times my corporate salary. And so, it just made sense to pursue content creation full-time."
Before leaving her management consultant career, Natalie was making £230,000 a year. Now, 95 per cent of her income comes from brand deals.
"I really enjoyed my job," she said. "I still kept my job throughout filming Love Is Blind and also after.
"When we saw the money that we could make from sponsorships and just from social media and putting content out there, that's when I thought we could really go far with this."
Sharing insight into just how much money she can rake in per collaboration, Natalie, who has 707,000 Instagram followers, revealed, "The most I've got paid for a brand deal is around £50,000."
Meanwhile, Deepti, 32, was making £100,000 a year as a data analyst for a tech company before she decided to solely concentrate on being a full-time influencer.
"The amount that I'm making now is exponentially higher than what I was before. I wasn't able to do content creation and work full time, and show up at my 100 per cent in both. So, for me, just to give it my all in one career path. I had to pick a lane, and so, I decided to take a risk and quit my corporate job."
Love Is Blind is available on Netflix now. For all the latest Netflix news, drops, quizzes and memes like The Holy Church of Netflix on Facebook. 
Related stories recommended by this writer:
• Unlimited alcohol and dating for hours: Secrets of how the Love Is Blind pods actually work
• A look inside the intense casting questionnaire and application process for Love Is Blind
• 'Emotional warfare' and $50k fine for leaving: Love Is Blind stars speak out about the show