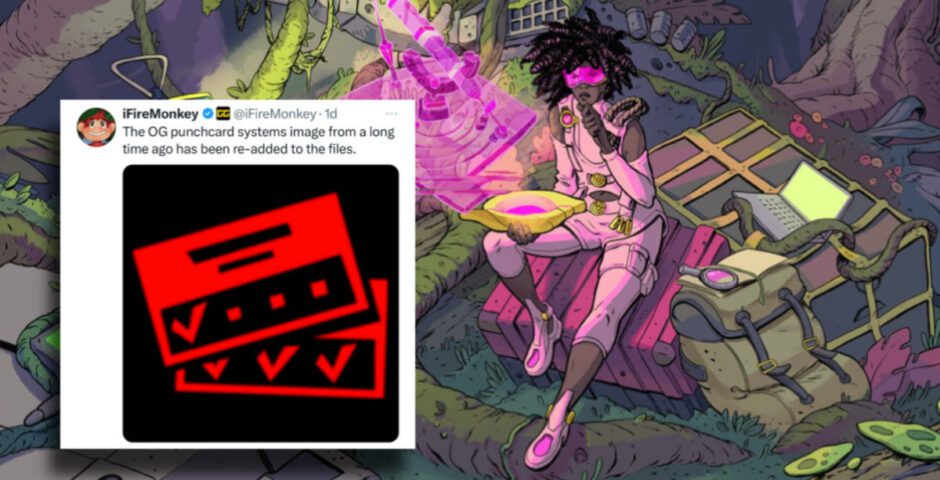 All the hints, leaks and clues we know about Fortnite Chapter 4 Season 4 so far
I'm not going to lie to you or mince my word: This season of Fortnite sucked. I wish the jungle biome a very pleasant get the hell off my map, and I wish the Battle Pass skins a very pleasant I'm never going to run you again (with the exception of Era, I never mean you my queen). Fear not though, because if your Fortnite fatigue is anything like mine there are only a couple of weeks left to endure before Chapter 4 Season 4 drops and makes my interest return. Here's all the hints, leaks and clues we know about Fortnite Chapter 4 Season 4 before it launches at the end of the month.
Map changes
I mean, this one's a given – but Fortnite Chapter 4 Season 4 is going to have a hefty map update. The last two season introduced big biomes to the map with the Neo Tokyo theme and the jungle one this season coming in succession. It's pretty much guaranteed something big will come for C4S4.
End of Chapter finale
It's no secret now that Epic Games are moving Fortnite seasons to a model in which the Chapter ends after four seasons rather than 10 in C1 and eight in C2. I don't know how I feel about this yet – I actually wasn't ready to say goodbye to Chapter 3 so fast but with Chapter 4 I'm at peace with it. I've got such Fortnite fatigue I want a fresh start.
Collabs
A collab with Lego and a big one with Doctor Who including a little mini Battle Pass are all on the horizon, and it's likely they're going to come if not in the next season definitely in Chapter 5. It's on the horizon. Still got the WWE skin collab coming before this season ends too!
ROSALÍA icon emote!
One of the best artists alive getting one of her most fun viral songs into one of my favourite games ever? Yes please!!!
Punchcards returning?
I am super hyped for this because this season the equivalent was the absolute pits.
New starter pack: Haxsaur
Deeply ugly, will never ever use it – but always good for cheap VBucks.
New legendary augments
Basically, Fortnite are introducing a new type of augments for the next chapter which will have more power and you'll have to level up to get them. It's not clear how this fully works yet.
New exotics!
These are:
Balloon Sniper
Gas Sniper
Slug Projectile Shotgun
Flare Shotgun (Different from Dragon's Breath)
Rift Pistol
Gas Grenade Launcher
Firefly Grenade Launcher
Boogie Bomb Grenade Launcher
Wall running is being tested for Chapter 5
Okay, a couple of seasons away perhaps, but this movement mechanic feels a long time coming.
For all the latest Fortnite Chapter 4 Season 4 leaks and gaming news, memes and updates follow The Holy Church of Gaming on Facebook. 
Related stories recommended by this writer:
• Every expansion pack for The Sims 4 ranked, including the brand new Growing Together
• Everything wrong with Growing Together, The Sims 4's new expansion pack
• Every game pack for The Sims 4, ranked meticulously from worst to best