Every game pack for The Sims 4, ranked meticulously from worst to best
I want a divorce from My Wedding Stories
The Sims 4 decided that taking our pennies for expansion packs was not enough, and it needed to find a different way to swindle us. Enter game packs – DLC that exists in the realm between a full expansion but with more stuff to do than a 'stuff pack', and usually costs about 18 quid. In my opinion, they're less essential than expansion packs because they often have a specific niche that as a player you might literally never have any interest in dabbling in – but nonetheless there's some good ones. Here's my definitive list of all 12 Sims 4 game packs, ranked from worst to best.
12. Star Wars: Journey to Batuu
The less said the better, but I truly believe this £18 advert is pure evil.
11. My Wedding Stories
I'm sure this would be absolutely lovely if it worked! Infamous broken mess that is too much of a glitchy disaster to be any fun at all, even if the Tartosa world it comes with it nice to look at.
10. Dine Out
A glitchy disaster! Lovely idea – probably one of the most desired things a player would wish to do with their Sims, but it so famously hardly works that most just give this one a miss. Get it together, Sims team!
9. Outdoor Retreat
The first born child of Sims 4 game packs, Outdoor Retreat is ranked low because of the fact it just doesn't have the scope or ambition of the ones that follow it – and the CAS is vile. Like, suits the pack, sure – but just… ugly. Introduces holiday worlds to the game but out of all the holiday worlds Granite Falls is a snooze.
8. StrangerVille
Have to admire StrangerVille for completely taking things off course and being a storyline driven game pack with a boss fight? What the Stranger Things is going on here – fun, quirky, unique… but once you complete it, not much replay value.
7. Dream Home Decorator
Love the concept, execution could be better. Good aesthetic though and I just like the vibe. Sue me!
6. Spa Day
Of all the Sims 4 game packs ranked here, it's Spa Day that's been on the biggest journey. At first, no one was arsed – but then they updated it with new additions and made it one of the best game packs for SURE. I use all the CAS a lot and the nail stuff is great. Who doesn't love a spa, girlies!
5. Werewolves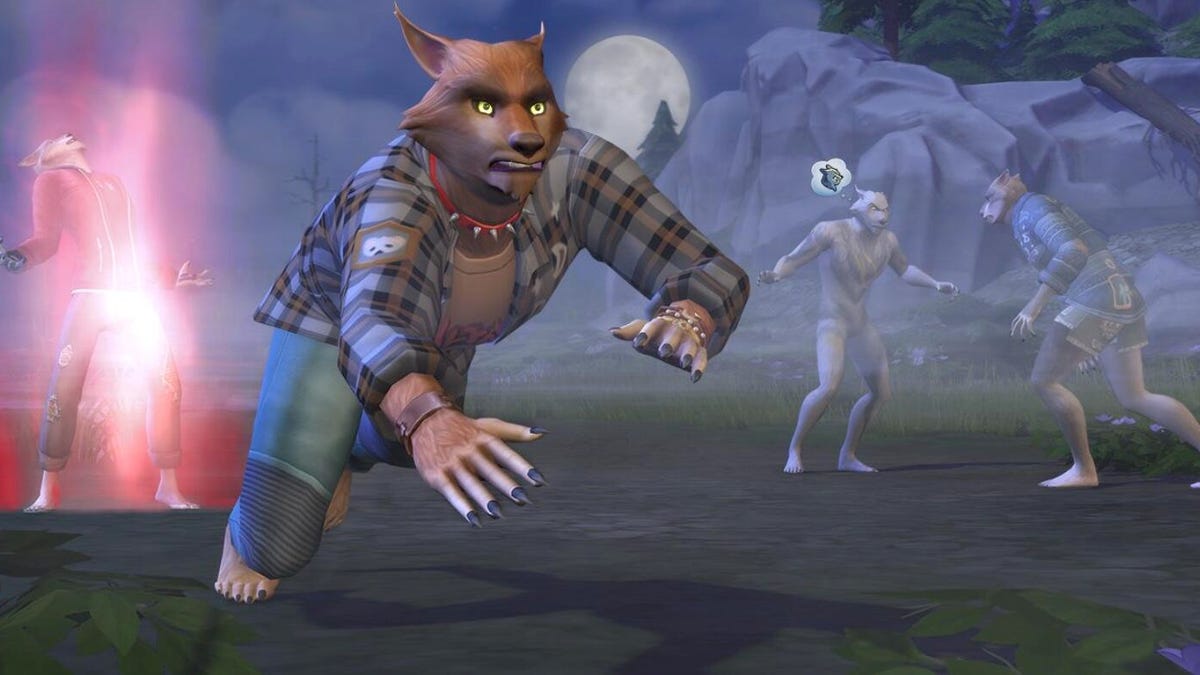 Whether they're your vibe or not, one thing The Sims 4 is surprisingly great at is making really in depth occult game packs. Werewolves it the most recent of them, and my least fave of the three occults. I love the world and the CAS and the general vibe of it all – but the designs of the werewolves themselves are laughably bad in my opinion. It's giving cat. It's giving Hermione and the Polyjuice potion.
4. Realm of Magic
I love witchy stuff so I was all over this, and to be honest – it doesn't disappoint. Much. The CAS is great, the spellcaster mechanics are amazing albeit extremely OP and the different playstyles you can make are certainly in depth. Biggest letdowns here are the world and the realm itself, which are hollow and more visual than useful.
3. Parenthood
The CAS clothing in Parenthood is so hideous it actively pains me to rank it so high, but I can't deny that the gameplay features it introduces changes how you play during family gameplay and it's kind of one I couldn't do without now I have it. Small but important additions.
2. Jungle Adventure
Selvadorada is one of my fave worlds in The Sims 4 full stop – both vacation and residential. I just think it's so beautiful. This pack is so well done, so vibrant, so full of life. Even though the trips can get repetitive it feels so good to be there!
1. Vampires
The hype I had for Vampires was sky high, and it delivers in honestly like, every way. Do I use it every time I play The Sims 4? Hardly at all actually, but if I ever wanted to I would be safe in the knowledge of how in depth this pack is to give you the best vampire-y experience in game that you could want. You can be any kind of vampire you want, with pools of reference from horror in all its forms. It's wonderful.
Related stories recommended by this writer:
• Every expansion pack for The Sims 4 ranked, including the brand new Growing Together
• Everything wrong with Growing Together, The Sims 4's new expansion pack
• Every season of Fortnite ranked definitively from worst to best