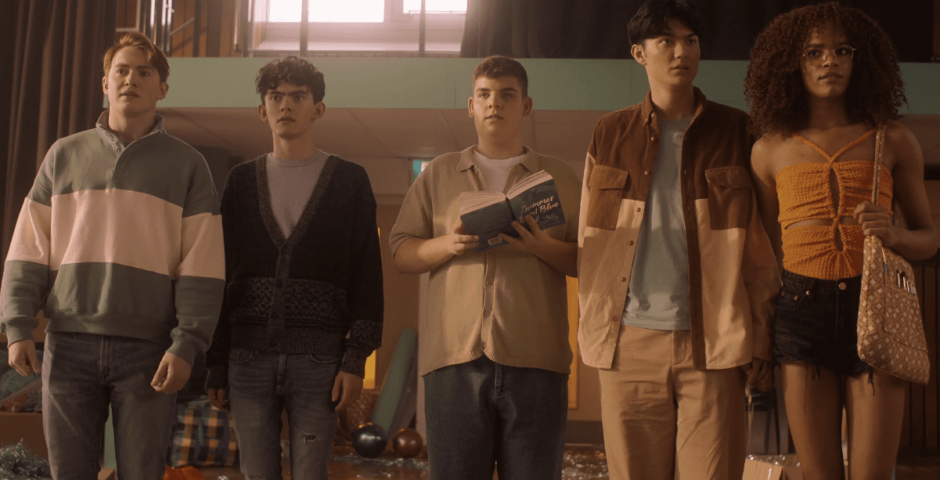 Heartstopper season three is confirmed! Here's what happens next based on the books
Omg Nick gets another dog
Heartstopper is officially confirmed to return for a third season after season two dropped on Netflix last week. Season two saw Nick and Charlie on the Higgs/Truham Paris trip and a whole load of wholesome drama. With the confirmation that Heartstopper WILL be returning for a third season, I can't stop thinking about what will happen next.
Heartstopper is based on the series of graphic novels by Alice Oseman. Season one was based on the first two volumes with the second season covering volume three. This means that the third season will cover the last book in the series (though there is fifth in the works!)
Teasing what's in store for the next season, "Love" was the single word Oseman used to describe it. So, (spoiler alert) here's everything you can expect from season three of Heartstopper based on the next book.
So, what happens next for Nick and Charlie in season three based on the Heartstopper books?
Even though Heartstopper is cute and wholesome, it definitely doesn't shy away from exploring important and serious topics such as bullying and eating disorders. And based on the next book, it looks like season three might be the heaviest one yet.
Heartstopper volume four picks up where the end of season two of the show left off, with Charlie deliberating telling Nick that he loves him for the first time. But it's not all rosy as Nick becomes more concerned with Charlie's eating disorder and mental health.
Nick sits down with his mum (what I'd do to have Olivia Coleman as my mum) and expresses his concerns about Charlie's eating disorder. She tells him it is ok for him to feel scared and reminds him he is only sixteen and that this is a lot to put on a sixteen-year-old's shoulders. She promises she will help Nick come up with a plan to help Charlie talk to his parents about his mental health.
Nick does speak to Charlie about his eating disorder while they're at the beach with the rest of their friends and agrees to get help.
After seeking help, Charlie is diagnosed with anorexia and OCD and spends the autumn term of school in therapy and stays in a psychiatric ward away from Nick. Through his journal entries, we also learn that Charlie relapsed and began to self harm again.
Charlie comes home with a therapist and a journal to help him work through his emotions and eventually begins to heal his relationship with food.
After their reunion, Nick gets a new dog, a pug called Henry who becomes best mates with his border collie Nellie. I cannot WAIT to see this bit.
But whilst the show does follow the books very well, there are a lot of differences between the show and the books. For example, characters such as Isaac and Imogen do not feature in the books and are made up for the show. In the books, Elle also stays at Higgs and doesn't apply to the art college that she gets accepted into in season two. This means that season three will most likely show this and how it affects hers and Tao's relationship.
Season three will also continue to explore Tara and Darcy's relationship as well as Isaac's journey of discovering his asexuality. But since these characters play a much smaller role in the book and Isaac is non-existent, there is not much detail about what happens next for them.
It is likely we will see more of Mr Farouk and Mr Ajayi in season three as volume four of the books also includes a mini comic of their story following the Paris trip.
When will season three of Heartstopper be released?
Although there is no official release date for Heartstopper season three yet, the first season was released on 22 April 2022, and the second on the 3rd August 2023. Following this pattern, it is likely three will be released just over a year after season two. So fingers crossed that Heartstopper season three will drop on Netflix around September 2024.
Both seasons of Heartstopper are available to watch on Netflix now. For all the latest Netflix news, drops and memes like The Holy Church of Netflix on Facebook.
Featured images via Netflix.
Related stories recommended by this writer:
• All of the ways Heartstopper season two is different from the books
• From Taylor Swift to The 1975: A roundup of the Heartstopper season two soundtrack
• Every single book Isaac reads in Heartstopper season two and the meaning behind them