From Molly-Mae to Molly Marsh: Why all hot girls sleep with stuffed animals
Plop has entered the villa
Back in 2019, a star was born. When Molly-Mae entered the Love Island villa she brought with her an aged toy elephant called Ellie Bellie, who became the villa's unofficial mascot and just as much a part of Molly's Love Island journey as Tommy did. (Remember when he was clutching the teddy after Casa Amor??).
Anyway, this year another Islander (also called Molly, obv) has followed in Molly-Mae's footsteps by bringing her teddy Plop into the Love Island villa. "Molly trying to be like Molly-Mae with a stuffed toy," complained one viewer on Twitter. "Molly bringing in the toy like 'make me the next Molly-Mae,'" beefed another.
But Molly Marsh isn't copying Molly-Mae because having a teddy as an adult isn't actually a rare phenomenon. In fact, around seven million people still sleep with a stuffed toy at night, according to research by PoundToy in 2021. Plus, hot girls specifically are seemingly among the most common to still sleep with a teddy and admit to it.
"All hot girls sleep with a stuffed animal and that's a fact," claimed a now viral tweet to a humungous 75,000 likes of agreement back in 2020. "This makes me feel SEEN," replied one woman. "I sleep with two," added another. "My entire bed is covered in stuffed animals, one of them is almost as tall as I am," echoed a third.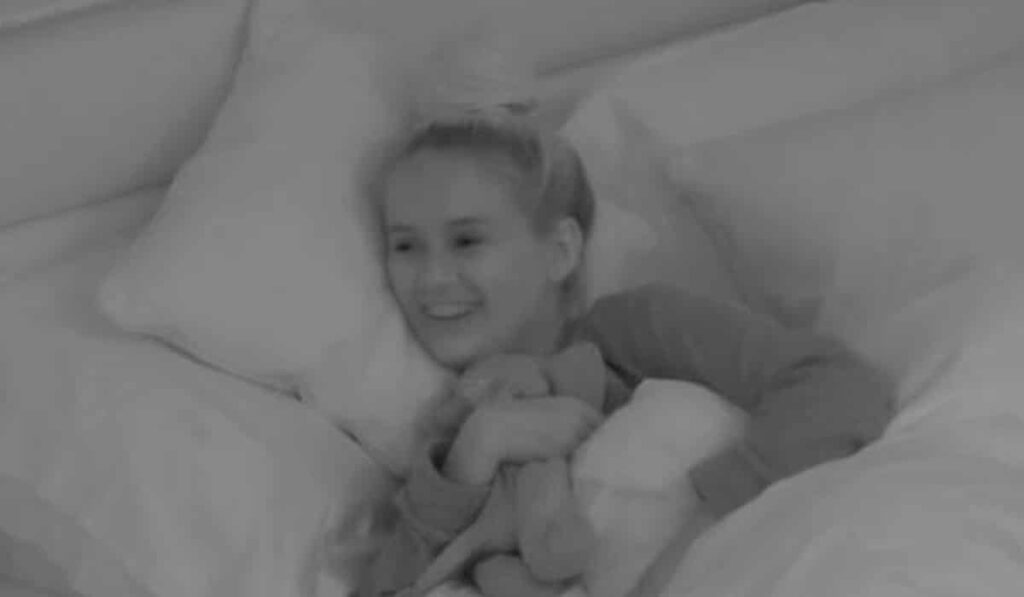 Head over to TikTok and the story is exactly the same. Endless women are there proclaiming "hot girls sleep with a dusty stuffed animal they've had since they're little – sorry I don't make the rules".
In the Twitter replies and TikTok comments, hot girls' reasoning for owning a stuffed animal as an adult is varied. Some were given by their long distance boyfriends to hug, others find it helpful for calming anxiety. Many more simply do it for comfort. I, personally, started sleeping with a stuffed bear after I became single again aged 24— warmed by the fact I didn't need a nasty guy in my bed. It's, essentially, self-soothing.
"Many of us still use comfort objects as part of our sleeping rituals," psychologist Lee Chambers told WalesOnline. "These comfort objects can help us to soothe ourselves if we are feeling anxious. They are a familiar item that has often been on a journey with you and can make you feel less isolated.
"We are emotionally attached to these objects, and they can provide stability in challenging times. And in a world that is increasingly fast-moving and a culture that is increasingly disposable, this unique object feels like slowing down, something special to you and something safe and reliable."
Basically, when you're a bad bitch, you need to comfort yourself not rely on others and toy bears are really good for that. End of x
Love Island 2023 is on ITV2 and ITVX. For all the latest Love Island news and gossip and for the best memes and quizzes, like The Holy Church of Love Island on Facebook. 
Related stories recommended by this writer:
• Right, this is how good Tyrique from Love Island actually is at football 
• You are literally not going to believe how much Maya Jama's Love Island outfit cost 
• Who is George? The 24-year-old who is Love Island 2023's most controversial Islander