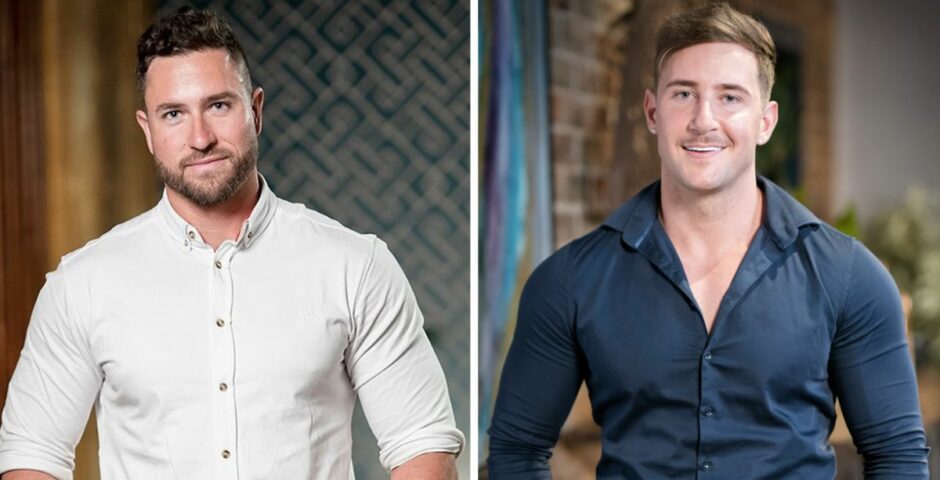 Guys, MAFS Australia's Harrison is fighting season nine's Daniel Holmes in a boxing match
In a Married at First Sight Australia crossover no one asked for, Harrison Boon is going head to head with season nine groom Daniel Holmes in a boxing match.
The upcoming Team Ellis celebrity Pretender to Contender boxing match will see MAFS Australia grooms Harrison and Daniel take on each other in an "explosive fight".
This will be Harrison's first time in the ring but Daniel has previously fought fellow groom Brent Vitiello in 2022. Jackson Lonie will also be fighting, but this time he will be up against AFL player Bassirou Faye.
Talking to Daily Mail Australia, Daniel said he was feeling "good" about the fight. "I'm feeling good. Feeling mean. It's a bit more personal than my fight with Brent," Daniel said.
The promo flyer for the event is incredibly hilarious, with the MAFS grooms posed with their fists up ready to fight. MAFS Australia groom Harrison has jus announced he is launching his own podcast, so it's safe to say he'll have something to fall back on if he gets absolutely defeated in the ring by Daniel.
Harrison was matched with Bronte during season 10 of MAFS Australia but they ultimately ended things on the show. Daniel was originally matched with Jessica on the show in 2022 but quickly found love with his co-star Carolina Santos. He is no longer with Carolina and issued a statement about their breakup on Instagram.
"I think it's been obvious for a while we have gone our separate ways. There's no right way to deal with these situations," he began.
"There's a huge pressure to just hold off going public for as long as possible cause you know all the hate that's going to come. I wish Carolina all the best and I know she feels the same for me, we had a very unique experience together full of every emotion possible but life just has a different plan for us."
For all the latest Married at First Sight Australia news and gossip, iconic memes and the best quizzes, like The Holy Church of MAFS on Facebook.
Related stories recommended by this writer:
• Alyssa admits why she kept saying 'my child' on Married at First Sight Australia
• Shannon finally reveals why he wrote 'stay' at the commitment ceremony on MAFS Australia
• Alyssa claims she was convinced to say 'yes' at the final vows on MAFS Australia
Featured image credit via Nine Network Australia.