These are inarguably the most wronged Love Island villains of all time
Remember when everyone hated Chloe Burrows?!
The reality TV world is volatile. And, as such, every Love Island season, a collection of cast members are inescapably slated while the series airs. But first opinions aren't always right. In fact, some Love Island icons originally started off their series as the show's villain.
Bombshells, Casa Amor girlies, OG Islanders— literally everyone on the show is at risk of ridicule as long as trolls lurk in the depths of Twitter. And these are some of the biggest personalities who, looking back, totally didn't deserve the backlash they got online:
Megan Barton Hanson – season four
When Megan split up Wes and Laura in 2018 the villa turned against her. "I can't tell you how lonely and awkward it was the day after I kissed Wes on the terrace,' she told Grazia. "All the girls had loyalty to Laura and literally, nobody spoke to me. It's kind of like a pack mentality."
On Twitter, she was slut-shamed and judged, but Megan stuck out the hostility and reached the final to come fourth. Five years on, she's one of the most iconic Islanders we've ever had.
Maura Higgins – season five
Inarguably one of the best bombshells of all time, Maura marched into the Love Island villa and immediately started making her sexual urges very, very, known. She was slut-shamed by the boys on the show and called an actual "sex pest" for talking to Curtis. But she won her place in the Islander hall of fame for her confidence and brutal honesty.
Chloe Burrows – season seven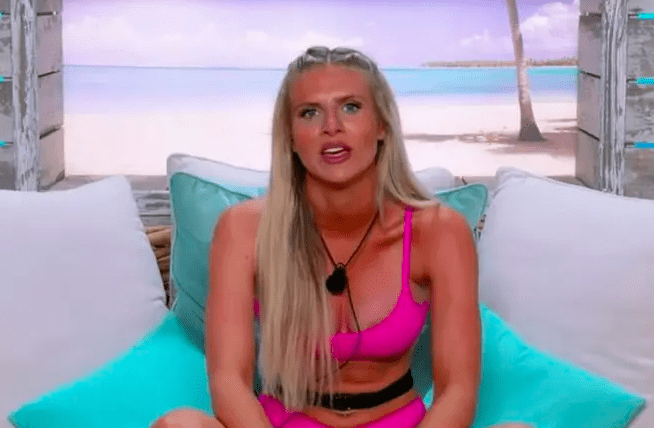 People hated Chloe for admitting she'd slept with a married man in her VT so much that they started sending death threats to her family. On Twitter, she was trolled for her accent, her clothes until the iconic line: "it's not a test for me, it's for you" turned everything around.
Still one of the funniest Islanders the show has ever seen, Chloe was never really a villain. But the response to her entering the villa definitely made her out as one.
Coco Lodge – season eight
When Andrew became immortalised in the Love Island catchphrase hall of fame with the line "I sucked her tit or whatever" Coco, the woman with the tit, became irrelevant. Andrew wanted nothing to do with her after their Casa Amor romance was done. Meanwhile, Paige cried because the boys said they looked alike (harsh). She had an all round savage villa experience.
But Coco became one of the internet's favourite Casa Amor girlies after she escaped the show. A self proclaimed over sharer, her TikTok videos are just the right level of unhinged single girl energy. Slay.
Tom Clare – season nine
This winter, Tom Clare had one of the best villain to hero character arcs the series has ever seen. Although he started in a total love triangle mess with Olivia and Zara before snogging Ellie on the terrace, he eventually redeemed himself by looking out for the other Islanders and putting some serious graft in with Samie.
For all the latest Love Island news and gossip and for the best memes and quizzes, like The Holy Church of Love Island on Facebook.
Related stories recommended by this writer:
• Love Island's Tasha has TikTok video banned after breaking advertising rules
• DMs to models and make or break holidays: A full rundown of the Ekin-Su and Davide drama
• Will tried out for Love Island two years ago but was rejected because of 'flop' audition