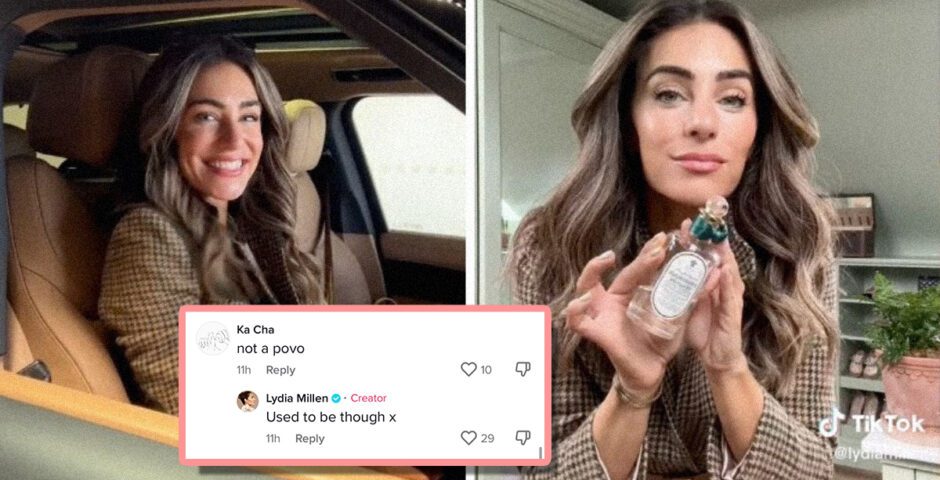 Lydia Millen is bragging again! But this time she's swapped The Savoy for a new Range Rover
'Meanwhile I can barely afford to put petrol in my car in this cost of living crisis'
Influencer Lydia Millen is known for being the influencer who booked into The Savoy Hotel when their heating broke during the cost of living crisis. And now she's at it again only this time she's swapped The Savoy Hotel for a brand new Range Rover which she designed herself over a year ago.
On TikTok she posted a video saying "Get ready with me to collect my new Range Rover" except she spent 12 seconds talking about her outfit and then the rest of the video was dedicated to her brand new car which she ordered and designed herself. People in the comment section are calling her out for using this as an opportunity to talk about her new car rather than a GRWM video which she posed for at the start of the clip.
The comment section is full of people crying in poor whilst other influencers egg Lydia on congratulating her on her hard work and ability to buy a Range Rover. Someone said: "It would be a flex if she didn't have such a terrible reputation."
Another person commented "Not a povo" and Lydia replied to them "Used to be though." Another TikToker user said: "Congratulations. Meanwhile I can barely afford to put petrol in my car in this cost of living crisis. Nice to be reminded how the other half live."
Lydia is yet to comment on the backlash however she has been actively liking positive comments on her video.
Related stories recommended by this writer:
• Inside the life of Lydia Millen before money, fame and staying at The Savoy
• Inside the life of Lydia Millen and how she makes all her money to splash at The Savoy
• Dear influencers: Flashing your wealth during a crisis is exactly why we don't respect you