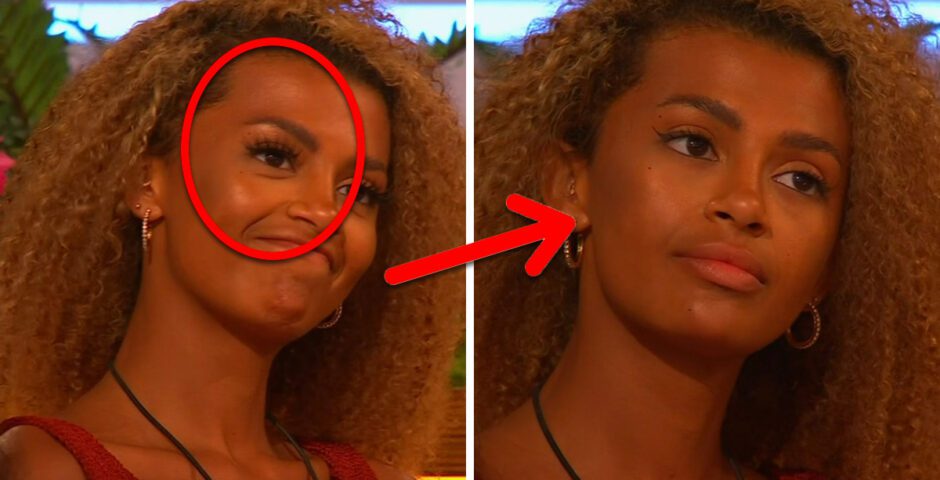 People have spotted a huge editing error that proves Love Island 2023 is staged
People have spotted a moment with Zara on Love Island 2023 which seems to prove the show this year is staged. Yep, you guessed it, the continuity spotters have done it again and caught onto some bad editing!
The moment was caught in Friday's episode, and someone has posted it on TikTok to share the error. During an evening challenge in the villa, the viewer spotted Zara's false eyelashes had began to fall off – which is no surprise given the gale force winds they seem to be putting up with in South Africa right now.
At the beginning of the game, Zara appears to have full lashes on. Then, suddenly, they've magically disappeared! This doesn't at all fit with the timeline, as her lashes then appear back on, and then as though they're falling off, and then off again.
It looks as though when her lashes are off is for reaction shots to other questions the Islanders have been asked, which makes it look as though these reactions are edited, clipped up differently, or filmed again – either way, the reactions are definitely not looking natural and in continuity with the timeline.
"Have they just edited the questions in the wrong order," the original poster asked. "Or have they edited her reaction there to make it look worse than it is? Definitely starting to think they're making Zara out to be worse than she is."
One person in the comments added: "They've been editing her a loooooottttttt!!! Making her out to be a mean controlling person, it's so wicked." Another said: "I think they put the scenes in different order for entertainment and build up."
Interesting!
Love Island 2023 continues at 9pm on ITV2 and ITVX. For all the latest Love Island news and gossip and for the best memes and quizzes, like The Holy Church of Love Island on Facebook.
Related stories recommended by this writer:
• Love Island bombshell Zara looks totally different in pictures from before the villa
• She's actually here! Say hello to Ellie, the 25-year-old finally heading into the villa
• One week in, here are the vibey pics the Love Island 2023 cast have taken on their phones