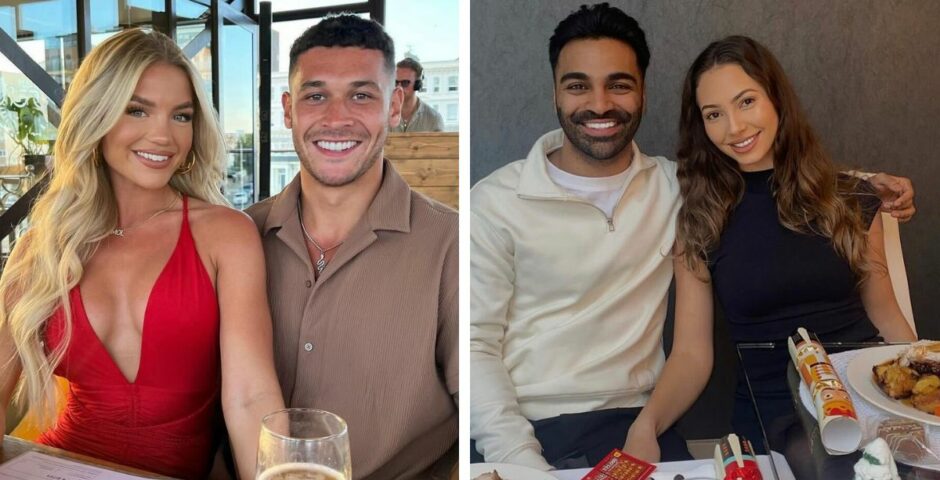 These are all the winter Love Island 2020 couples who stayed together after the show
Only time will tell if the new season will have the same success rate
The first ever winter Love Island was over three years ago and there are some couples who have gone the distance since the show and are still together. With the new season underway, only time will tell if the new couples will have the same success rate as their predecessors. The couple that everyone remembers who are still together is Paige and Finn and soon they will be celebrating their three year anniversary, proving that Love Island does work in mysterious ways, but there are even more couples who have also gone the distance. Here are all the winter Love Island 2020 couples who are still together:
Paige and Finley
Paige Turley and Finley Tapp won winter Love Island in 2020 and in February they will go on to celebrate their three year anniversary together. Paige and Finn have recently said that it took them a year "to really work each other out and gain an absolute understanding of who each other was." In June 2020, just months after winning the show, Paige and Finn moved in together. The couple moved to a three bedroom apartment in Manchester.
Paige shared their secret to winning the show and said: "I think just being genuine, having genuine emotions and let people see even if it is up and downs. Allow people to connect with you no matter what emotions you're going through. Just be genuine."
Finn added: "Don't try and paint that you're the happiest couple in there who never argue. If you're unhappy in your couple, people want to see that because that's real. People want to see you have a little tiff on the daybeds or whatever it is. Like I think that's what people connect with."
Nas and Eva
Winter Love Island couple Eva and Nas made their relationship official four months after they coupled up in South Africa during the show. The pair got together after Eva was a bombshell during Casa Amor and Nas left Demi Jones for her. In an adorable photo, they made their relationship official and said: "Officially a couple." The couple confirmed back in 2020 that they wanted children in the future and they joked they would call one child Wynter, in relation to winter Love Island.
In November 2022, Nas and Eva moved in together, two years after coupling up on the show. In a TikTok, Eva said: "Finally moved in together! Nas vs Eva 24 hour progress in our new flat."
Molly and Callum
Molly and Callum were another Love Island couple to come out the other end happily after Casa Amor. Callum brought Molly back to the villa after meeting her during the Casa Amor twist. Callum has said he thinks they have "proved a few people wrong" after they celebrated their two year anniversary together in 2022. The pair now live together in Manchester with their two dogs after spending lockdown together at Molly's parents house.
Speaking with Mail Online, Callum said: "We are perfect. We've got two dogs so we've got a proper little family going, it's lovely. There is other things we want to focus on at the minute but obviously in the future it's definitely something we both want together. We're just enjoying things that we've got at the minute and then family and marriage will eventually come into it."
Winter Love Island 2023 is on tonight at 9pm. For all the latest Love Island news and gossip and for the best memes and quizzes, like The Holy Church of Love Island on Facebook.
Related stories recommended by this writer:
• Here's what the winter Love Island 2020 cast have been up to, three years since the show
• Um, Gemma Owen is reportedly dating Bugzy Malone just two months after her split from Luca
• Tanya is the jaw-dropping model and uni student joining the Love Island 2023 cast
Featured image credit via Instagram @mollysmith19 and @evazapico.