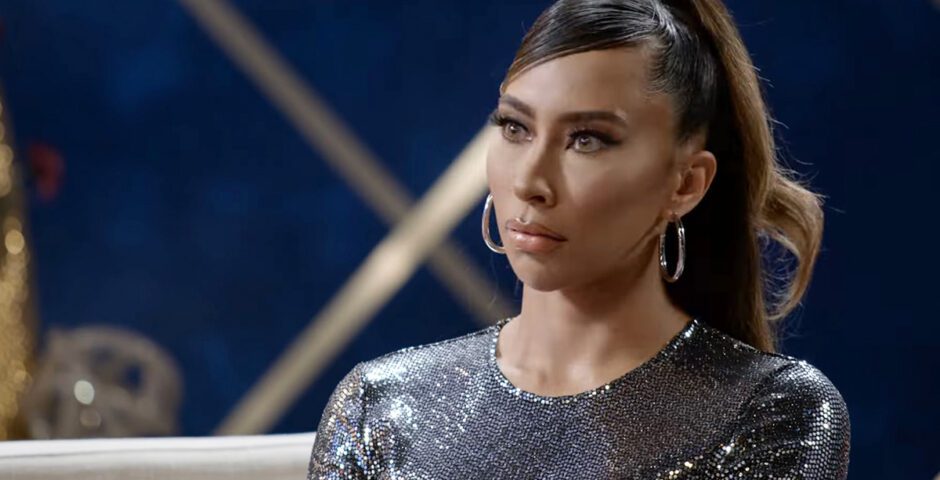 Guys, there's a Love Is Blind season three reunion dropping NEXT WEEK
Omg the teaser looks JUICY
Guys! Guys! Guys! Alongside the final episode of Love Is Blind season three next week, a reunion episode is dropping too! Yes, really!
As we find out who says I do and who says I don't next week, we are also set to watch the couples all sit down together and discuss the drama we've seen unfold even further. Past Love Is Blind reunion episodes have been nothing short of chaos, so we have a lot in store for us.
All of the cast members are back for the reunion, so we're getting a catch up with SK and Raven, Cole and Zanab, Matt and Colleen, Bartise and Nancy and Brennon and Alexa. The show is hosted by Vanessa and Nick Lachey.
This season of the show was filmed back to back with season two, so that means any couples who successfully got married have been so for over a year now – so there's plenty to catch up on. And, if the trailer for the season three reunion episode is anything to go by, there is at least one couple who left the show married, and they're going to let us know if they are still together or not.
The teaser looks FULL of drama. Zanab can be heard saying she "does have something to tell you", Alexa reacts to something with "what the fuck" and there is a LOT of gasping. Plus, Raven's facials are giving. Clearly a lot is about to go down.
Watch the trailer for the Love Is Blind season three finale and reunion episode here:
INJECT IT.
The final episode and the reunion for Love Is Blind season three will be available on November 9th. For all the latest Netflix news, drops, quizzes and memes like The Holy Church of Netflix on Facebook. 
Related stories recommended by this writer:
• Ranked: Who from Love Is Blind season three has gained the most Instagram followers already?
• Guys, the Love Is Blind trailer seems to show a huge spoiler for *that* wedding cliffhanger
• RIP Love Is Blind: It was fun while it lasted, but it's time to call it a day