All Stars 7 is Drag Race perfection, with a cast of winners proving exactly why they got a crown
With no eliminations and not a weak queen in the batch, this is truly a celebration of drag
There was a lot of pressure on All Stars 7. For the first time ever, the cast would be made up entirely of winners. When you've got a calibre of queens that have all been deemed worthy of taking home a crown, the expectations on those queens to slay it again are beyond high. If the first two episodes of RuPaul's Drag Race All Stars 7 are anything to go by, we needn't worry, these queens have us in the safest and most sickening of hands – it's a premiere for the ages. With the perfect cast and no eliminations or toxic drama – Drag Race has evolved into an immaculate celebration of the art form and the show's legacy.
These. Queens. Are. Amazing.
Every single queen cast on All Stars 7 has brought their A-game. I feel like there was some disappointment seeing queens that we've seen recently back again so soon, but as soon as the episode begins and you see how hard queens like Shea, Monet and Trinity slay it so hard you realise exactly why they're so good at Drag Race. I love that queens are really here with something to prove. Jinkx comes back and proves that she can slay a runway her way, and that's polished and refined but never losing her charm, humour and star quality. The Vivienne stands toe to toe with the American queens and absolutely thrives. Her talent is so underrated – she can kill a runway, an acting challenge, a verse. She made me so proud watching her, and proved that whilst her win was divisive amongst people who wanted Divina to take the crown – it's hard to imagine Divina being as strong on All Stars 7 like Viv is.
And then we have Raja. My favourite queen of all time. It's wild to think there's a younger generation of Drag Race fans who don't have the reverence or understanding of how legendary she actually is – and I can't lie, I was nervous about her return in case she'd lost her touch after over a decade of being off the show. How FOOLISH I was – Raja brings the fashion, the maturity, the polish and the talent. I adore her so much.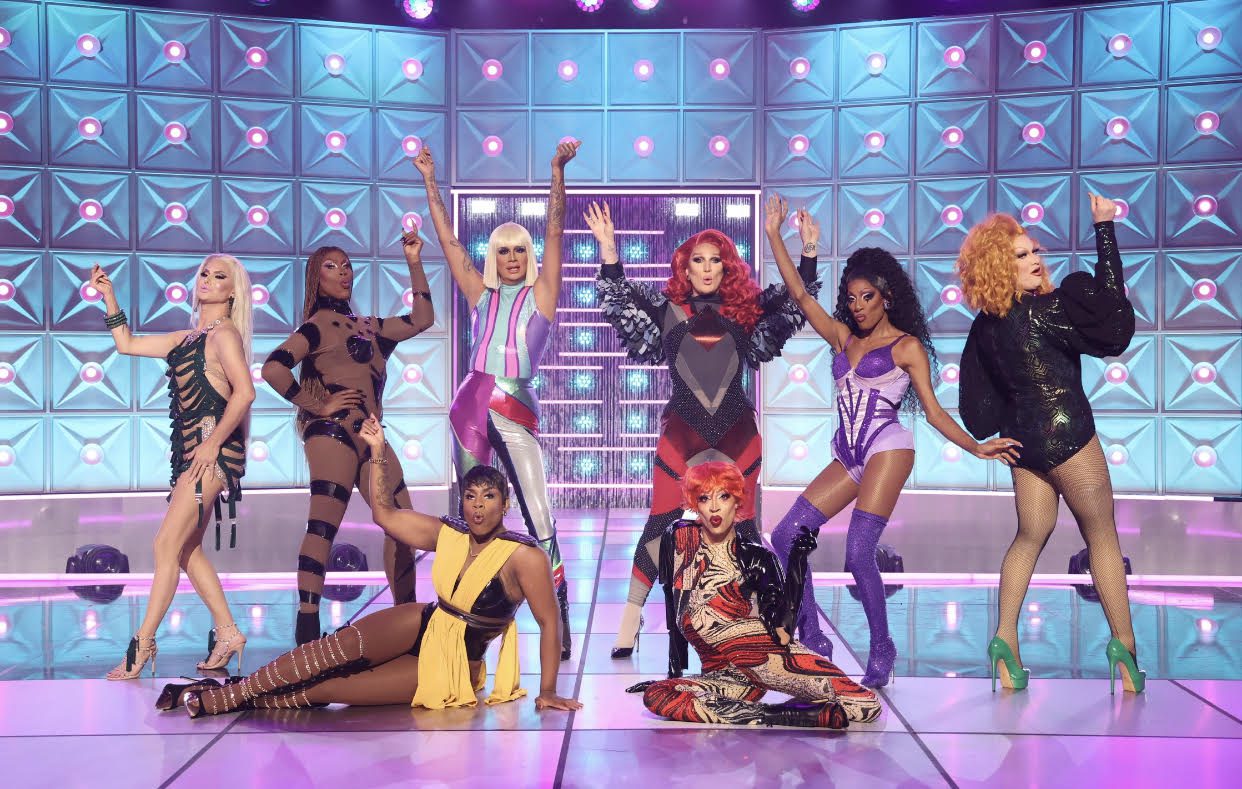 THE RUNWAYS
Every single look that's been on the show in these first two episodes is jaw dropping. These queens invested their winnings back into their drag and it shows. Everyone looks immaculate, the levels of high fashion are astonishing and not one queen misses the mark. It's opulent, it's Avantgarde, it's whimsical – it's just perfection. The fact that not a single queen will be going home so we get to see all these queens do a full runway every week is an absolute godsend. We are not worthy.
Naomi Campbell and Cameron Diaz
Slay through the day, slay slay slay! What an iconic pair to open the All Stars 7 premiere with. You can tell they're such big fans and so happy to be there. Naomi rating everyone's runway walks and giving tips was impressive and emotional in equal measure. Cameron Diaz was just sheer delight.
The best Snatch Game of all time – period
In the cast of All Stars 7, almost half of the queens have won Snatch Game. The pressure is on, but you just knew the standard was going to be high. But did anyone think it was going to be THIS high? Nope. It was a double Snatch Game, so all the queens have to do two impersonations each. Jinkx Monsoon, honestly, the greatest actor in Drag Race herstory. Untouchable. Jawdropping. For the history books.
Raja absolutely SLAYED. The Viv acted her tits off. Monet's Mike Tyson was iconic. It was just SO much fun. I will say, though, I feel like Trinity and Yvie making up characters for the Boogeyman and Satan shouldn't be allowed. It's not an impersonation it's just improv!
Are we in for the greatest season of Drag Race EVER?
If these episodes are anything to go by, All Stars 7 and its excellent premiere and iconic Snatch Game have started the season off with so much promise. No one going home, just drag excellence and a cast of hungry queer icons vying for a huge cash prize. We got nearly three hours worth of All Stars 7 today, and I never wanted it to end. Proper Drag Race magic – like watching old friends make you proud. This season? GIVE IT TO ME NOW
RuPaul's Drag Race: All Stars Series 7 will premiere exclusively on WOW Presents Plus in the UK from Friday 20th May at 8am BST. Fans will be treated to two brand new episodes, as well as new episodes of RuPaul's Drag Race: All Stars Untucked. Subscribe to WOW Presents Plus here. For all the latest Drag Race memes and Netflix news, drops and memes like The Holy Church of Netflix on Facebook.
Featured image courtesy of World of Wonder
Recommended stories by this writer:
• The 10 worst Drag Race UK episodes of all time, according to IMDb
• The 10 worst RuPaul's Drag Race episodes of all time, according to IMDb
• The 10 best RuPaul's Drag Race episodes of all time, according to IMDb