These are the Selling Sunset girls' major transformations from season one to now
Chrishell's look and life could not be more different five series later
| UPDATED
The very first season of Selling Sunset only came out three years ago and yet it feels like it's been in our lives forever. When it first started in 2019 Chrishell was still married to Justin Hartley, Heather was dating that ice hockey player and Christine and Mary were BFFs. How things change.
Now three years and five series later a LOT has changed in the lives of everyone's favourite realtors. Chrishell dated Jason before they broke up, Heather is married but not to the ice hockey player and Christine and Mary are the furthest thing from mates. But their relationship statuses aren't the only things which have changed. Their wardrobes, hair and makeup have had a serious upgrade. Christine would never go near some of the outfits she wore in the first season.
In the past three years the main girls from season one have had major transformations and in some case are looking very different. Practically all of their hair is lighter and they've all abandoned the heavy eye make up.
These are the biggest Selling Sunset transformations since season one:
Christine
The queen of Selling Sunset Christine Quinn started off pretty differently in season one.
During the first few episodes she regularly had very straight long blonde hair, wore traditional office attire and had dark eye makeup. Now however she is the best dressed cast member by a mile. Her outfits are more fashion focused and if she ever wears a two piece suit, it's always Chanel.
With her hair Christine now favours a mixture of styles – sometimes it's straight, others it is in a ponytail and usually it's got perfectly set waves. Her makeup is now more glam and probably done by a professional.
And her life has changed a lot too. During season one Christine was best mates and living with Mary and she didn't get on with Chrishell. Now though Christine is married and has a baby, but still doesn't get on with Chrishell.
Chrishell
I think everyone forgets Chrishell was the main instigator in the majority of the drama in season one. She gossiped about Mary's relationship, revealed Maya's baby news and didn't get on with Davina or Christine. However now she gets on with all the girls apart from Christine.
Chrishell was married at the time the show started to actor Justin Hartley, however season three showed us the breakdown of their marriage and subsequent divorce. A lot can change in a short period of time as just this summer Chrishell announced she was dating Jason.
And her look has evolved quite a bit too. When she first started the show she had dark brown hair in a side parting and questionable fashion choices. Now her wardrobe is more elevated and her hair is full of volume and a more blondey brown shade.
Mary
A big part of Mary's storyline in season one was her relationship with Romaine. There were times when it looked like they were going to breakup because of their age difference however Romaine proved everyone wrong and proposed to her.
The second season saw their wedding and now they're talking about buying a house together.
Mary has had quite a transformation since season one. Her hair is a more honey blonde compared to the icy blonde in season one and her eyebrows have a more natural look to them.
She's now a bit cooler in the fashion stakes and even took Chrishell to the Albright Fashion Library last season.
Heather
Heather has definitely grown up the most since starting the show. When we first met her she was dating an ice hockey player who lived in Sweden. But now she's married to real estate agent Tarek El Moussa and step mother to his two children.
During season one Heather had a very basic style, I'm sorry but she did. However she's definitely upped her game recently and pulled off very vibey outfits.
Heather used to wear her hair in a side parting but now she's choosing either a very high ponytail like Ariana Grande or a classic middle parting for her light blonde hair.
Maya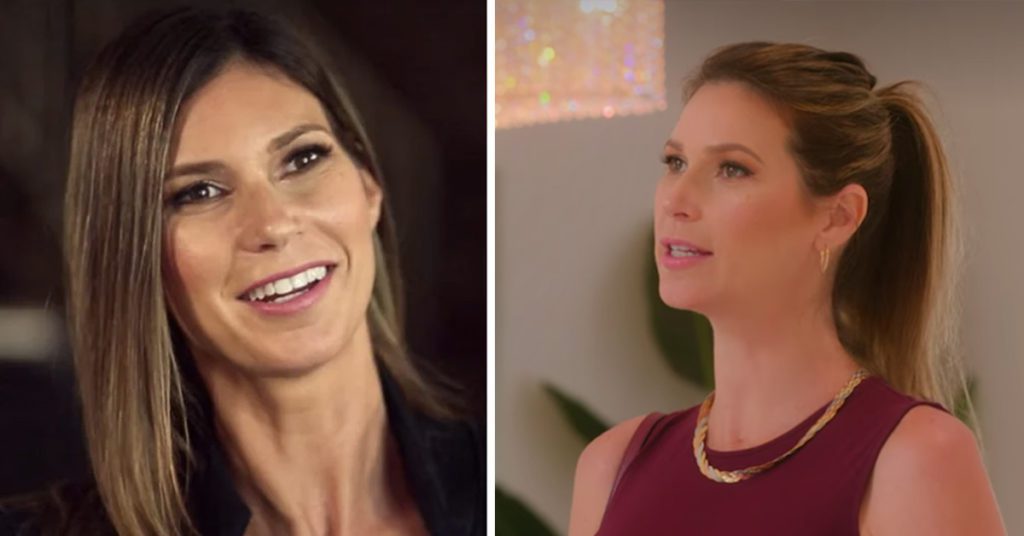 Are these two women both Maya? I'm in shock, she looks so different. In season one she had dark brown hair and very dark eye makeup. In season four Maya has blonde ombré hair and a warmer makeup look. By season five she's gone for a slightly darker hair colour.
A big storyline in season one was Maya's pregnancy announcement and now three years later Maya and her husband have two children.
Davina
Ok can we talk about Davina's outfits in season five? They are a very different look for her and I really can't decide how I feel about it. But I'm happy for her that she's trying out something new.
In the first season she wore her hair down either straight or curly. Three years later her hair is still a dark brown however she switches up the style and sometimes puts in an up do, which works really well for her. Thankfully she's ditched the dark under eyeliner.
When it comes to her storyline not much has changed for Davina, she's still not getting on with most of the girls apart from Christine and Maya.
Season five of Selling Sunset is available on Netflix now. For all the latest Netflix news, drops, quizzes and memes like The Holy Church of Netflix on Facebook. 
Featured image credit via Netflix
Related stories recommended by this writer:
•The fashion library in Selling Sunset is real and this is what it's actually like
•This is everything you need to know about the new realtors in Selling Sunset's spinoff
•Christine Quinn's season four outfits are all iconic, but which is truly her best?