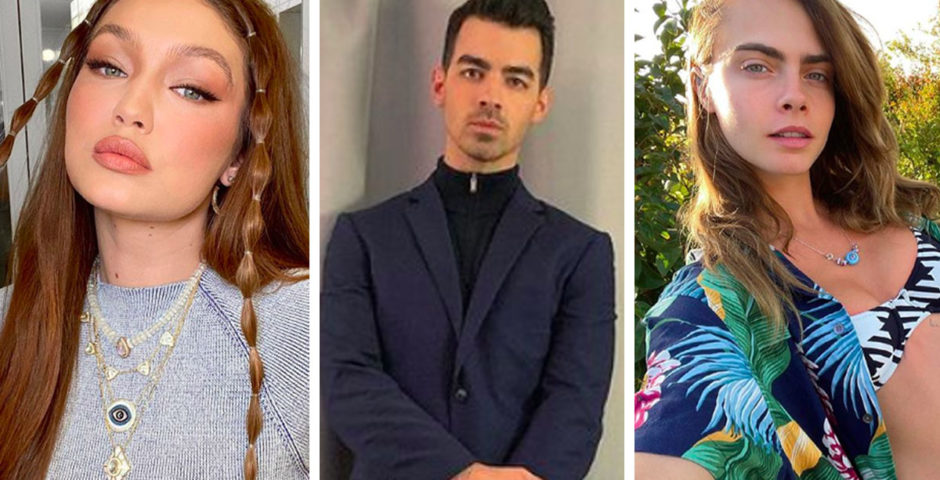 These are the celebrities who reportedly have secret second Instagram accounts
Just gonna quickly follow Gigi Hadid's finsta
Nearly everyone you know will have a finsta account. It's the second account you only allow your select group of mates to see. It's full of double chins, rants about your ex and random polls. And we're not the only ones – celebrities have secret second accounts too.
Celebrities such as Gigi Hadid, Dixie DiAmelio and Lorde all have second accounts. Some are well known, blue tick official and followed by millions of people and are generally extended photo albums that aren't suitable for their professional accounts. Whereas some are dedicated to random foods like Sophie Turner's sausage account.
However there are a few second celebrity Instagram accounts that are most likely their personal accounts. They've usually got less than 300 followers, are always private and give a way a little hint that they belong to someone mega famous.
These are all the celebrity second Instagram accounts:
Gigi Hadid
View this post on Instagram
Gigi Hadid has a well known photography account called Gisposables which has nearly 500,000 followers including Antoni from Queer Eye.
She often posts pictures of her film from behind the scenes of fashion shows, candids of Zayn and fellow celebs having a blast at parties. Basically it's worth an immediate follow.
Joe Jonas
View this post on Instagram
Next up is Joe Jonas who has a second account called Cup of Joe that features various photos that he's likely to have taken himself.
There's the odd picture of Sophie pregnant, sunset views and aesthetic images. It does kinda seem like the type of Instagram the guy doing A-Level photography would create except he's got nearly 150,000 followers.
Sophie Turner
View this post on Instagram
Joe's wife and actress Sophie Turner also has a second Instagram account dedicated to one very important thing – sausages.
The account called Sophie Sausage Reviews has over 30,000 followers and all she ever posts is reviews of various sausages she's eaten.
Lizzo
View this post on Instagram
Naturally Lizzo has an account dedicated to her flute, and why shouldn't she? She's brilliant at it.
The account is called Sasha Be Fluting and has nearly 300,000 followers. Of course the only content ever posted is videos of Lizzo playing the flute.
Cole Sprouse
View this post on Instagram
Cole Sprouse probably has one of the most famous second Instagram accounts going. It's called Camera Duels and has over five million followers.
The premise of the account is for Cole to take pictures of the people trying to take sneaky ones of him. He writes deep weird captions but celebs like Alexa Chung seem to like as they're one of his millions of followers.
Lorde
View this post on Instagram
Even more famous than Cole Sprouse's finsta is Lorde's which is purely an account dedicated to onion rings.
It has less than 100,000 followers and like Sophie Turner's, Lorde ranks and reviews the various onion rings she's eaten around the world. What a job.
Dixie D'Amelio
Dixie D'Amelio used to appear to have a finsta that she used for "seeing likes" and it featured lots of photos of her and her mates.
At its prime it had over 150,000 followers but now it appears to have been deleted.
Tana Mongeau
View this post on Instagram
TikToker Tana Mongeau has a number of accounts, but her main finsta is called Tana Took These and has nearly 400,000 followers.
The account is mainly for posting fun and vibey pictures she's taken of her mates, which includes Noah Beck, Chase Hudson and Addision Rae.
So basically follow her account if you want to see more casual pictures of famous TikTokers.
Kristen Stewart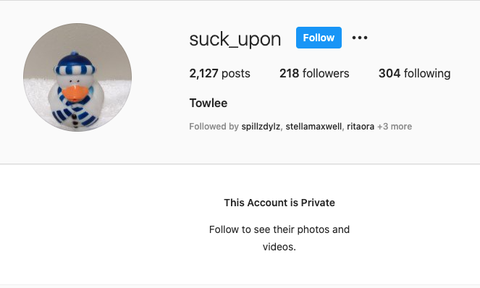 Now we get to the suspected but not confirmed celebrity second accounts. The first is Kristen Stewart who has previously admitted to having a secret account.
The main clues for this being her account is it is followed by her two ex girlfriends Stella Maxwell and Dylan Meyer. However it's not confirmed to be hers.
Lily James
Another suspected second Instagram account is that of Lily James. Lily has an official Instagram account with nearly three million followers where she posts promo for films, magazine covers and the occasional throwback.
However a few sources suggest she has a second Instagram account called "liliminilie" which has less than 300 followers. These include Suki Waterhouse, her Mamma Mia co-star Josh Dylan and Richard Madden who she starred in Cinderella with. However there is no confirmation this account actually belongs to Lily.
Cara Delevingne
Cara Delevingne is suspected to have a second Instagram account as this account called "buttholediamante" has been reported by a number of publications as belonging to Cara.
It's followed by Cara's mates Gigi Hadid, Jourdan Dunn, Rita Ora and Suki Waterhouse.
The bio of the account is a Spice Girls lyric and Cara has previously spoken out about her love of Spice Girls.
And if that wasn't enough the lion profile picture is quite similar to a lion tattoo Cara has. However there is no confirmation this account actually belongs to Cara.
Related stories recommended by this writer:
•Ranked: The top 20 most liked Instagram posts ever
•Anti-vax celebrities: These are the celebs who say they're refusing the vaccine
•Ranked: The current MiC cast members who can make the most money on Instagram